This has to be the most high-tech beer run in history.
A self driven Uber truck has just completed the first ever commercial cargo run in history. On October 20, the self-driving truck left Fort Collins, Colorado at 1 a.m. and drove itself 120 miles on I-25 to Colorado Springs. It carried 2,000 cases of Budweiser beer.
The truck had a driver, but he was present only to help the truck get on and off interstate exit ramps. When the truck was going on a straight highway, the driver moved to the backseat to join a crowd of transportation officers who were viewing the historic ride.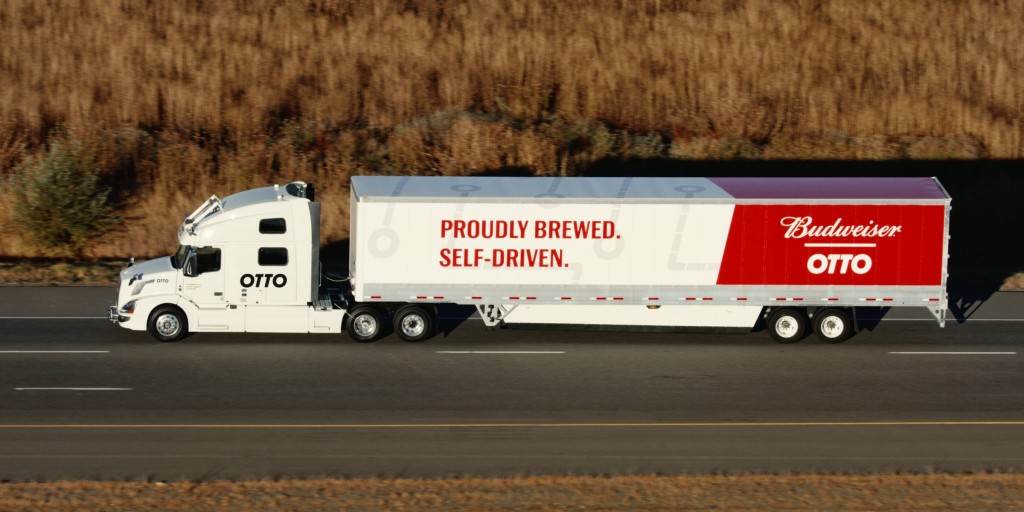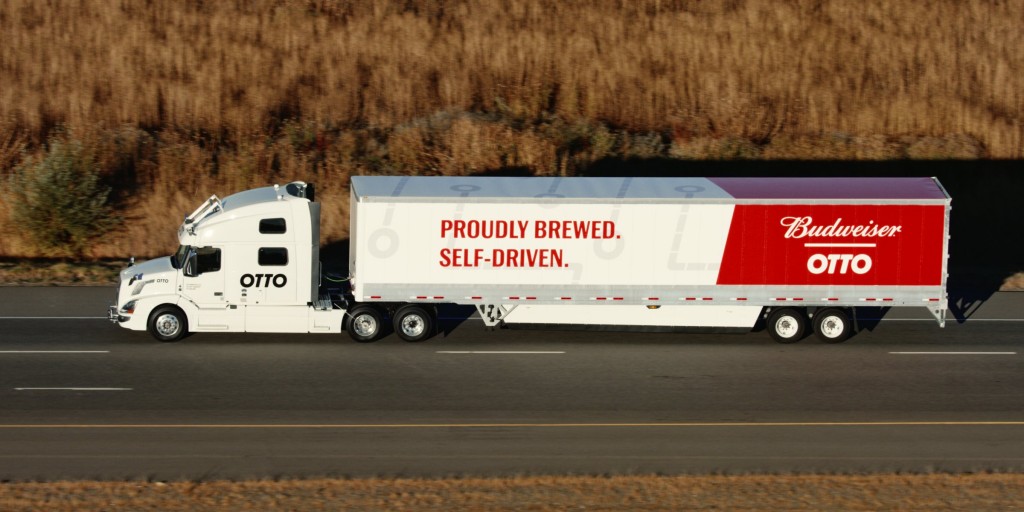 A lot of preparation went into the ride – engineers were tested out the route with empty trucks, then filled them with dummy beer to understand how to the truck would respond when it was fully loaded. The company also spent 3 weeks studying traffic patterns and the landscape. What's even more impressive is that the delivery happened at night, which is probably a testament to the truck's night vision capabilities.
The truck is made by Otto, a startup Uber had acquired earlier this year. Uber had reportedly paid 1% of its valuation for the deal, which made the young startup worth nearly $680 million.
The successful delivery is another feather in the cap of the self driving universe. Earlier this year, NuTonomy, a startup in Singapore had put their self driving taxis on the streets; Uber had followed by launching its own taxis in Pittsburg. Tesla, too, is in the self driving race, having shown off an impressive video of a car parking after its owner has exited.
But this might, quite literally, be the "biggest" achievement in the self driving world. It's one thing to self drive a small car – it's something completely else to do the same thing with a giant truck. And put put a truck on the highway, where it could interact with real cars at high speeds, probably speaks volumes of how confident the company is about its technology. And it probably hints at how soon it could become mainstream. 
"We're just thrilled. We do think this is the future of transportation," said the logistics company behind the move. It's looking increasingly likely that it is.