Snapdeal's currently going through a crisis, with no profitability in sight, large-scale layoffs, and a looming threat of a significant slash in its valuation. Rohit Bansal and Kunal Bahl have announced that they'll take no salaries to help the company tide over this difficult period. But it appears that its founders had an inkling of how things were going to be as far back in late 2015.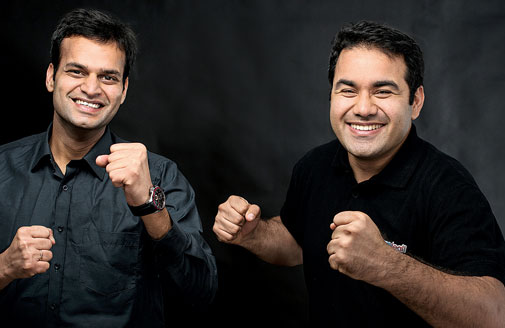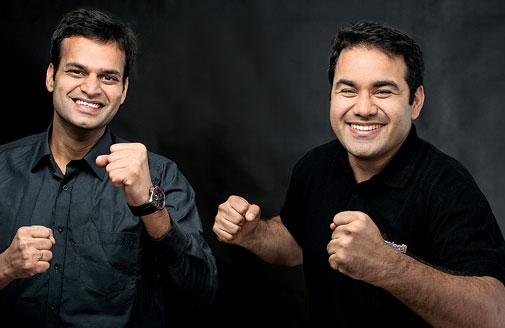 Documents from the Registrar of Companies show that the Snapdeal founders had sold nearly 25% of their stake in Snapdeal in late 2015. Kunal Bahl and Rohit Bansal had sold 11,462 shares in the firm to Ontario Teachers' Pension Plan when the company was valued at $6.5 billion. This netted each founder Rs. 80 crore each, and took down their ownership in Snapdeal from 8.5% to 6.38%. 
Trouble had begun at Snapdeal immediately after. In February 2016, Snapdeal had fired over 600 people working in its customer service department. The laid-off employees had claimed that they'd been unfairly put on probation plans, and then told to leave the company. They'd carried out protests at the Snapdeal office, raising slogans of "Kunal Bahl hai hai" and "Rohit Bansal hai hai."
A year later, Snapdeal had fired another 600 people – this time across all divisions. Rohit Bansal and Kunal Bahl had decided to forgo their salaries for an unspecified period to help the company. The previous year, the founders had earned salaries of only around Rs. 1 crore each, and made Rs. 45 crore through stock options.
All this while, as the founders cut their stakes in Snapdeal, they rapidly took on stakes in other emerging startups. Kunal Bahl is an angel investor in as many as 24 new companies, including Ola, Razorpay, Urbanclap, Belong and Jugnoo; Rohit Bansal, who often invests in concert with Bahl, is an investor in 19.
It isn't unusual for founders to sell their stakes in companies to earn some hard cash, but strong corporate governance principles dictate that the management has meaningful stakes in the companies they run. This is why corporate CEOs earn a bulk of their incomes in the form of stock, tying their personal fortunes with those of the companies they run. The Snapdeal founders now own only 6% of the company; in comparison, Vijay Shekhar Sharma alone owns around 19% of Paytm, while Flipkart founders Sachin Bansal and Binny Bansal together own 15% of Flipkart.
Also, selling significant stakes in your own company to invest in scores of other startup doesn't send the best message to your team and employees. Snapdeal was hardly a stable, profitable company when the founders dumped their shares – the year that the founders sold nearly 25% of their stock, it had made losses of Rs. 3315 crore. And today, Snapdeal certainly is worth less than the $6.5 billion valuation the founders sold their stock at.