A SpaceX Falcon 9 rocket has exploded during a test on a launch pad. This rocket was set to launch on Saturday on a mission to deliver Facebook's first satellite to orbit. While the rocket and its payload were destroyed, there were no injuries to any personnel.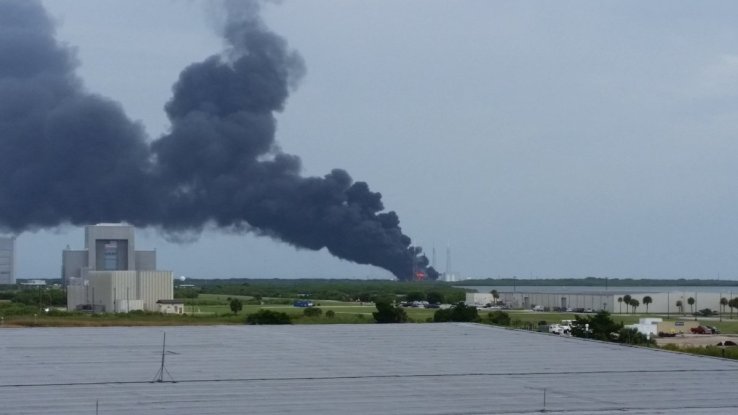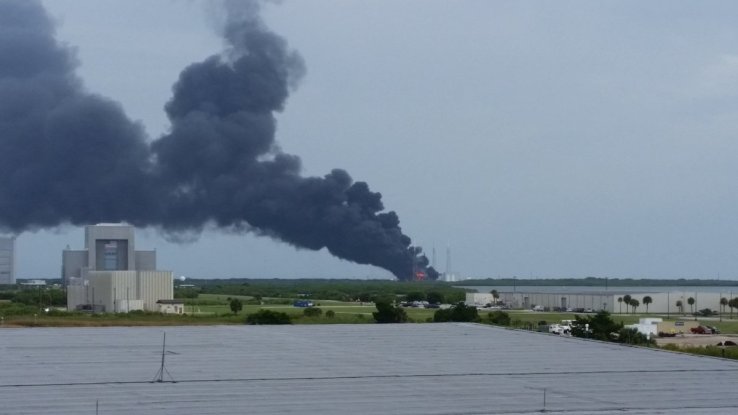 A thick plume of black some was observed at Cape Canaveral. SpaceX CEO Elon Musk tweeted that the Falcon 9 exploded during its propellant fill operation, and the exact cause was unknown.
Loss of Falcon vehicle today during propellant fill operation. Originated around upper stage oxygen tank. Cause still unknown. More soon.

— Elon Musk (@elonmusk) September 1, 2016
The rocket was scheduled to launch the Amos-6 communication satellite, which among other functions included the capabilities for Facebook to spot-beam broadband for Facebook's Internet.org initiative. Facebook and France-based satellite provider Eutelsat spent $95 million for a five-year lease on the satellite's Ka-band communication array.
It does look pretty localized. Falcon 9 appears to have had a RUD well within her pad area. Still awful of course. pic.twitter.com/wdf09P6bKQ

— Chris B – NSF (@NASASpaceflight) September 1, 2016
Facebook had attempted to bring its controversial Internet.org initiative to India, through which it would've provided basic free internet services for free. Opponents of the scheme had however argued that its principles were against those of net neutrality, and it gave Facebook undue power over internet access in India. After a long string of negotiations, petitions, and a Rs. 300 crore marketing blitz by Facebook, India's telecom authority, TRAI, had ruled against Facebook, effectively disallowing it from bringing its program into the country.
"We are disappointed by the loss but remain committed to our mission of connecting people to the Internet around the world," a Facebook spokesperson said referring to the loss of the satellite.