India's battle of billionaires is playing out in its food vouchers space.
Just last month, Vijay Shekhar Sharma's Paytm had launched its own food wallet, through which it planned to digitize the food coupons industry. Companies could transfer food coupons digitally into their employees' wallets, who could then use them at outlets where Paytm was accepted. Paytm's entry into the space was a clear threat to Sodexo, which with its physical coupons, was the current market leader. But Sodexo has now seemingly flanked Paytm's moves by tying up with a company that already has a presence in the digital food coupons space — Zeta.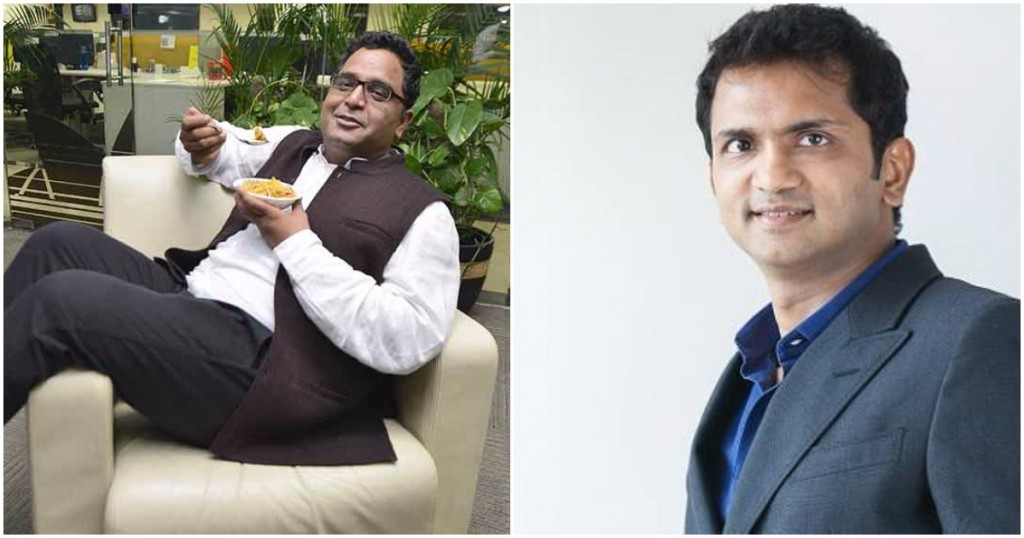 "Announcing the BIGGEST deal in the Benefits space in India ever. Zeta and Sodexo will provide the #1 benefits solution to every salaried employee in the country," said Zeta cofounder Bhavin Turakhia announcing the partnership. Zeta was founded in 2015, and spans the entire gamut of employee benefits. Zeta provides paperless meal vouchers on RuPay, has its own electronic meal voucher offering, and digitizes medical reimbursements, LTAs and gift cards. Zeta claims to already have a client base of 600 — after joining forces with Sodexo, which is used by 11,000 corporate entities across the country, the two companies will together become the number one player in the Indian benefits space. 
The deal will bring together Sodexo's reach and Zeta technology — every transaction done on the Sodexo network during the course of the settlement will flow through the Zeta platform, for which Sodexo will pay Zeta a particular amount.
Sodexo and Zeta will be a formidable pair to beat. Thanks to Zeta's products, the two companies can now offer a unified offering across all employee benefits, including features such as LTAs and medical reimbursements. Sodexo also appears to have latched on to a digital partner just in time — RBI guidelines mandate that physical coupons be phased out by the end of the year. The fact that Paytm is aggressively eyeing this space could've also hasted the deal. With 220 million wallet users, and tie ups with 5 million offline merchants, Paytm is incredibly well positioned to make a dent in the food vouchers business. It already has the people who use food coupons on its platform, and it's accepted at most places where these people use food coupons. All it needed was a product to tie these use cases together, and knowing Paytm, it doesn't long for the company to make inroads into new sectors.
While it remains to be seen who wins this space, these recent moves set up a tantalizing battle between two of India's youngest billionaires. Paytm CEO Vijay Shekhar Sharma is 38 and worth $1.3 billion; Zeta founder Bhavin Tukakhia is 37 and also $1.3 billion. Although food vouchers are neither's primary focus – Paytm is a payments company, and Turakhia earned his fortune through other companies such as Directi, Media.net and CodeChef, neither will be willing to cede ground. Both Sharma and Turakhia are competitive personalities, and through the food vouchers business, might just be eyeing each other's lunch.