Indian Twitter accounts are seemingly under attack.
After Congress Chairperson Rahul Gandhi's account was compromised and hackers hurled insults at him, Kingfisher Chariman Vijay Mallya's twitter has also been hacked. It appears that hack occurred at around 3am last night, and the hackers tried to blackmail Mallya. He tweeted about the hackers, saying they had control of his account.


The hackers – like the hackers of Rahul Gandhi's account – called themselves "Legion", and threatened to reveal his account details and email passwords. Legion is a term that was originally used by loosely-bound hacker group Anonymous whose logo was "We are Anonymous. We are Legion. Expect us."
Today morning, the hackers apparently made good on their promise and have shared some of Mallya's documents, including his email passwords, addresses, and bank account details.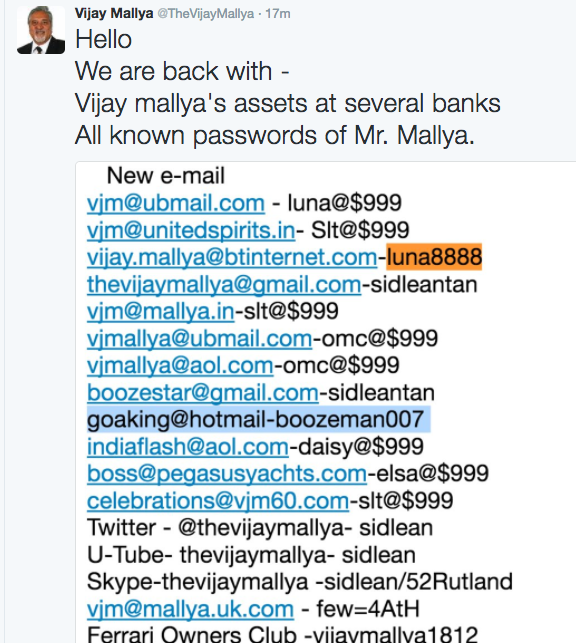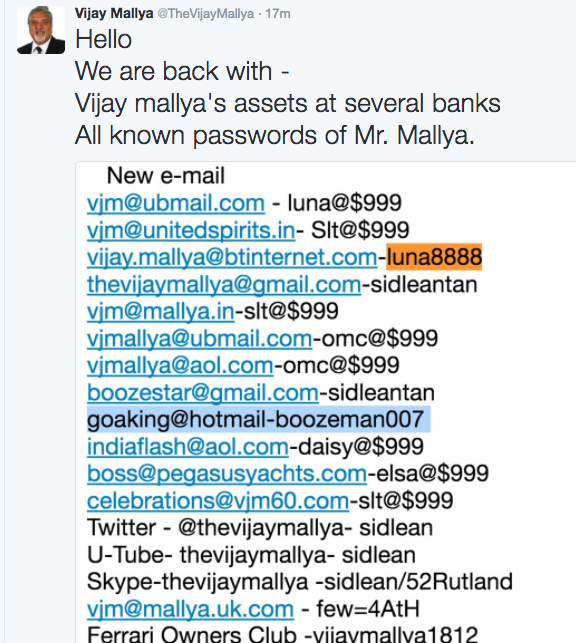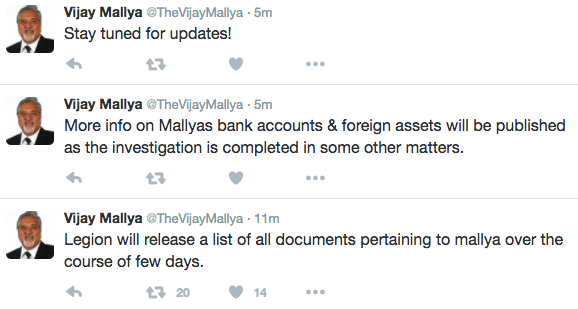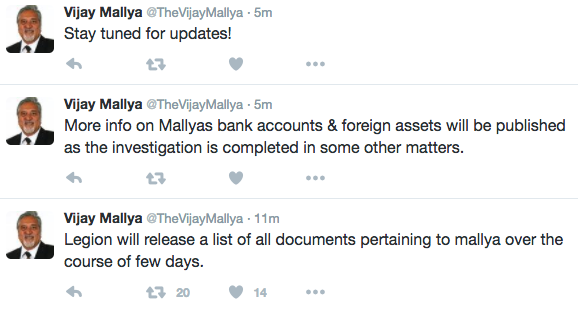 The hackers, like with the Rahul Gandhi hack, seem to be internet vigilantes who're keen on bringing people who they perceive to be "fraudsters and conmen" to justice. Vijay Mallya had caused much controversy earlier this year when he'd defaulted on bank loans worth crores and had fled to England after his Kingfisher empire sustained huge losses. The Indian government has been attempting to extradite him but to no avail.


The hackers also threatened to release further updates over the next few days.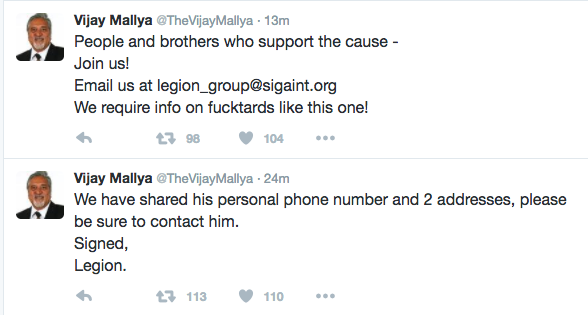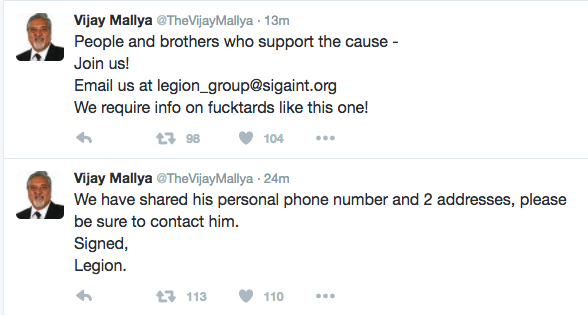 The hackers have, for the first time, urged the general public to contact them, sharing an email address. They've asked the public for more information on Mallya, and asked people who might have it to come forward. They've also claimed to make Mallya's personal phone numbers and addresses public, and have urged the public to "contact him."