It's been a tough few months for Indian startup founders. Several CEOs have found themselves evicted from the companies they founded, cast aside by powerful founders who own large chunks of equity. Ola is now looking to make sure that its original founders don't meet with the same fate.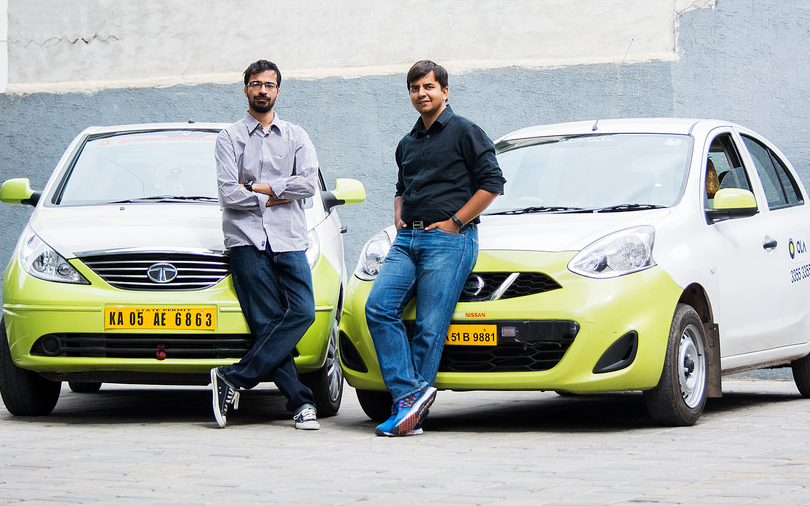 Ola has made sweeping changes in its shareholder terms, strengthening the rights of its founders and restricting those of its largest investor, SoftBank . The company will issue additional shares to co-founders Bhavish Aggarwal and Ankit Bhati to keep their shareholding in the company at between 10.9% and 12.38%, reported Mint. This will ensure that their shareholding doesn't fall below 10.9% after a new fundraise.
The new Articles of Association agreement also says that SoftBank, in particular, cannot buy more equity shares in Ola without approval from the company's founders and board of directors. Softbank is the largest shareholder in Ola, and already owns nearly 40% of the company. Additionally, any transfer of equity shares by Ola investors representing 10% or more of the company's capital will need to be approved by Aggarwal and Bhati.
These is supposedly the first time such measures have been taken by an Indian startup, but Softbank has had run-ins with its founders in the past. In 2015, the firm had a very public tiff with Housing CEO Rahul Yadav, who'd called its representatives "intellectually incapable". A month later, Yadav had been fired from Housing and Softbank, which was the largest investor in the company, had installed a new CEO in his place. Softbank is also the largest founder in Snapdeal, and this year, founders Kunal Bahl and Rohit Bansal had mailed their employees saying that they were no longer in control of the company, and Softbank was looking to sell it off.
Apart from Softbank-owned companies, several other prominent founders have also seen themselves pushed aside by investors. Flipkart's original founders, Sachin Bansal and Binny Bansal were both removed from their CEO positions over the last year, and replaced by Kalyan Krishnamurthy from Tiger Global, which is the largest investor in the company. Zivame founder and CEO Richa Kar also stepped away from day-to-day operations of the company last year, and was replaced by a newly-hired CEO. And just this month, HouseJoy founders Arjun Kumar and Sunil Goel quit the company after they were stripped of their powers and a newly-hired CEO was appointed by the board.
Ola's moves to restrict the powers of its largest investor are probably well timed. Indian startups are finding it hard to raise additional funding, and are often raising new rounds at onerous terms. Original founders are already severely diluted — Snapdeal's founders, for instance, together own just 6% of the company. This gives investors leverage over how a company is run, and the power to dictate who's in charge. Ola's founders are already fighting enough battles — they're pitted against Uber, which is the world's most valuable startup, and Indian government regulations around cab operators can often be fickle. With their new terms, Aggarwal and Bhati have ensured that a third threat — their own investors — has been probably mitigated for now.