Bangalore is now home to yet another swanky office.
Snapdeal has become the latest startup to open an office in India's IT capital. It's located in the same building as Freecharge's Bangalore office, enabling Snapdeal to share an address with the company it had acquired in 2015. It occupies some prime real estate – the office is right next to the Swami Vivekananda metro station – and the company seems to have spared no expense in doing it up.
The reception desk announces Snapdeal's new boxy logo, and has a pleasing vertical patch of green grass in the background. Four cycles hang from the roof in a dramatic touch.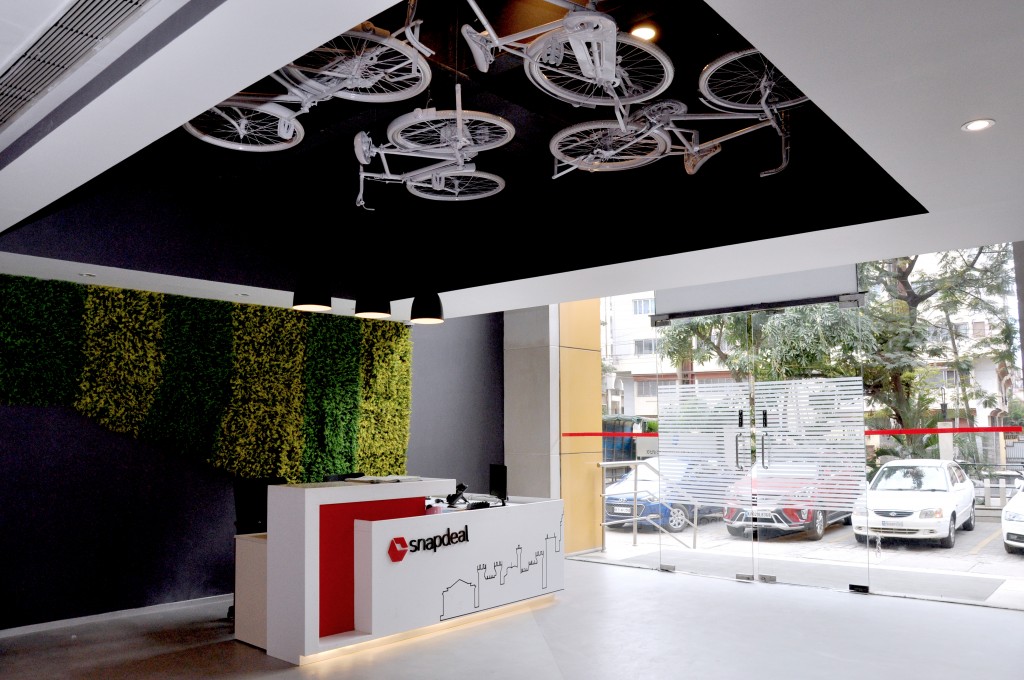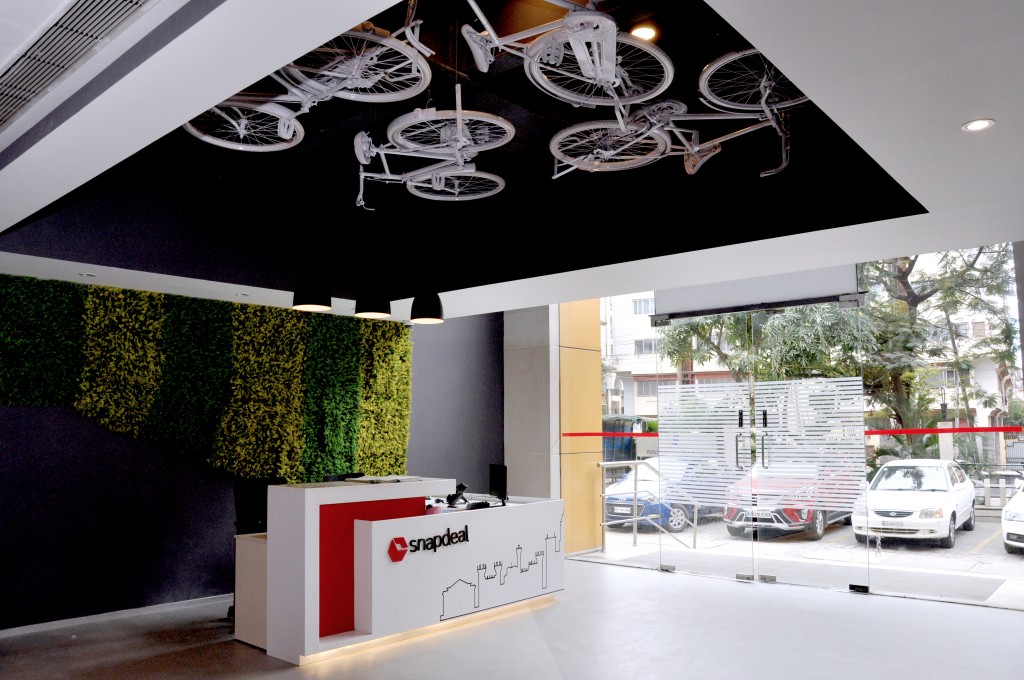 Snapdeal's new logo makes a regular appearance in the office – in this mini amphitheatre, it occupies the pride of place as the centerpiece. In true startup fashion, the roof remains unfinished, giving the office a raw, garage look.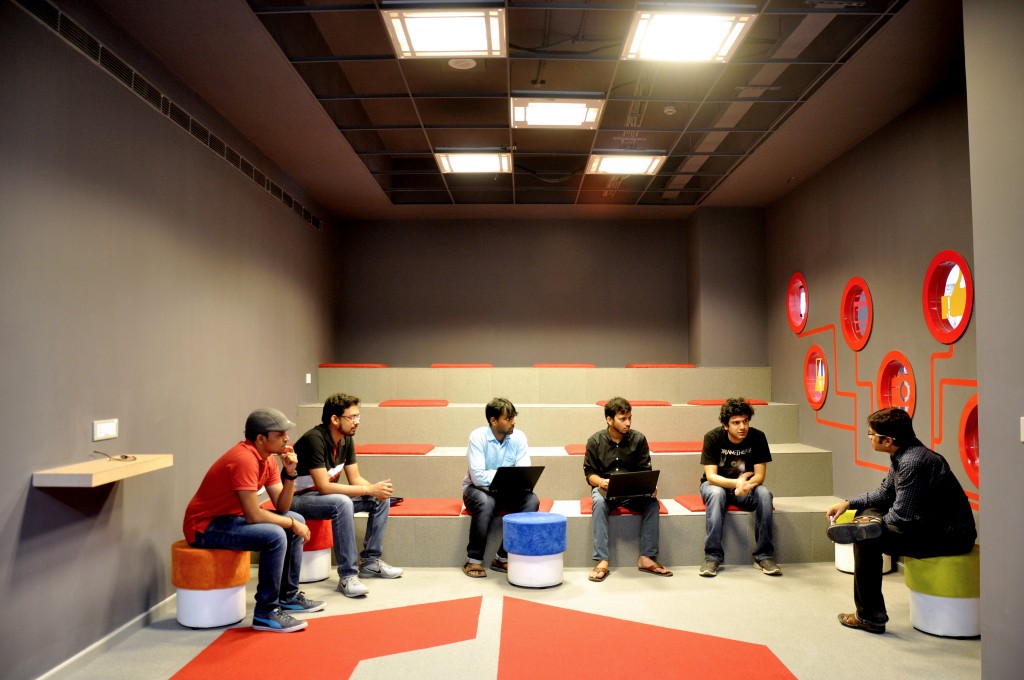 And red features prominently in the decor. Snapdeal has carried out a major rebranding exercise last year, with a new bright red identity. The red cubicles intersperse with plush swings, bean bags and lounge chairs.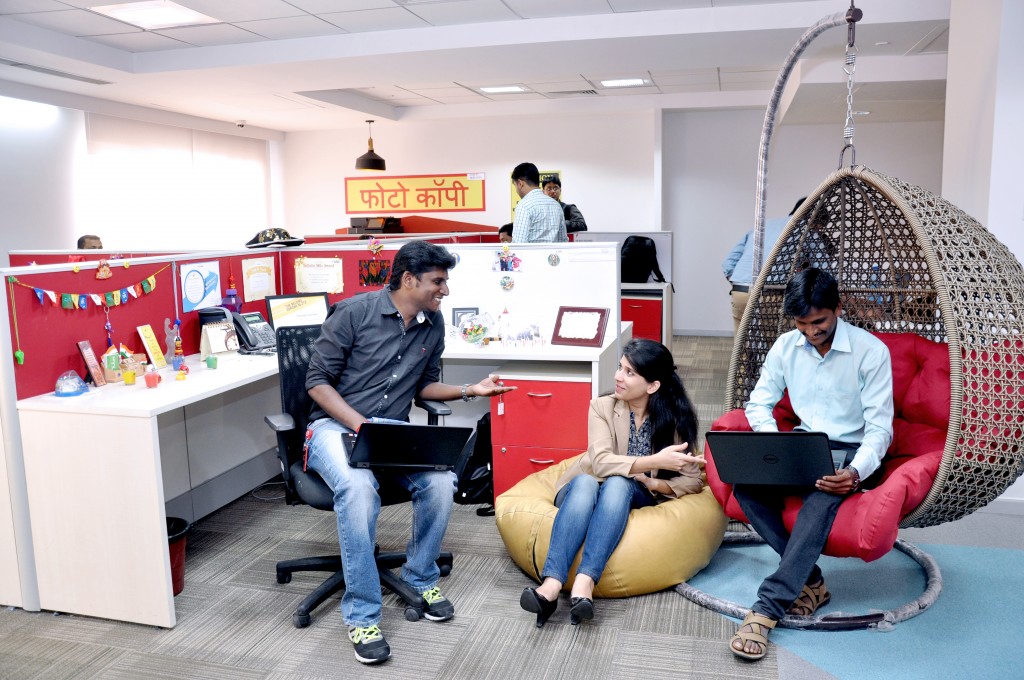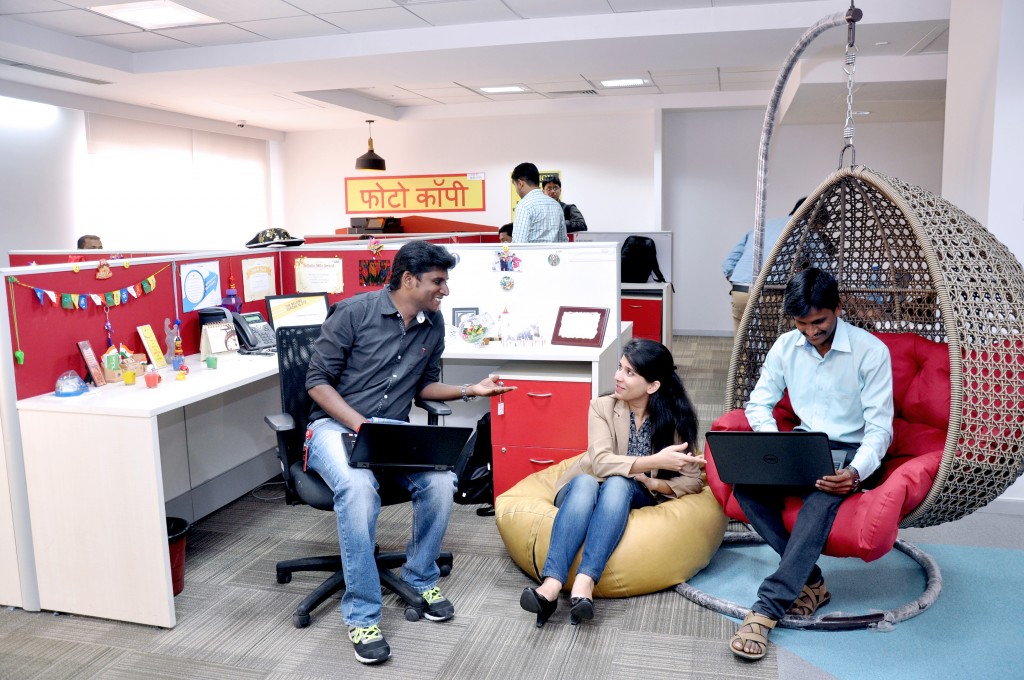 And other than the red, there are other interesting variants of the logo. This room has the Snapdeal logo rendered from wood, that also doubles up as a trophy cabinet. And there's some pretty neat attention to detail – the red carpeting here forms the angled box from the logo. This meeting room, incidentally, is called  'Mungaru' which means monsoons in Kannada.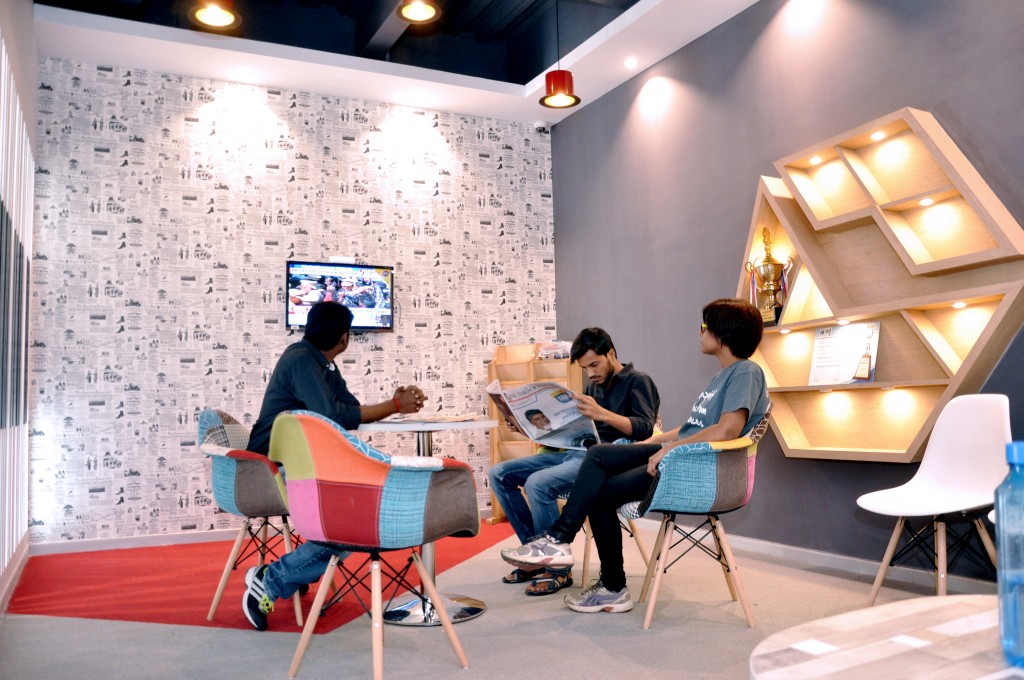 Snapdeal's "Unbox Zindagi" motto features prominently on a focus wall that also houses some of its achievements over the past few years. The office has a bright, youthful vibe and  "We at Snapdeal are not shy about embracing modern workplace requirements and believe it's important to create an office space which fosters inspiration and creativity." says Saurabh Nigam, Sr VP of HR.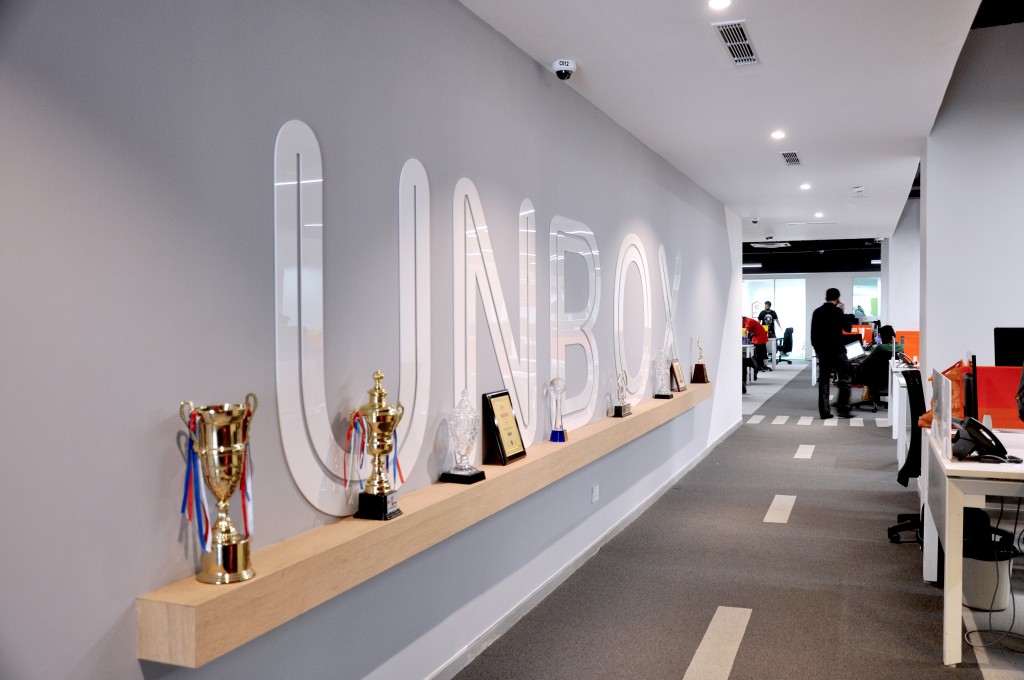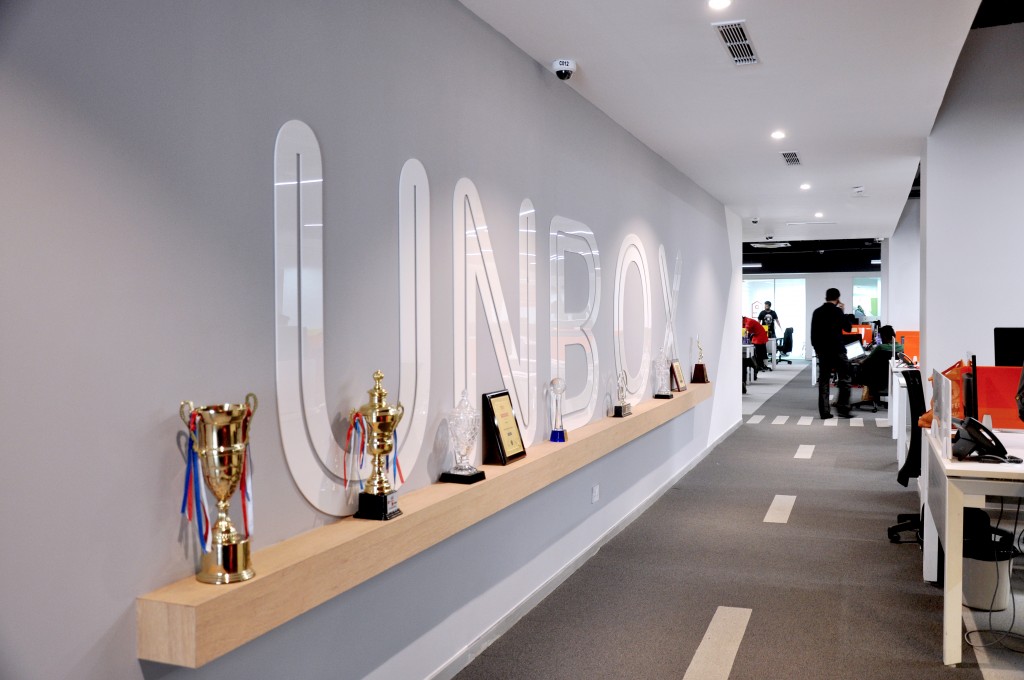 The office also has cosy micro-kitchen with an attached dining area.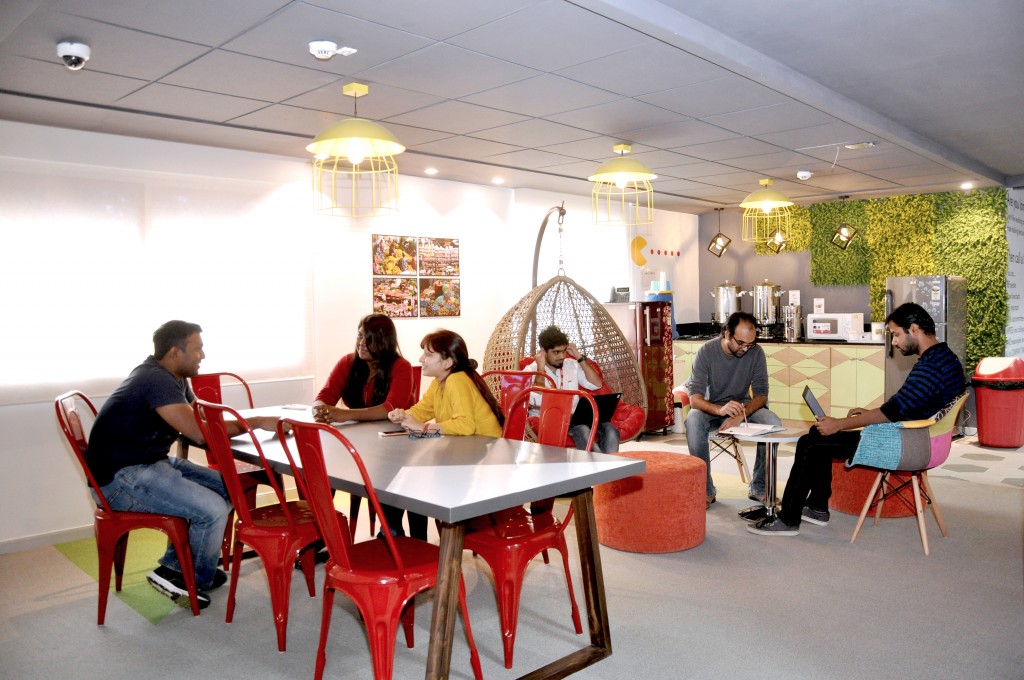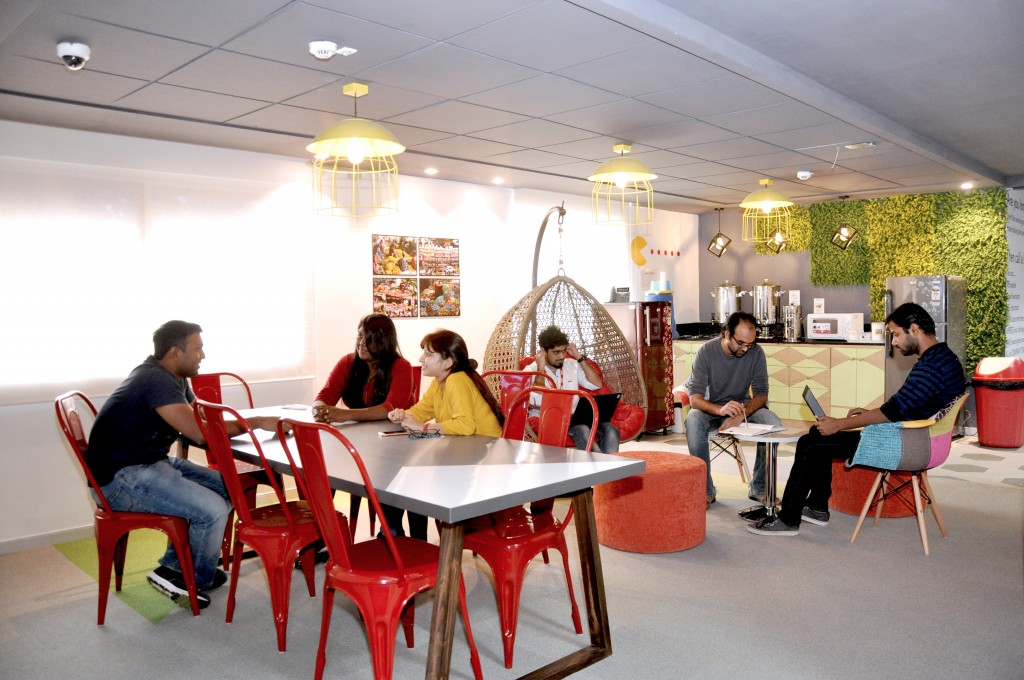 And there's plenty of small nooks and crannies where employees can gather their thoughts, and engage in 1:1 discussions. As with other areas – the logo is ubiquitous, this time supplemented by cool wall-to-wall graffitti art.