One of India's largest corporate houses has had enough of the e-commerce rat race.
Aditya Birla Group has announced that it's shutting down Abof.com, the fashion portal it had launched in 2015. Abof — which stood was Aditya Birla Online Fashion — was meant to bring Aditya Birla's offerings to the online world. The company's move to the digital world was natural — Aditya Birla was already one of the biggest fashion retailers in the country, running brands like Allen Solly, Louis Philippe and Peter England. Abof sold Aditya Birla's brands, as well as others such as Biba, FabIndia and Benneton.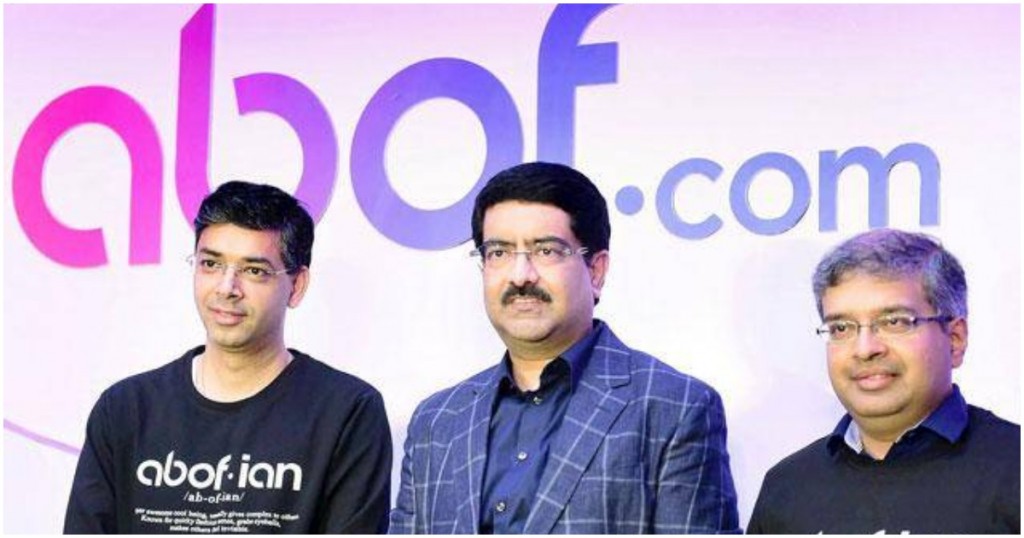 But Aditya Birla Group now says it's unwilling to keep making losses on its e-commerce business, unlike the other brands in the space. Abof held a town hall where it said that the site would be shut by 31st December, and employees who wished to quit could do so with 4 months' pay."Looking at how the big and long term e-commerce businesses continue to struggle and are unlikely to make money for some time, it did not seem logical to continue as if everything is all right in the sector," Santrupt Misra, HR director at Aditya Birla Group told Economic Times. 
The rest of the e-commerce industry, consisting mainly of foreign-funded startups, is meanwhile engaged in a frenzy of offering the best discounts to Indian consumers. For their Diwali sales, Flipkart and Amazon have been slashing product prices across their portfolios, and Paytm Mall has said it's offering Rs. 501 crore worth of cashbacks. And these discounts aren't coming cheap. Last year, Flipkart's fashion arms Myntra and Jabong registered losses of Rs. 816 crore and Rs. 89 crore respectively. Amazon had overall lost Rs. 3,571 crore last year, and Snapdeal had lost Rs. 2,960 crore.
India's homegrown traditional businesses clearly have no stomach for losses like these. Kishore Biyani's Future Group too has been dismissive of e-commerce, saying earlier this year that it's "stupid to be in the e-commerce space." Biyani had said that margins in e-commerce aren't large enough to make money in the sector. The Aditya Birla Group now seems share its outlook.
And there are few companies that can better understand the apparel industry than the Aditya Birla Group. Aditya Birla has been manufacturing its own clothes for decades, and still found e-commerce margins unsustainable; most startups, on the other hand, only act as marketplaces for their goods, meaning that their margins are probably much worse. Yet they continue to offer discounts, even as they run into heavy losses.
But it can't go on forever. Snapdeal had been on the discounting bandwagon until it ran out of cash, fired most of its staff, and cut the salaries of its founders. Aditya Birla has probably seen the writing on the wall — it'll let the big players fight each other out until only a few companies remain, and will then reassess the need to enter the space. Until then, it'll watch the bloodbath play out from the sidelines.
Sometimes the best move could be to not play at all.