Bhavish Aggarwal might have said that he wants to turn Ola Electric into the Tesla affordable EVs, but he can't quite see eye-to-eye with the company on the matter of import duties.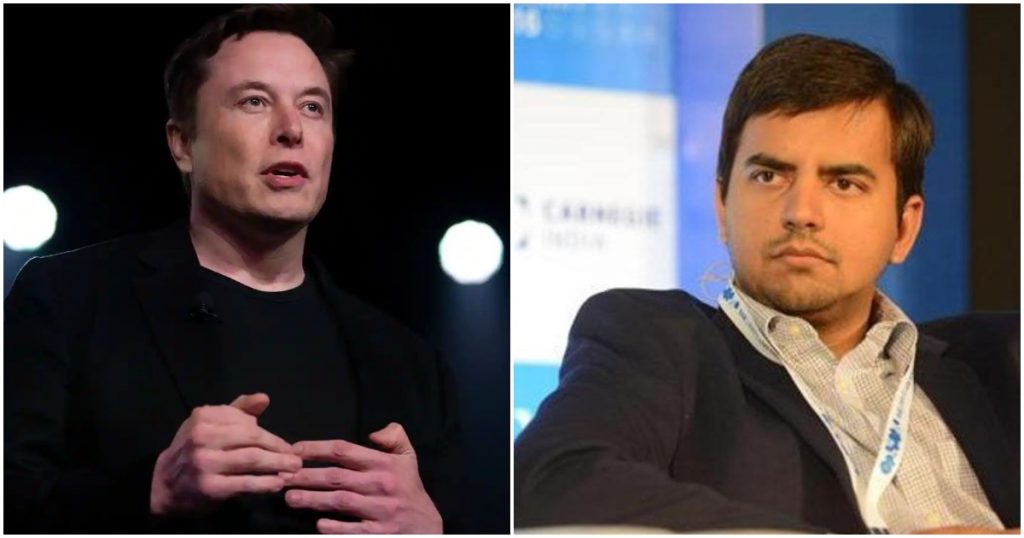 Ola CEO Bhavish Aggarwal has "strongly disagreed" with Elon Musk's suggestion to lower import duties for electric vehicles in India. "We want to do so, but import duties are the highest in the world by far of any large country!" Musk had tweeted yesterday, after a Twitter user had asked him to quickly launch his cars in the country. "Moreover, clean energy vehicles are treated the same as diesel or petrol, which does not seem entirely consistent with the climate goals of India," he had added.
Musk seemed to be batting for lowering of India's import duties, which would make imported Tesla cars cheaper in India. Musk said that import duties ought to be lower for Electric Cars, given how they're better for the environment.
After Musk had called for lower import duties, he had been backed by Hyundai MD SS Kim, who'd said that "lower duties would help grow the EV market."
But homegrown EV manufacturer Bhavish Aggarwal struck a dissenting note. "Strongly disagree with both. Let's have confidence in our ability to build indigenously and also attract global OEMs to build in India, not just import. We won't be the first country to do so," he tweeted.
Aggarwal seemed to be hinting that higher import duties would encourage India's domestic EV industry, not only giving a leg up to homegrown firms, but also incentivizing foreign car companies to start manufacturing their vehicles in India.
India's tax regime is also broadly structured along the same lines. India has high import duties for cars to encourage foreign companies to start manufacturing in India. India also separately incentivizes electric vehicles — while petrol and diesel cars attract GST of 28%, electric vehicles are charged GST at a rate of just 5%, and are exempted from paying road registration taxes. Electric vehicles are also offered separate subsides by individual states.
Musk and Aggarwal, though, might just be both be promoting their own business interests. Lower import duties will make Teslas more affordable in India, and open up the country's huge market for the car manufacturer. Ola, though, doesn't mind the high import duties — it has just set up what it calls the world's largest electric scooter factory in the world in Tamil Nadu, and high import duties will prevent foreign companies from coming in and competing with its scooters. The Indian government, for its part, is trying to get foreign companies to set up manufacturing units in India, and is structuring import duties to meet those goals. And while Ola might say that it wants to be the Tesla of India, Aggarwal's recent statements show that in business, as in politics, there are no permanent friends or enemies — just permanent interests.