In business, like in football, the best form of defense could well be offence.
Days after ed-tech startup Unacademy launched in Kota and set up an offline coaching center, Allen Career Institute has gone ahead and launched a wholly-owned online subsidiary. Named Allen Digital, the subsidiary will bring Allen's offerings to the digital space. Allen had earlier raised $600 million (Rs. 4,500 crore) from investors to fuel its growth plans.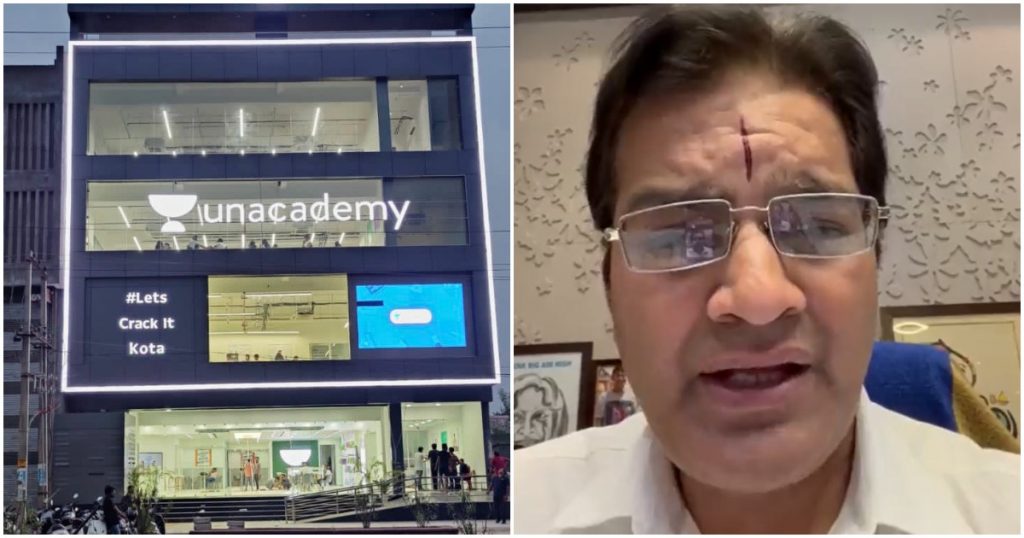 "Over the past three decades, Allen has emerged as the top destination for competitive examination preparations," said Allen MD Anand Maheshwari. "In the current environment where options are plenty, but pedagogy has been questionable, we felt the need to extend our services to more students who are not in a position to relocate to avail our services," he added.
"The ubiquity of digital will allow us to achieve scale at a faster rate without having to compromise on the quality of teaching," Maheshwari said. Allen digital plans to go beyond India, but the company didn't specify which overseas markets it would target. It would offer a blend of digital and offline learning options through Allen Digital, the company said.
It's perhaps no coincidence that Allen's latest move pits it squarely against Unacademy. Earlier this week, Unacademy co-founder Roman Saini had teased a visit to Kota on his Twitter account. The very next day, Unacademy had set up a glitzy coaching center in the city.
Kota, however, happens to be Allen's headquarters, and it appeared that the company wasn't particularly thrilled about having the ed-tech upstart set up a physical coaching center on its own turf. Not long after, Allen's co-founder Brajesh Maheshwari had released an extraordinary video, warning his teachers against leaving his company. He hinted that other firms were luring away his teachers through a "mayajaal (web of illusions)", and threatened to blacklist any teacher forever that left Allen to work for a competitor. "Aaj se sharafat ki duniya khatam. Jaisi duniya, waise hum (Starting today, the time of decency is over. We will do whatever it takes)," he had dramatically concluded.
It appears that Allen wasn't simply content with protecting its own teachers — it is now taking the fight to Unacademy's backyard by launching its own digital product, which could possibly compete with Unacademy's array of digital courses. In doing so, both companies have done a volte-face from their core propositions — Unacademy had been founded with the aims of disrupting offline education through technology, but is now setting up its own coaching centers; Allen, which has been running offline coaching classes for decades, now seems compelled to come up with its own digital offering. It remains to be seen how the Allen-Unacademy tussle will play out, but it appears that the great online-offline debate in education, much as in Buddhism, might end up being settled upon through a middle path.