In India, Alibaba is best known as the Chinese e-commerce behemoth that regularly sells eye-popping amount of goods — on Singles Day last year, the company sold more on its site in 13 hours than the entire Indian e-commerce industry does in an entire year. But while Aliababa is massive in China, what most Indians don't realise is that through strategic startup investments, Alibaba already has created a strong presence in India.
Alibaba might be primarily an e-commerce company, but its investments in India point to much larger ambitions — it's invested not only in e-commerce and allied companies, but also in sectors as varied as food discovery, and even media. Here are Alibaba's strategic investments in India, broken down by category.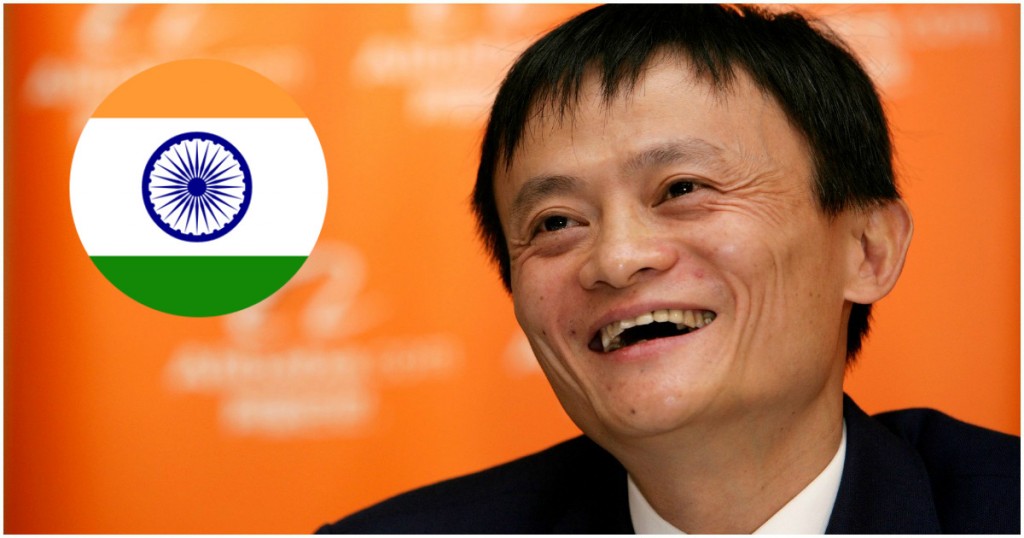 1. E-commerce:
Paytm Mall and Snapdeal
Alibaba is an e-commerce company, and its India plans involved getting a slice of the country's burgeoning e-commerce market. In March 2015, Alibaba acquired a 25% stake in Paytm's parent One 97 Communications, and in August of the same year, led a $500 million fundraise into Snapdeal. Both companies competed with their e-commerce offerings, but Alibaba was happy to have a finger in both pies.
2. Media:
UC News and UC Browser
UCWeb was a Chinese company founded in 2004 with a flagship product called UCBrowser, which ended up becoming the biggest mobile browser in countries like China, India and Indonesia by 2013. In 2014, the company was acquired by Alibaba, and since then, it has bet big on many markets, including India. In India, UCWeb launched UC News, a news aggregator which is available in Hindi, and as many as 15 regional Indian languages including Malayalam, Marathi, Telugu and even Kashmiri. UC News is integrated with UC Browser, which has 130 million active users in India, and allows Alibaba a ring-side view into how the average Indian consumes content, while providing valuable data and insights into their internet use.
3. Logistics
XpressBees
XpressBees had originally been the logistics arm of maternity retailer FirstCry, but was spun off as a separate entity in 2015. In 2018, Alibaba invested Rs. 224 crore into the company. XpressBees currently handles as many as 60,000 daily orders in India, and through it, Alibaba garners insights into how e-commerce logistics plays out in India.
4. Food delivery

Zomato
Restaurant discovery isn't usually a top concern for e-commerce companies, but Alibaba invested Rs. 1,300 crore in Zomato earlier this year. Apart from restaurant discovery, Zomato also now runs a large food delivery operation, which will likely have synergies with Alibaba's own logistics operations. 
5. Grocery delivery
Big Basket
If food delivery wasn't enough, Alibaba also backs one of India's most prominent grocery delivery startups, Big Basket. Earlier this year, Alibaba invested $200 million into Big Basket, allowing it a toehold into one of the hottest upcoming startup sectors in the country.
6. Tickets
Ticketnew
Chennai-based Ticketnew had been founded all the way back in 2007, and had been bootstrapped for the next decade. It had been gamely competing against BookMyShow, and had managed to gain marketshare in southern markets. In 2017, Alibaba acquired a majority stake in the company for Rs. 120 crore. Alibaba ran the company for around a year, and then sold it to another investee company with its own movie ticket business — Paytm.
And it's deals like these can show how integrated Alibaba's India's investments really are — if required, they can collaborate and consolidate with each other, often to the ultimate benefit of Alibaba. Unlike Amazon, which has a presence in India, and runs operations under its own brand name, Alibaba has slowly acquired stakes in some of the biggest companies in India's most important startup sectors. It controls payments through its investment in Paytm, it has interests in e-commerce through Paytm Mall and Snapdeal, it has interests in food delivery and grocery delivery through Zomato and Big Basket, and even runs one of India's most popular browsers and new aggregators in UC Web. Alibaba might not be present in India in name, but it's making enough moves behind the scenes to end up having a significant stake in India's digital ecosystem in the years to come.