Alibaba might not operate in India under its own brand name, but it's already making moves to capture the synergies between its portfolio companies.
Paytm has said that it will soon allow its users to make purchases from BigBasket from within its own app. "We are in the process of integrating BigBasket on our app," said Paytm Mall CEO Amit Sinha. This would mean that Paytm Mall will also be able to have a grocery section of its own — its biggest competitors, Amazon and Flipkart, run their own grocery delivery operations under Amazon Pantry and Flipkart Supermart respectively.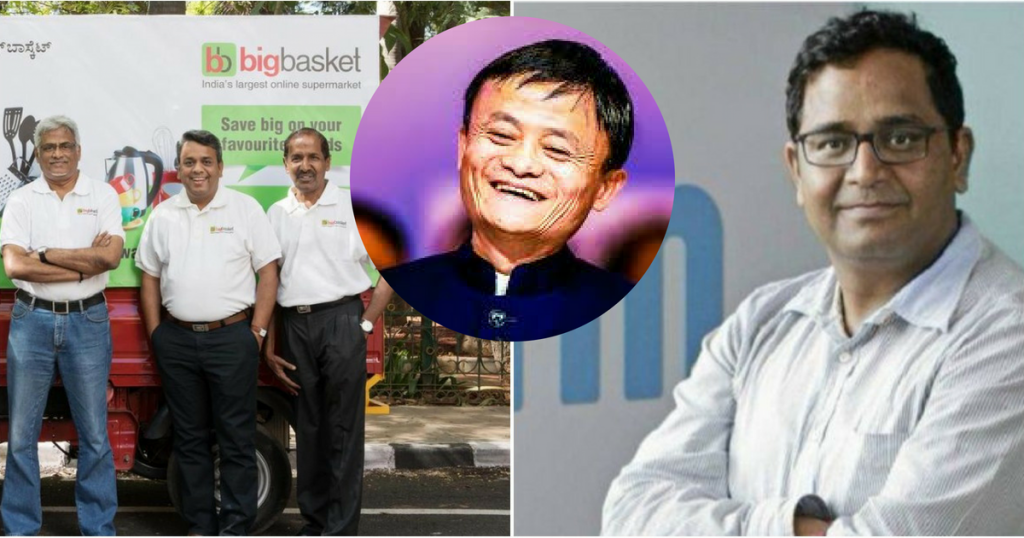 Paytm and BigBasket's partnership could be seen as a deal between two Indian companies who've come together to better compete with the other players in the space, but the strings behind the integration are almost certainly being pulled by Alibaba, which is the biggest investor in both these companies. Alibaba is one of Paytm's earliest investors, and currently owns 40% of the company. Alibaba is also one of the biggest investors in BigBasket, having invested $196 million into BigBasket earlier this year.
And Alibaba would realize that there are synergies to be had between Paytm Mall and Alibaba. Paytm has among the largest distribution networks in India, thanks to its app which is used millions of times a day across the country for payments transactions. BigBasket has been working on nailing the logistics of grocery delivery since 2011, and has become India's largest grocery delivery app. By marrying Paytm's popularity with Bigbasket's grocery delivery expertise, Alibaba would be able to unlock value in two of its biggest Indian investments. And this isn't even the first time that Paytm will have integrated an Alibaba company on its app — the news section on its app is powered by UC News, which is fully owned by Alibaba.
Alibaba could well prove to be the dark horse in the mad scramble for Indian assets that foreign firms are currently engaged in. Amazon entered India in 2013, and since then has interests across a variety of business — its e-commerce arm is the biggest e-commerce player in India, it has its own grocery delivery service, it has a growing payments network through Amazon Pay, and even has entered offline retail with an investment in Shoppers Stop. Walmart has a similarly impressive portfolio — its e-commerce arm is taken care of by Flipkart, it has a serious payments player in PhonePe, has its own grocery delivery service in Supermart, and runs wholesale retail stores under the Best Price brand.
Alibaba, too, could develop a similar portfolio — it has a large e-commerce play through its investment in Paytm Mall, it controls India's largest payments app through Paytm, and is the biggest investor in India's largest grocery delivery player in BigBasket. Apart from this, it also has a finger in India's food delivery space — it is now the biggest investor in Zomato, and it won't be surprising if it integrates Zomato within some apps in its existing portfolio. Alibaba doesn't quite get the same coverage as Amazon and Walmart when the entry of large multinational giants in India comes up, but it's slowly cobbling together a very impressive portfolio of its own all the same.