Future Group founder Kishore Biyani has been long teasing a potential multinational investment in his company, and now it's becoming clearer where the investment might come from.
Amazon could pick up a 7-8% stake in Future Retail in the next two weeks, CNBC has reported. The stake will be valued at Rs. 2,500 crore, and the deal is reportedly in the final stages. Amazon had been one of the companies that had been rumoured to be interested in Future Retail, apart from Google and Paytm Mall.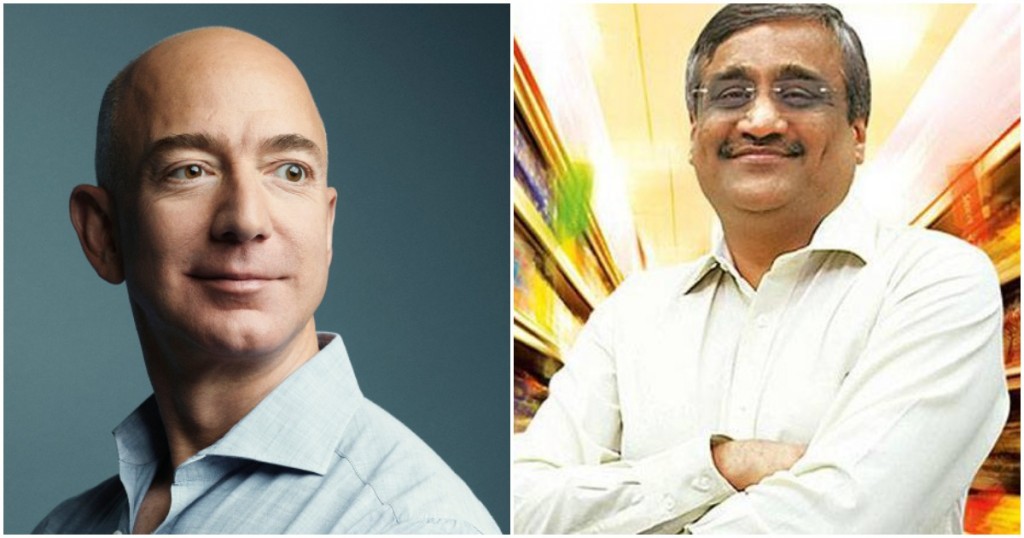 If Amazon does invest in the Future Group, it will be the e-commerce giant's third major investment in the Indian offline space. Last year, Amazon had picked up a 5% stake in Shoppers Stop for Rs. 180 crore. This year, it followed it up with a stake in Aditya Birla Group's More Supermarkets. With the Future Group also in its kitty, Amazon could build up a formidable offline portfolio to complement its already-flourishing e-commerce business.
There aren't enough details yet on how Amazon plans to use its offline presence, but the company could set up experience stores at these retail outlets to promote its online offerings. The synergies could go the other way as well — Amazon could bring these companies' products online to its site. This could come in particularly handy for groceries — the grocery market is heating up in India, and with stakes in More Supermarkets and Future Retail, which runs grocery outlets like Hypermart and EasyDay, Amazon could have an on-ground launchpad to grow its grocery offerings in a big way.
There's now increasing consensus that the future of retail involves both online and offline strategies. Online firms like Amazon and Flipkart have been moving offline — apart from Amazon's moves, Flipkart has acquired an offline phone repair company called F1 Info Solutions, and Paytm Mall has been experimenting with selling its shoes through physical stores. On the other hand, offline companies have been moving online — Walmart recently acquired Flipkart, and even homegrown offline companies, such as Future Retail, have been experimenting with digital wallets, and the ability to take orders on WhatsApp and Facebook Messenger. But Amazon might be stealing a march over the rest — not only does it run web portal through which it jointly leads the e-commerce sector in India, through its investments, it's building up a portfolio of offline businesses that currently has no parallel in India's retail space.