A month after Amazon bought a stake in Shoppers Stop, even its smallest offline move is now spooking Indian retailers.
DMart and Future Group are reportedly unhappy after Amazon decided to bundle its gift coupons along with popular products that were being sold in their store. Amazon ran an offer this season which allowed users to find Amazon coupons within FMCG products — so people buying Yippee noodles could find a Rs. 10 Amazon coupon within the pack, and users buying the large KitKat pack could get a Rs. 25 coupon which they could redeem on Amazon.com. Amazon ran this scheme with products from ITC, Coca Cola and Nestle.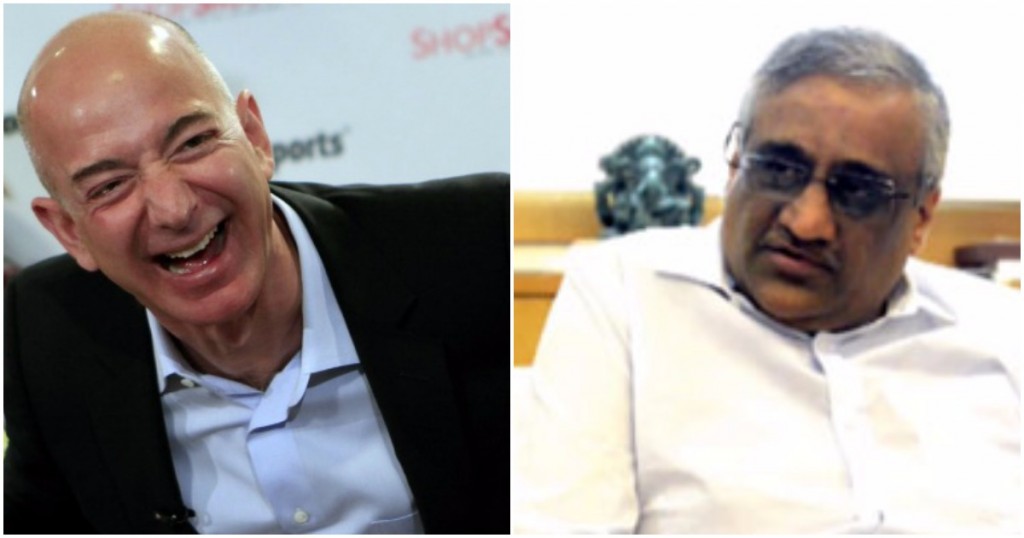 But retailers aren't happy with how Amazon has used their stores to promote its own online offerings. "Amazon is using us as a channel to acquire customers without any agreement with us," said DMart chief executive Neville Noronha, who called the move "below the belt." Future Group Chairman Kishore Biyani went a step further. "We will not allow ambush marketing at any cost," he said. "We have started removing such products from the shelves and told brands not to supply us packs that have any promotional tie-up with a rival retailer."
The retailers' discomfiture with Amazon's move is understandable — Amazon has been rapidly looking towards the offline world to build on its already burgeoning online userbase. Just last month, it acquired 5% of retail giant Shoppers Stop, effectively getting a retail presence in 38 cities across India. And with its latest promotion, Amazon seems to be courting customers who traditionally shop at brick-and-mortar stores, and with its coupons, luring them into the online world.
It's not the first time an online company has bundled digital coupons with physical products. A few months ago, Paytm had started a promotion of its own through which it was offering cashbacks when users bought products like Snickers bars and Hide and Seek biscuits. Paytm had faced no apparent opposition from retailers, and its products had been freely available in several offline stores. But Paytm clearly still isn't seen as a real threat, unlike Amazon — Amazon is the biggest e-commerce company in the world, and has bulldozed its way through industries and countries. And Indian retailers are clearly wary of it stealing their customers right from under their noses.