Arnab Goswami had first made his name through TV news, but he seems to be doing just as well in the entrepreneurial arena as he did in journalism.
Goswami has bought back shares of Republic TV from Asianet, which will allow him to regain control of the channel he'd founded in 2017. The repurchase of shares will allow Goswami to put Republic TV on track to becoming an Editor-run news channel. More significantly, the two year old channel is now valued at Rs. 1,200 crore.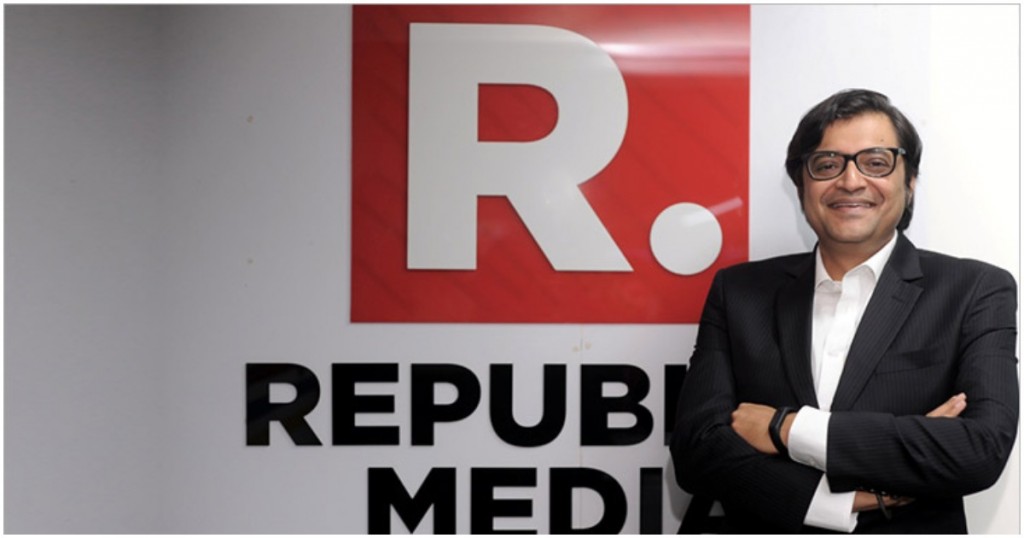 "We have built a strong media brand in partnership with Asianet News Media and are poised for growth," Arnab Goswami said in a statement. "We have expanded rapidly in the last two years. Partnering with Asianet News Media has been terrific. Their strong track record and competence as savvy media tech investors has helped us tremendously in our exponential growth. Going forward as Republic Media Network, I look forward to diversifying and growing Republic across all platforms," he added.
Asianet's Rajeev Chandrasekhar, whose company had invested Rs. 30 crore in Republic TV, said he was pleased with the development. "I am happy to have supported the vision of building a strong media-tech platform. In pure financial terms too, this has been a successful investment. Post Arnab's buying back of some shares, Asianet News Media will continue to support Republic, however as a minority portfolio investor," he said.
Republic TV had been Arnab Goswami's much-hyped foray into entrepreneurship when he'd first announced the channel in late 2016. As the Editor-in-Chief of the Times Network's Times Now, Goswami had become one of India's most prominent journalists, attracting the highest ratings among English TV channels, and his high-voltage theatrics had also turned him into a bit of a pop culture icon. Goswami had then chosen to use the personal brand he'd cultivated to start a venture of his own, where he'd not only be the face of the channel, but also have the last word on his editorial decisions.
Thus far, his gamble seems to be paying off. Republic TV has topped the ratings charts since its debut until February this year, when it was toppled by government-owned DD India. The company has also expanded, launching a Hindi channel called Republic Bharat. And with a Rs. 1200 crore valuation, Arnab Goswami has shown that even though he's now himself running the show instead of taking a salary from someone else, the nation still, as he would say, wants to know.