India's electric scooter space has barely got off the ground, but the trash talking appears to have already begun among companies vying for supremacy.
Bajaj Auto MD Rajiv Bajaj has claimed that Bajaj will eat newer entrants in the electric scooter space for breakfast. "We are champions and champions eat OATS for breakfast. (Ola, Ather, Tork Motors and SmartE)," he said in a media conference held to announce the launch of the new Pulsar motorbike. "I'm going to bet on BET — Bajaj, (Royal) Enfield and TVS. They are champions and they have a proven track record," he added.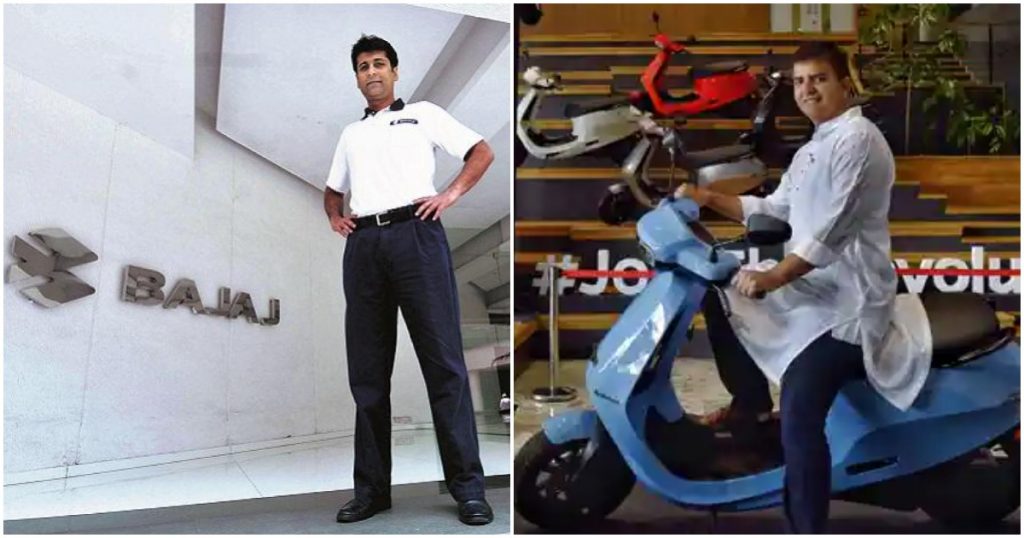 Rajiv Bajaj seemed to believe that the newer entrants in the scooter space wouldn't be able to compete with established players, including his own company. "This (Bajaj) is a 75-year-old company and it has adapted to challenges over and over again. Sometimes the challenge was of moving from scooters to motorcycles, sometimes it was regulations, competition or sometimes it is the electric disruption," he added.
"Good Indian two-wheeler companies are not as light-weight as some startups would like to think," he claimed. He then attacked the business models of the newer electric startups. "The EV startup business model is a cash-burn model and our business model is cash-flow model. We (legacy players) have to make sure we make money when we make a motorcycle," he added.
He also took a jibe at the long delivery times of newer entrants — Ola had taken bookings for its electric scooter several months ago, but is yet to deliver a single vehicle. "If we launch a motorcycle in October, you will get it in November. It is not that we will launch in 2021 you will get it in 2022, that's the startup way, and not the legacy way," he said.
It was quite a tirade, but Ola CEO Bhavish Aggarwal wasn't going to take it lying down. Aggarwal then retweeted a tweet which took apart Bajaj's claims. "Lol. You are not even in the competition," a Twitter user had tweeted. "Ola sold ~90k scooters in one window even before a single unit rolled out of factory. Ather sold 1800 EVs in July alone. Bajaj Chetak has sold 3300 units from January 2020 to July 2021!" they added. Aggarwal retweeted this tweet and added a burn emoji.
Tarun Mehta, the CEO of Ather — the A in the OATS acronym — responded too. "Must say, the OATS and BET acronyms by Rajiv Bajaj made my day today. Never a dull moment in this industry," he laughed.
All this seems like gentle ribbing for now, but the stakes in India's EV game are no laughing matter. Ola has spent thousands of crores in building the world's largest EV factory in Tamil Nadu, and Bajaj will be looking to protect the massive two wheeler business it has built over decades. At this point, both incumbents and newer entrants seem to agree that electric will be the future. How the chips fall in the coming years — whether towards incumbents or newer companies — will make and break fortunes. And with the stakes being as high as they are, things in the electric vehicle space are already getting heated.