China might have an economy that's six times the size of India's, and a per-capita GDP that's five times the size of India's, but an Indian city has beaten all Chinese cities in terms of startup funding.
Bangalore's startups raised more funds in 2021 than those in any Chinese city. China's startup ecosystem is significantly larger than India's, boasting of 301 unicorn startups compared to India's 54, but Bangalore managed to raise more funds than the Chinese startup hubs of Beijing and Shanghai. In 2021, Bangalore's startups raised $18.6 billion (Rs. 1.39 lakh crore) in funding. In comparison, Beijing's startups raised a total of $13.8 billion (Rs. 1.03 lakh crore), while Shanghai's startups raised a total of $13.4 billion (Rs. 1 lakh crore).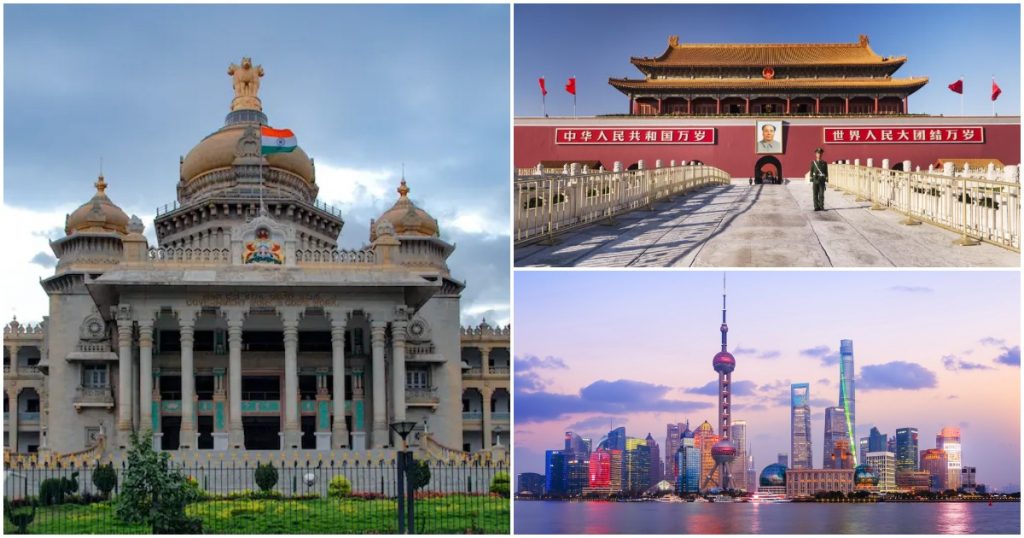 In the overall list of global cities, Bangalore with $18.6 billion in investments occupied the fifth spot behind the San Francisco Bay Area ($101 billion), New York ($48 billion), Greater Boston ($30 billion) and London ($26 billion). Bangalore was however ahead of cities including Beijing ($13.8 billion), Shanghai ($13.4 billion), Berlin ($11 billion), Singapore ($10.4 billion) and Jakarta ($9.4 billion).
But while Bangalore managed to go past Beijing and Shanghai, China raised more startup funds overall than India in 2021. In 2021, US raised the highest startup investments ($329 billion), followed by China ($62 billion) and India ($45 billion). India was however ahead of countries including UK ($40 billion), Germany ($20 billion), Canada ($15 billion), France ($13 billion) and Israel ($10.7 billion).
Bangalore also also fifth in the world in terms of unicorns produced in 2021. In 2021, 133 new unicorns came from the Bay Area, 69 from New York, and 21 from the Greater Boston Area. London produced 20 unicorns, while 16 came from Bangalore, which was a record for the city.
There are several reasons why Bangalore has emerged as India's premier startup hub — the emergence of the IT industry attracted plenty of software talent to the city in the 90s, which in turn attracted global tech multinationals, which set up offices in Bangalore. By the late 2000s, Bangalore had a thriving tech culture, and as VCs began eyeing India as in investment destination, they began funding startups within the city. The emergence of new startups created a flywheel which attracted even more tech talent, and eventually created an ecosystem of engineers, designers, managers and investors that not only powers some of the country's top startups, but also acts as an early-adopter base for new startups looking to set up shop.
But there's competition on the horizon — Delhi NCR has emerged a strong startup destination, and Mumbai and Hyderabad are also making their presence felt. And that's probably for the best — while Bangalore has managed to go past every single Chinese city in startup funding, with a population of 1.4 billion waiting to be served, India has the potential to create several new Bangalores in the years to come.