What was once one of India's hottest content startups will now be used as a distribution channel for a beauty products brand.
Beauty and personal care brand MyGlamm has acquired ScoopWhoop in an all cash deal, ET reports. All of ScoopWhoop's investors, with the exception of early backer Kalaari Capital, will exit the company. MyGlamm will reportedly use ScoopWhoop to enter the men's grooming space and invest Rs. 500 crore into the vertical over the next two years.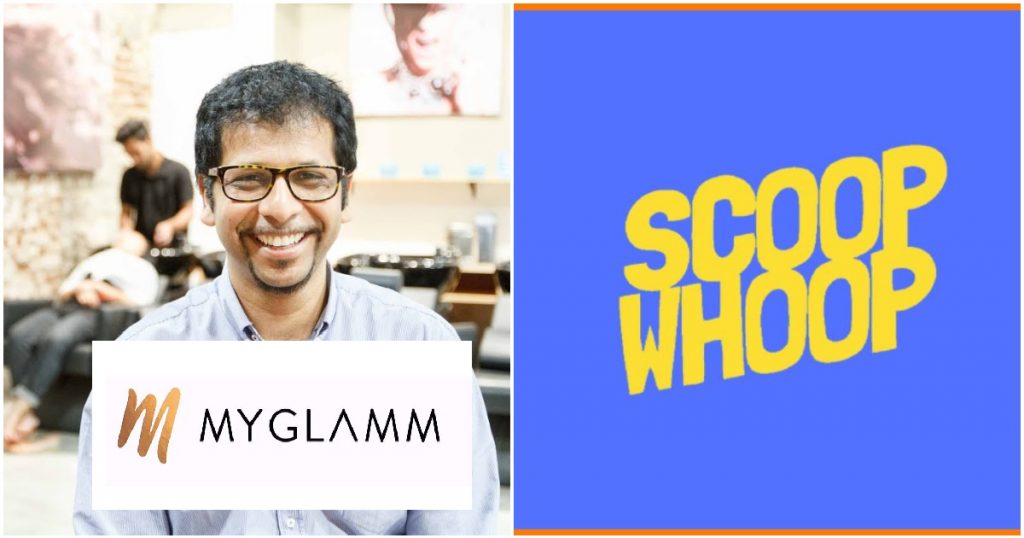 "This acquisition fits perfectly into our content-to-commerce playbook. Content is difficult to build, and this acquisition solves that," said Darpan Sanghvi, the cofounder and chief executive of Good Glamm Group. "We are in talks with a few brands in the male grooming space to acquire and invest in them," he added.
ScoopWhoop had been founded in 2013 by 6 young advertising executives, who'd seen the success of Buzzfeed in the US and wanted to replicate it in India. Scoopwhoop had started off with making viral listicles, and had then moved on to other types of content. ScoopWhoop ran a women-focused platform in Vagabomb, a Hindi platform in ScoopWhoop Hindi, and a products promotion platform in Ok Tested. ScoopWhoop also made documentaries modeled around those made by Vice, and even ran a far-left political platform in ScoopWhoop Unscripted.
But it had appeared that ScoopWhoop found it hard to monetize its content. In 2017, ScoopWhoop had shut down its news division and fired 60-70 employees. The company had been involved in other controversies too — in 2018, #BlockScoopWhoop had trended on social media after the company had published an article calling Holi the "worst festival". A cofounder, Suparn Pandey, had also resigned from the company following an FIR and allegations of sexual harassment.
While ScoopWhoop had failed to build on its early promise, it still has a sizable audience. ScoopWhoop gets over 1.5 billion impressions every month has and over 100 million users, most of whom are young, urban and upwardly mobile. It's this audience that a D2C brand like MyGlamm would covet — it can use ScoopWhoop's many platforms to reach directly to customers, and sell its products.
MyGlamm, for its part, has been on an acquisition spree of content platforms. It had earlier acquired mom-focused platforms The Moms Co and BabyChakra, and women-focused platform POPxo. It's an ambitious strategy — instead of paying content platforms for promotions, or paying platforms like Facebook and Google to reach customers, MyGlamm seems to be acquiring platforms outright. MyGlamm appears to be thinking long term — if it owns major channels that young urban consumers use, it can significantly decrease its marketing costs going forward.
But what ScoopWhoop's acquisition by a beauty brand also shows is how hard it can be to monetize new-age media business. ScoopWhoop, like many other Indian media platforms, and even international ones like Buzzfeed and Vice, hardly ever made profits, and eventually has sold out to a brand whose objective would likely be to use its platform to push products. They say that content is king, but at the moment the kingmakers seem to be those who can use this content to sell products and services.