Even as Bengaluru is grappling with record levels of traffic, the city's authorities have gone ahead and banned a measure which potentially takes many cars off the roads.
Bengaluru's Transport department has banned carpooling in the city. Those involved in carpooling using mobile apps could be fined as much as Rs. 10,000, and could also result in the suspension of the Registration Certificate for a period of 6 months. The move has come after pressure from cabs association, which had raised the issue during the recent citywide bandh.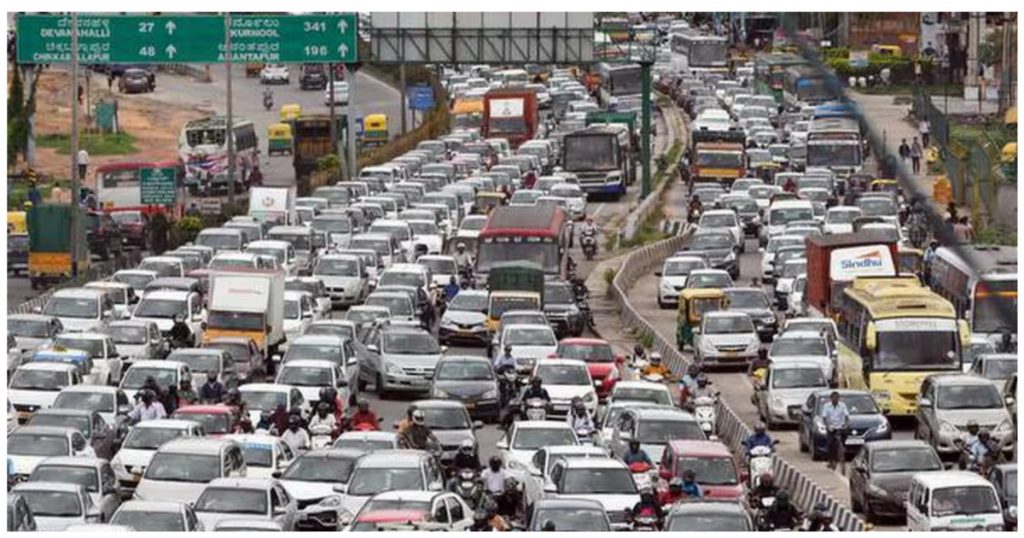 "White number plates that are not registered for commercial use cannot be used as cabs for business," the Transport department said. "Carpooling apps are violating rules by aggregating private cars that cannot be used for commercial purposes. We have been receiving complaints from unions of taxi drivers. RTOs have been directed to act against these illegal operations," an official said.
Carpooling apps however say their business helps decongest roads. "It takes nearly an hour to cover 5km in the city. Here, those working in the same company or tech park connect and travel together in one vehicle. Carpooling happens on pre-published routes and is restricted to max 2 times in a day," said QuickRide founder KNM Rao.
The move could hit operations of carpooling apps like QuickRide, which connect consumers who're looking to travel on similar routes. But these apps have earned the ire of cabs operators, who believe that these cars eat into their business. They contend that using private vehicles for commercial purposes isn't allowed as per the government rules, and the transport department appears to have seemingly agreed by imposing the ban.
This isn't the first time that Bengaluru's transport authorities have come down heavily on innovative solutions that startups have come up with solve Bengaluru's gridlocked traffic. In 2016, when Uber and Ola had launched bike taxis in the city, authorities had clamped down on them, and even impounded some vehicles. Both Uber and Ola had then shut down their bike taxi services. The transport department had also clamped down on shuttle services like Zipgo, and they'd eventually shut down. The authorities have also previously come down on auto hailing services, but they'd eventually restarted with some modifications.
The move to ban carpooling apps, however, comes less than a week after Bengaluru's Outer Ring Road (ORR) had witnessed a hours-long jam that had disrupted life in the city. The jam had made national news, and raised concerns over Bengaluru's creaking infrastructure. Bengaluru already has the second-worst traffic anywhere in the world, behind only London, and ahead of bigger cities including Mumbai and Delhi. And with Bengaluru's authorities now banning carpooling apps which take hundreds of cars off Bengaluru's congested roads, things could potentially become even worse for the city's harried commuters.