The ride hailing industry is nearly a decade old in India, but it continues to keep falling afoul of regulators.
The Karnataka Transport Department has issued a notice to stop services of all aggregator-run autos by companies like Ola, Uber, and Rapido in Bangalore in the next 3 days. The department has called the auto services run by the cab aggregators 'illegal' under On-Demand Transportation Technology Act 2016.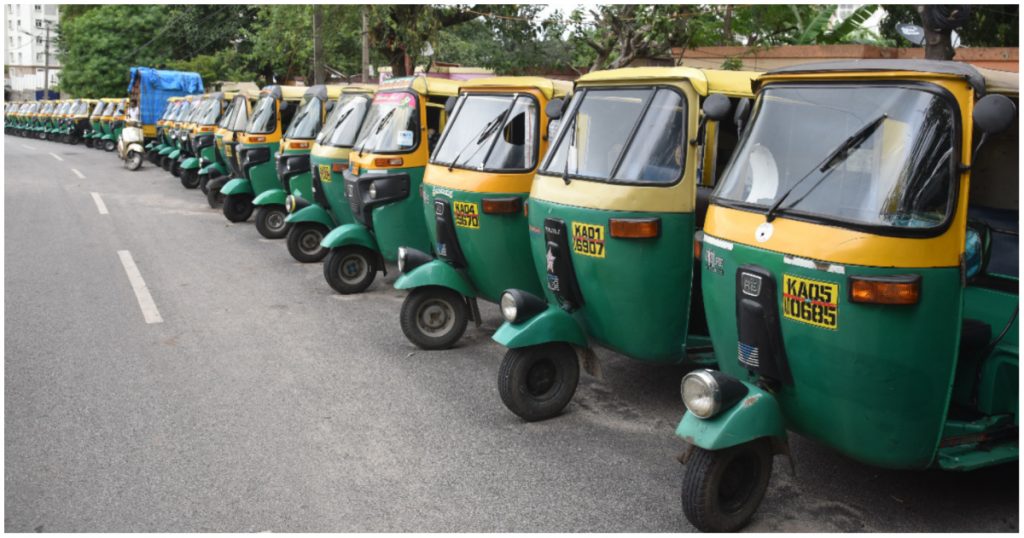 "As per the provisions under On-Demand Transportation Technology Act 2016 aggregators are given license to provide taxi services only, taxi means a motor cab having a seating capacity not exceeding 6 passengers excluding the driver with public service permit on contract", said the transport commissioner THM Kumar in a notice issued on Thursday. Therefore, the provision of autorickshaw service under the same service has been directed to be discontinued, he continued.
This will be bolt from the blue for the ride hailing industry, which has been running autos for several years. Auto-hailing runs much the same as cab hailing, with users able to summon cabs through their apps. Autos are a popular means for commuters to get around in Bangalore — it's now hard to flag an auto in the city because most drivers now only take online bookings through Uber and Ola.
But there had been some controversy yesterday over the prices of these auto rides, which appears to have prompted the latest diktat from the Karnataka Transport Department. A Times of India investigation had found that ride hailing services were charging as much as Rs. 100 for auto rides for distances as short as even one km. This was significantly higher than the minimum fare of Rs. 30 for the first two km that's prescribed by the government. After an uproar, the regulator seems to have responded by banning autos outright in the city, and asking ride hailing companies for an explanation on the prices.
The ride hailing industry, however, is no stranger to such bans, especially in Bangalore. In 2016, Karnataka had ordered Uber and Ola to stop operations with immediate effect, but had soon taken back the ban. The Karnataka government had also banned Uber and Ola from stop operating bike taxis in the city, and had also banned ride-sharing services in cabs. Even as ride hailing companies had done their best to continue operating, the regulator had hit back as well — in 2019, Karnataka had briefly banned Ola altogether for circumventing its rules.
All this uncertainty appeared to have come to an end with Karnataka codifying the regulations under the Karnataka On-Demand Transportation Technology Aggregators Rules. But now Karnataka has decreed that ride hailing autos — which were openly running for several years — are illegal, and asked them to stop operations. It remains to be seen if the latest diktat actually is implemented, but it likely wouldn't help the beleaguered ride hailing industry which is already reeling from the impacts of Covid and lowered demand because of remote work.