Amazon has already launched its self-checkout Amazon Go stores in the US, and the Tatas seem to be collaborating with an Indian startup to bring the concept to India.
BigBasket has acquired Kochi-based startup Agrima Infotech, which builds AI-powered solutions for physical retail stores. Among its solutions is a technology named Psyight, which helps uniquely identify Indian fruits and vegetables without using barcodes. BigBasket is already using Agrima Infotech's technology to power self-checkout at some of its Fresho line of physical stores, which enables the company to run the store without any employees at check out counters.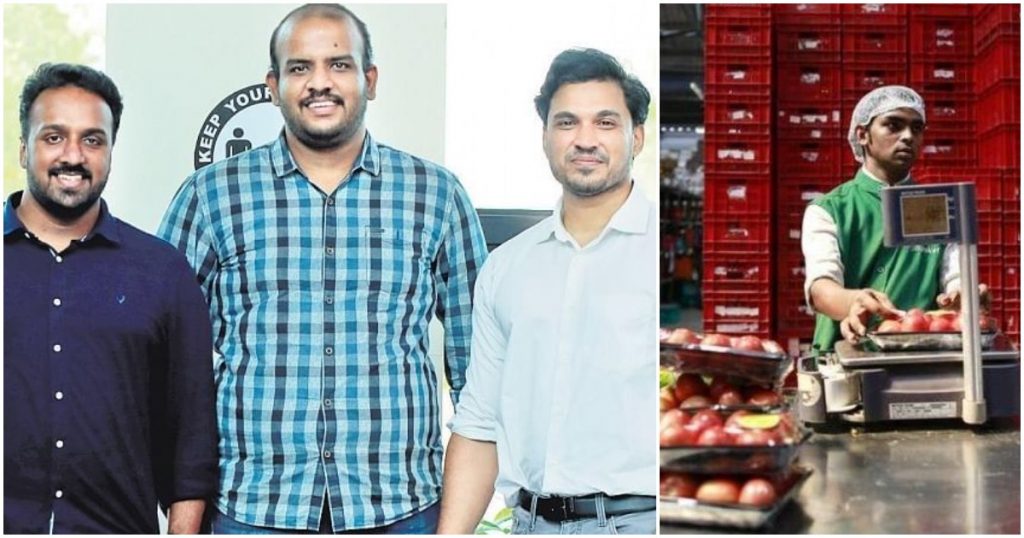 "I'm happy to announce our acquisition of this great company called Agrima Infotech, which we've done a little while ago," said BigBasket CEO Hari Menon. "They've actually enabled the entire process of checkouts that we do today, which are actually completely people-free. So it's a store that doesn't have any people. So the customer comes and does the entire process, including checkout and paying, without anyone around. And that this is the computer vision technology that the team has built and which we have actually adopted there," he added.
"Detecting raw food items like fruits and vegetables uniquely from an image is a complex machine vision problem since the appearance of those items may change drastically according to the location of its origin and seasons, we have captured thousands of images of each SKU's across the seasons and from different locations to achieve cent per cent accuracy," said Arun Ravi, Co-founder and COO of Agrima.
There had been previous reports that BigBasket was experimenting with stores with self-checkout features — an internal BigBasket email had pointed to this feature all the way back in October last year. "This (store) is running on a pretty new tech stack with some very interesting features like self-weighing and check out, farmer traceability etc," the email had said about the new Fresho store that had opened in Basaveshwar Nagar locality of Bangalore. It appears that BigBasket had already begun integrating Agrima Infotech's technology into the store before the acquisition was formally announced.
Agrima Infotech had been founded in 2013 when three college friends, Anoop Balakrishnan, Arun Ravi and Nikhil Dharman decided to build products using Artificial Intelligence. They built a humanoid robot, a Siri-like assistant for the Blackberry, and even virtual personal assistants for enterprise customers. Their big break seems to have come with their Psyight product, which has recognized over 2 million images of fruits and vegetables, and can correctly identify them. While its acquisition price wasn't disclosed, the company is valued at around $3.5 million (Rs. 25 crore). After the acquisition, five core team members of Agrima will move into leadership roles within BigBasket, while the rest will join the team as employees.
While this is a great outcome for the startup and its founders, self-checkout stores haven't quite found as much traction as was initially envisioned. Amazon had unveiled its futuristic Amazon Go stores more than four years ago, and they allowed customers to simply pick up items and walk out of the store, while AI-powered systems automatically billed them for their purchases. But four years later, Amazon has only opened 26 such stores across the US, and other retailers haven't quite felt the need to come up with similar stores. It might be a while before technology ends up displacing the ubiquitous store cashiers, but for an Indian company to have built helped build a similar store is a testament to how Indian startups are now not just building apps and software, but also building high-end AI powered products that are being deployed in the real world.