The more things change, the more they remain the same.
Online grocer BigBasket, which had looked to disrupt physical outlets that sell groceries, has opened its first physical outlet in Bangalore. The store will operate under the 'Fresho' brand, which is Big Basket's private label under which it sells groceries and other products. This is Big Basket's first foray into the offline grocery space.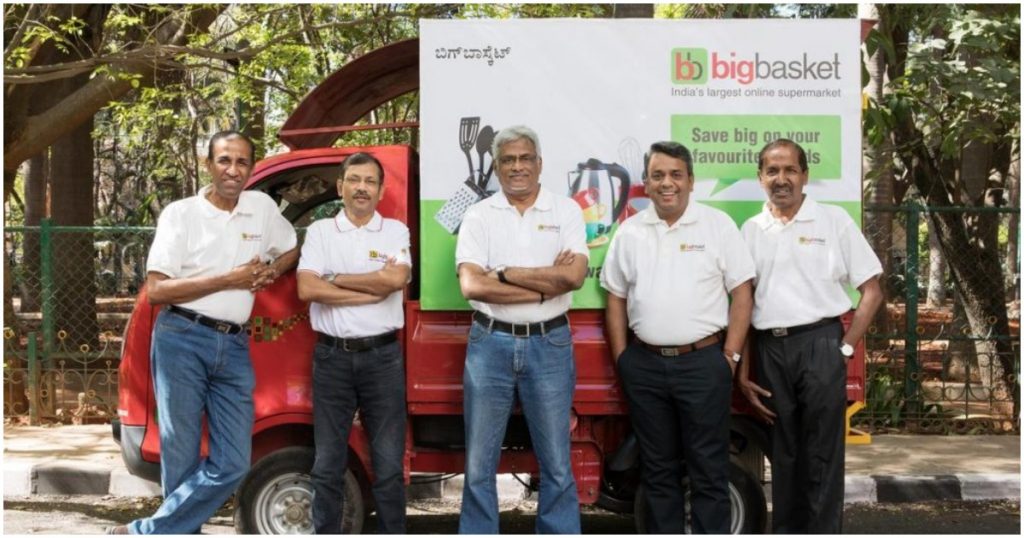 Entrackr reports that the store is located in the Basaveshwar Nagar locality of Bangalore, has been open to customers since October 25. BigBasket co-founder VS Sudhakar described the store as an "extremely key, strategic initiative" in an internal email. It had been reported last year that BigBasket was planning to open lineless, cashless and cashierless stores as a part of a pilot project, which could be modeled along the lines of Amazon Go.
The store does seem to have several features that traditional retailers don't have. "Since this is running on a pretty new tech stack with some very interesting features like self-weighing and check out, farmer traceability etc and our first customer walk-in interaction, we wanted to be cautious about opening it out to too many customers too soon," Sudhakar wrote in the internal email. "Hence we have not even put up the signage on the Store," he added. BigBasket reportedly plans to scale up the number of such stores by foraying rapidly into other cities.
Meanwhile, BigBasket is also launching something called a 'grocery pickup service'. The service will allow customers to have their groceries delivered to a pickup store near their homes, and they will then be able to pick up their supplies from the store at a time of their convenience.
It's unclear what BigBasket is planning with its offline move — there's no shortage of offline grocers in India, and the Tata Group, which now owns a majority stake in BigBasket, runs the STAR brand of supermarkets. STAR is already present across 48 stores in cities including Bangalore, Mumbai, Pune, Kolhapur and Hyderabad. Also, it's unclear whether there's much demand for grocery pickup stores, which seem to have somewhat halfway between physical stores and online ordering.
But it's possible that BigBasket has uncovered inefficiencies in the grocery space which it's looking to exploit with technology — the email speaks of self-checkout and farmer traceability, which is something current grocers don't provide. Also, other grocery delivery players are investing in physical locations too — Dunzo, Swiggy and Grofers are rapidly creating dark stores, which are delivery-only stores which help these companies quickly dispatch products to customers, and it's possible that BigBasket also wants a physical presence to complement its current online delivery vertical.
But most offline ventures from tech startups haven't quite scaled in India. Flipkart had opened experience stores for its furniture line, but they haven't quite seen widespread adoption; Paytm Mall had previously tied up with RedTape for physical stores, but these stores don't seem to have moved past initial experiments. BigBasket too seems to be taking a stab at the offline space, but it's likely going to face a stiff challenge from incumbents — many with very deep pockets — who've already crowded the retail grocery space across the country.