Several sectors — most notably food delivery — seem to have recovered from the impact of the coronavirus lockdowns. But for many others, the going is still hard, nearly a year after the pandemic had first struck.
Scooter rental startup Bounce has laid off 80% of its employees, Moneycontrol reports. This amounted to nearly 300 employees. Only around 70 employees remain at the startup now, which was once valued at $450 million.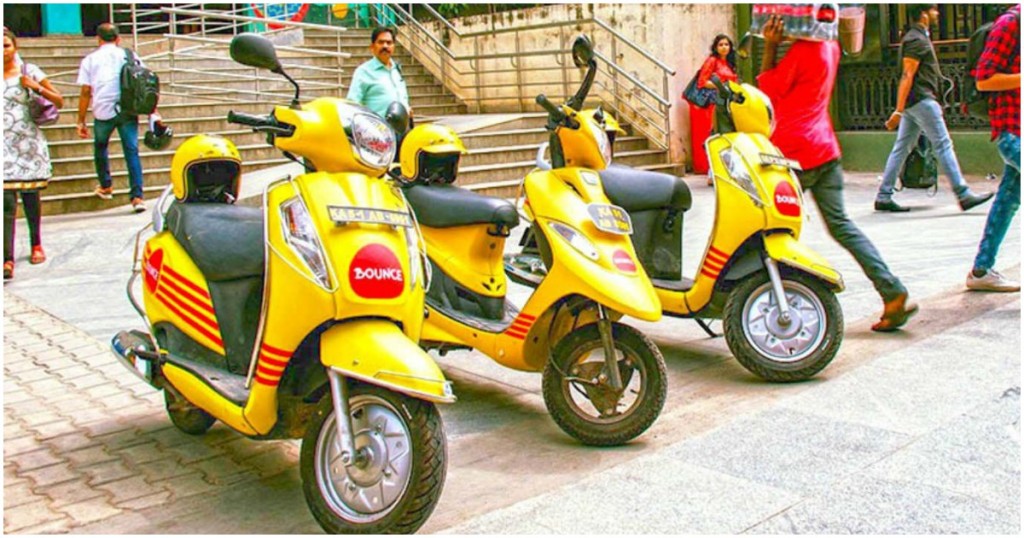 "Can't comment on the (specific) names," Bounce CEO Vivekananda Hallekere said. "Layoffs are not 80 percent as such. We have recently done some rationalisation at Bounce keeping our long term goals in mind. 2020 has affected mobility more than any sector. During 2019 we wanted to go after platform play and we had hired accordingly to go after multiple mobility solutions," he added.
Many of the laid off employees occupied senior positions, including those in product, operations, HR and engineering roles. Moneycontrol reported that as many as four rungs in the top management deck at Bounce are now empty, and the only senior management that remains is the founders themselves. Bounce has had to trim its operations to cut costs while its business is still hit by the pandemic — before coronavirus had struck, employee costs at Bounce alone amounted to Rs. 21 crore per month. At its peak, Bounce had 600 employees.
This isn't the first time that Bounce has laid off employees to cope with the pandemic. In April, the company had cut employee pay by 20-60% after the lockdown had been announced. In June, it had laid off 130 employees, which accounted for 22% of its workforce. Bounce had tried its hardest to make sure its bikes were used during the lockdown — it had even offered its bikes to be used for delivery of essentials by e-commerce firms.
But Bounce has been particularly hard-hit by lockdown, and when the lockdown has been eased, from most offices still being closed in major metros. Bounce's biggest market of Bangalore has seen many its residents leave for their hometowns, which means that the demand for its bikes has significantly fallen. Also, Bounce needs people to regularly use its bikes to be able to recover costs — having its bikes sitting unused can incur more costs than revenues they might generate. Unlike Uber and Ola, which don't own cars, but instead use cars that are owned by driver partners, Bounce owns its bikes, which makes their upkeep and maintenance much harder when they aren't being used. All this has added up for an unfortunate set of circumstances for Bounce, and it seems to be trimming fat as it looks to survive the pandemic.