As the coronavirus lockdowns have eased, food-delivery companies seem to be coming back with a bang.
Zomato has raised $250 million in its latest funding round, reports ET. The round was led by Kora, which pumped in $115 million, Fidelity, which put in $55 million, and Tiger Global, which has invested $50 million. The funding round gave Zomato a valuation of $5.4 billion, which is a smart 38% above the valuation of $3.9 billion that Zomato had raised funds at in December last year.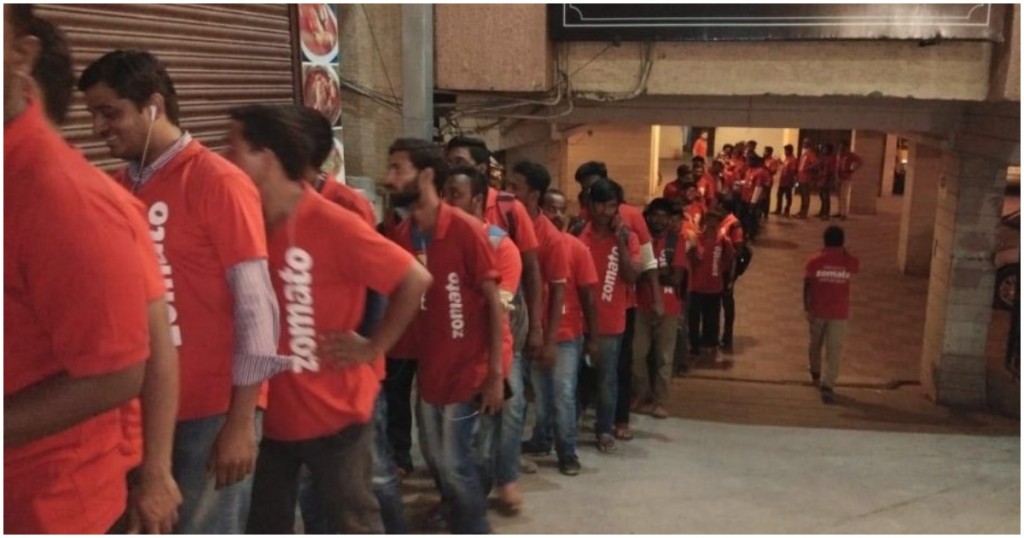 Zomato's ballooning valuation is probably testament to how the company has managed to emerged unscathed after the coronavirus pandemic. When the pandemic had struck, Zomato had said that its order volumes had fallen off a cliff — in May last year, it had said that order volumes were down by 70%, and the company had laid off 520 employees to cope. But as lockdowns had slowly eased, people appeared to quickly once again repose their faith in online food ordering. But by August, Zomato had said that order volumes had recovered 75-80% to their original levels, and in October, orders were back to pre-Covid levels. By December — which is when Zomato was valued at $3.9 billion — it said that its order GMVs were 125% of those of before Covid.
It's perhaps this resilience that's helped Zomato raise a lot more cash, and at a considerably higher valuation. Given how quickly food ordering has resumed post Covid, it indicates that the service is fast acquiring essential status in India. This market could only grow in coming years, and Zomato, along with Swiggy, is poised to take advantage, and build an even larger business for itself.
It also helps that Zomato is rumoured to be preparing for an IPO this year. Not too long ago, American food delivery startup DoorDash had gone public, and its shares had risen 78% on their stock market debut. This shows that there's appetite for food delivery IPOs globally, and Zomato could well pitch its hat in the ring. DoorDash is now valued at $56 billion, which is nearly the four times the private market valuation that it had commanded a year prior, and Zomato would be hoping it sees a similar bump in its valuation when it goes public.
It's not all going to be smooth sailing though. Zomato still is mired in losses, and seems no closer to profitability than when it was founded 12 years ago. Also, there's competition in the food delivery space, with Swiggy snapping at its heels, and companies like Dunzo also running food delivery services. There could be other bigger competitors on the horizon too — Amazon has often made noises about launching food delivery in India, but nothing seems to have materialized quite as yet. But Zomato's latest fundraise –and a 38% jump in valuation — shows that investors clearly seem to be betting that Zomato is ready own a big slice of India's food delivery pie in the years to come.