The way to a man's heart is through his stomach, and Byju's clearly believes it shouldn't be any different for students around India.
Byju's has begun offering a month's access to its courses for Classes 4-12 with 500 gram packs of Bournvita. Students can purchase these jars, which have a code on the inside, and enter it while registering on the app. This will let them unlock a month's worth of lessons for free. This isn't even the first time Byju's has tagged along with food products to sell its educational courses — last year, Byju's had been offering courses worth Rs. 999 free with bottles of Kissan ketchup.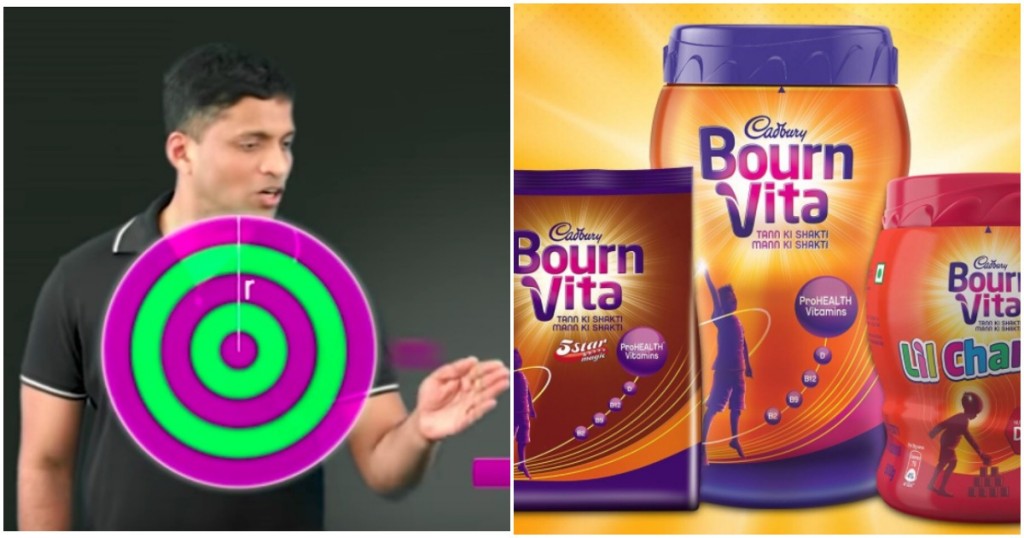 It's an unusual marketing strategy — ed-tech companies don't usually rely on FMCG products to promote their services. But it's not hard to see why such a strategy could work, especially in India — seeing a free educational course just lying around with a product they've just bought will make most parents ask their kids to try it out, and Byju's will hope that some percentage of these users will end up becoming paying customers.
And it's not just food products — Byju's has had an unconventional approach to TV advertising as well. Its television ads feature founder Byju Raveendran himself, as he explains concepts like the Pythagoras theorem with snazzy graphics and moving lines and shapes. Last year,the company had upped the ante even further, when it roped in Bollywood superstar Shah Rukh Khan as its brand ambassador, and ran commercials featuring him in the lead. And smartly, Byju's ads seem to target parents, not the kids who'll use its products — the company sponsors cricket tournaments that parents will likely watch, and also has a tagline that says that Byju will help kids fall in "love with learning."
It's not a marketing strategy that many startups can emulate, but Byju's has the resources to pull off a multi-pronged approach that includes everything from TV ads to free codes with Bournvita. Byju's is the best funded startup in the ed-tech space in India, having raised more than Rs. 1,500 crore through big name investors including the Chan Zuckerberg initiative, Sequoia, and Tencent. And Byju's is doing pretty well for itself too — the company makes around Rs. 400 crore a year from the sale of its educational products, and founder Byju Raveendran says it'll soon be profitable.
And no small part of its success will be because of its marketing plan. Byju's is primarily a marketing business — once its courses are created, all that remains is to sell them to as many people as possible to make the most money. Not many companies would've thought of selling their online services with ketchup, but Byju's gone ahead and done it, and seems to be doing pretty well for itself.