Ola might've brought the electric scooter industry into the mainstream with its splashy ad campaigns, but other competitors are now beginning to emerge.
Mobility startup Bounce has unveiled its own electric scooter, the Bounce Infinity E1. Bounce Infinity E1 has a top speed of 65 kmph, and a claimed range of 85 kilometers. But crucially, the scooter comes with swappable batteries — the scooter's battery can be removed by the user, and replaced with a charged battery, thus instantly giving the scooter a full charge.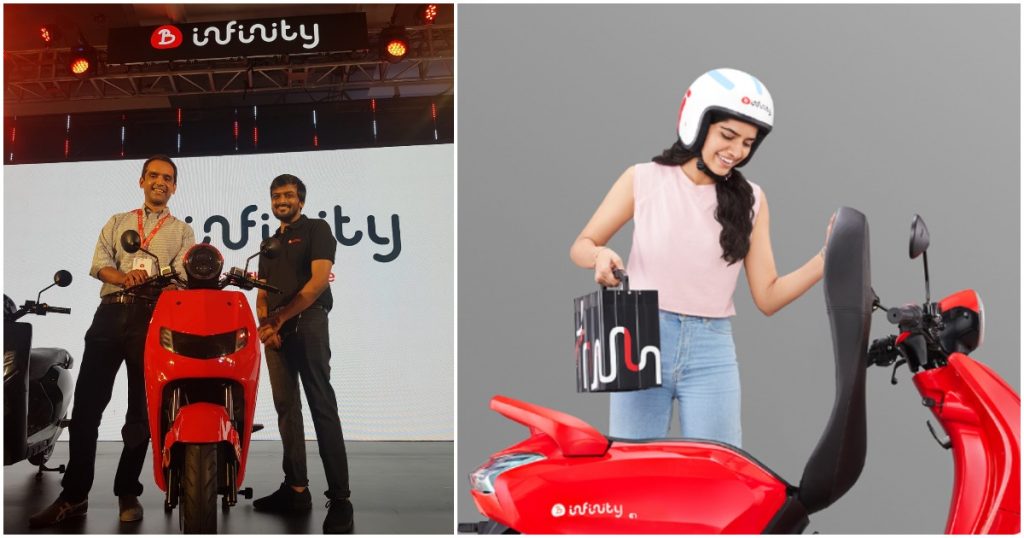 And Bounce is playing up its swappable batteries to offer its scooters at some very compelling prices. Bounce's Infinity scooter's prices start at just Rs. 36,099 in the state of Gujarat, and the battery can be rented at a subscription price of Rs. 1249 a month. Each swap will cost an additional Rs. 35, and Bounce claims that the scooter will cost just 65 paise per kilometer to run.
Even if customers choose to purchase the battery, the prices are lower than those of many electric scooters available on the market. Bounce's scooters along with the battery will cost Rs. 59,999 in Gujarat, Rs. 68,999 in Delhi and Rs. 69,999 in Maharashtra. The big draw for these scooters could be the swappable battery — instead of having to find charging stations, users can simply carry the battery into their homes, charge it at a normal socket, and then plug it back into their scooters. This could be useful for customers who live in high-rises, or don't have a handy charging point for their scooters in their homes.
Bounce is also building a battery swapping infrastructure through which users will be able to swap their batteries at Swap Stations, which will be spread across cities. Users will drive into these Swap Stations, and swap their used battery with a fresh one. Much as in a conventional petrol pump, the entire process will take minutes, as opposed to the hours-long charging times required for electric scooters whose batteries can't be swapped out.
"The Bounce Infinity E1 is designed and engineered to cater to the evolving needs of electric scooter customers in India. We are glad to announce that we are the first and only ones to provide both options – to swap batteries from our network as well as charge-at-home – for the Infinity E1," said Vivekananda Hallekere, Co-founder-CEO Bounce.
Bounce has now opened up its scooters for pre-booking for a price of Rs. 499, and says it'll begin deliveries in March 2022. Bounce says its scooters will come with a three-year warranty, and seems to have a marketing campaign lined up too — filmstar Hrithik Roshan currently graces its website as the face of the Bounce Infinity scooter.
Bounce Infinity could be a compelling new addition to India's rapidly growing electric scooter market. While Bounce's scooter is based off the 22Kymco scooter whose factory Bounce acquired, Bounce has been running and testing electric scooters for a few years now through its scooter rental service, and claims to have completed 28 lakh electric scooter rides. These learnings could help the company navigate some of the challenges of building and running electric scooters in India. Bounce is backed by marquee names including Sequoia, Accel and Qualcomm, and is also thinking big — the company investing $7 million to build 1.8 lakh scooters a year from its factory in Bhiwadi, Rajasthan.
But having large sums of money and working prototypes doesn't mean that it's easy to build a successful scooter business — Ola has had to delay the delivery dates for its scooters twice now, and customers are still waiting to receive their scooters. But if Bounce can deliver its scooters as promised, and set up the Swap Stations as it envisages, it might have come up with a solid new option in India's rapidly developing electric scooter market.