Ola might've created a splash with the marketing campaigns for its electric scooters, but it is having a considerably harder time producing them.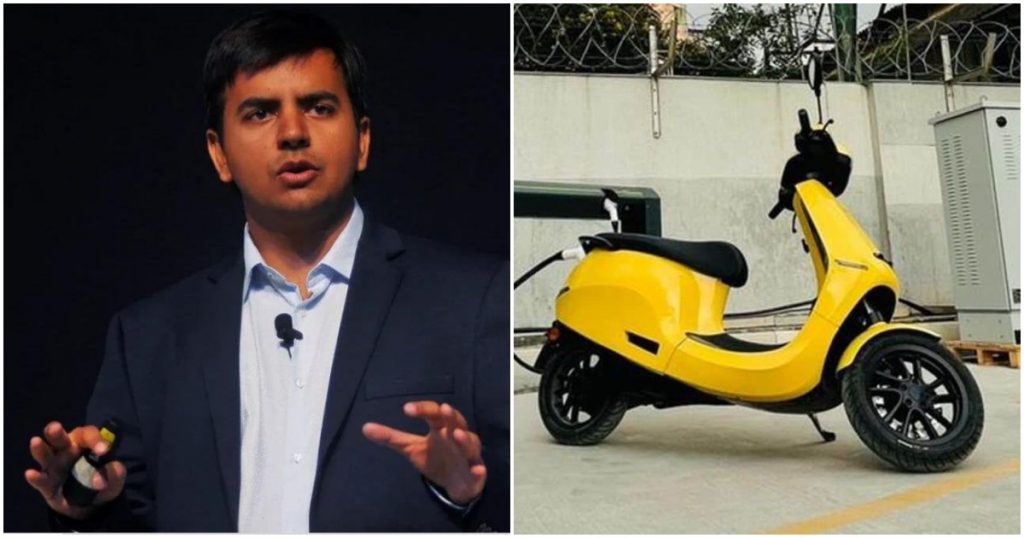 Ola has once again delayed the delivery dates for its Ola S1 and Ola S1 Pro electric scooters. Customers who'd booked the scooters received a mail last night informing them of the delay in deliveries. "This in an important update regarding the delivery of your Ola S1 scooter," the mail said. "Due to the ongoing global shortage of chipsets and electronic parts, there are some unavoidable delays to your Ola S1 delivery. Your revised delivery window is 15th-31st December. We apologise for this delay and assure you that we are ramping up production as fast as we can so that you can get your Ola S1 at the earliest," the mail added.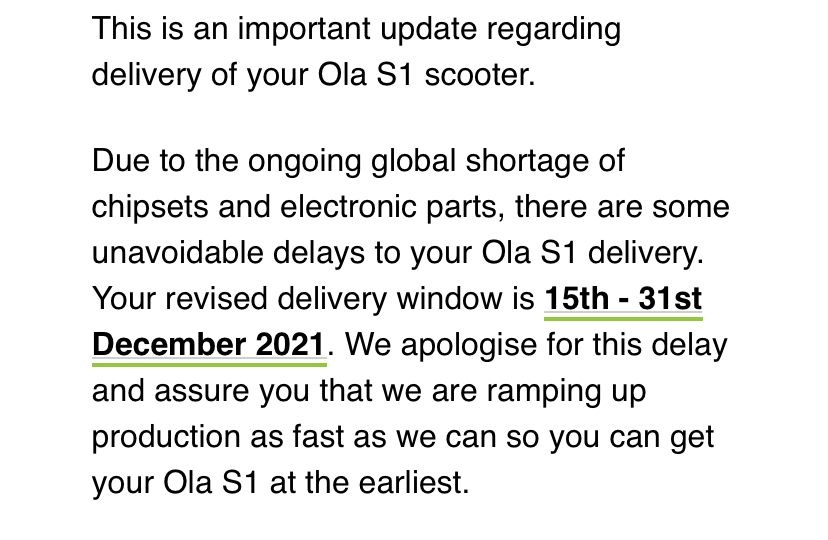 This isn't the first time that Ola has delayed the deliveries of its much-anticipated electric scooters. Ola had taken bookings for the scooter all the way back in July, and had said that deliveries would begin in October. Deliveries however did not begin in October, and Ola instead started test drives in November for customers who'd paid Rs. 20,499 as a booking amount. Ola now has pushed back the deliveries of its scooter to the second half of December.
It's interesting that Ola has attributed the latest delay in its deliveries to the global chip shortage — the chip shortage has been affecting auto manufacturers for several months, and thus far Ola hadn't indicated that it could play a part in delaying the deliveries of its scooters. Also, when Ola had allowed reviewers to test ride its scooters last week, they'd found that several features, such as hill hold, voice-activated commands, remote unlocking through an app on a phone, playing music through the speakers, and visual moods weren't yet available, and Ola said that customers would get them later as a remote software upgrade. Other reviewers had found other issues with the scooter. Autocar India found that there was a drastic reduction in performance after riding for 10 minutes in Hyper mode, and the scooter continued to accelerate when when the throttle had been let go. The scooter's motor even died during the test without warning, and had to be stopped and started again. Zigwheels also found the lag with the throttle, and went as far as to say that they wouldn't be booking the scooter until all the updates and features were ready.
While Ola is currently expanding its test drive program into several cities, the experience of several reviewers indicates that Ola's scooter might not be quite ready for deliveries just yet. This is something Ola's competitors have alluded to.  "If we launch a motorcycle in October, you will get it in November," Bajaj Auto Rajiv Bajaj had chided Ola last month. "It is not that we will launch in 2021 you will get it in 2022, that's the startup way, and not the legacy way," he'd added, while adding that Bajaj would eat companies like Ola "for breakfast". It remains to be seen how Ola and Bajaj fare against each other in the electric scooter wars, but at least one of Bajaj's barbs is ringing true — Ola hasn't quite been able to deliver its scooters when it had originally promised.