After 18 long months, India's unicorn list has yet another addition.
Byju's has quietly become India's 11th unicorn startup after a fund raise from Tencent last year which valued it at Rs. 6,505 crore, company filings showed. This takes Byju's valuation to just north of a $1 billion, and it now joins the ranks of 10 other Indian startups to reach the milestone. The last Indian startup to become a unicorn was Hike Messenger, which had been valued at $1.4 billion in August 2016.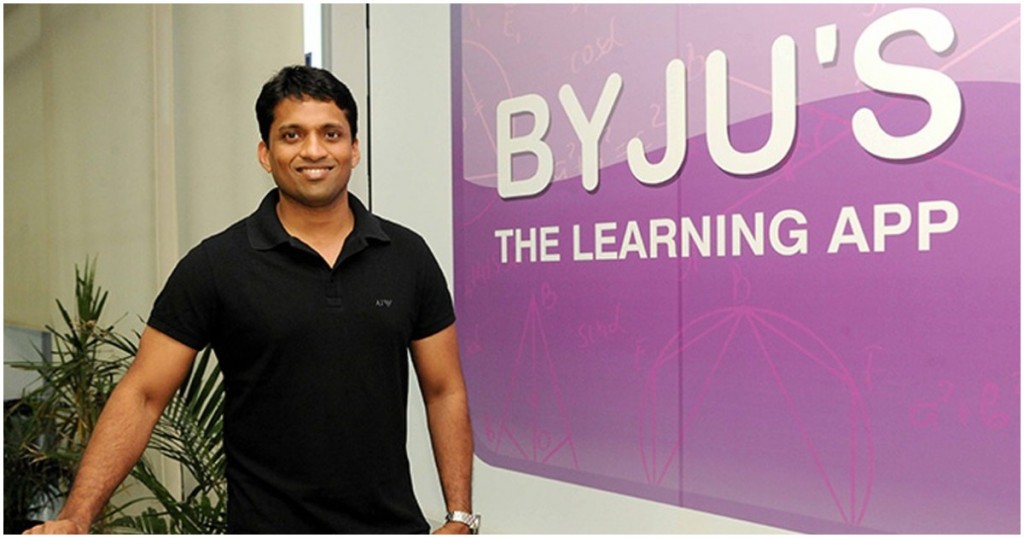 Byju's journey to startup success has been remarkable. Founder Byju Raveendran had been working an IT job after completing his degree in mechanical engineering, and was working out of the US for months at a time. On one of his trips to India, he helped some friends study for the CAT exam. His friends ended up doing well, and he, who'd written the exam just as a lark, ended up scoring 100th percentile. Raveendran didn't think much of this, and went back to his job, but taught more people when he came back to India two years later. His students did well again, and then it struck him that teaching might be his calling — he quit his IT job and started CAT coaching full time.
Byju's CAT coaching started as an offline business, with Raveendran himself taking classes for students in Bangalore. Byju's quickly developed a name for himself, and students started visiting Bangalore from other cities to take his classes. That's when Raveendran started travelling to reach his students — he visited Pune, Delhi, Chennai and Mumbai and addressed students in packed auditoriums, and once even a stadium. "Soon I started making lots of money, much more than I ever thought I would make as a teacher," he said in an interview. But he realized that him going to cities to take classes wan't scalable, and in 2011, started a company with a team of 25.
While Byju's continued providing CAT classes, his company also expanded into newer areas —  Raveendran's teaching experience taught him that students often struggle with higher exams because their basic concepts are weak, so Byju's began developing content for school students. "Our content is very contextual and visual. Instead of focusing on the whats of learning, we pay attention to the whys and hows as well," he says.
The company's approach to teaching also interested investors. Byju's raised a $9 million (Rs. 60 crore) Series A round in November 2011. This was followed by a $25 million (Rs. 160 crore) round in September 2013. But Byju's really came into the spotlight after the Chan-Zuckerberg foundation, Facebook founder Mark Zuckerberg's initiative led a $50 million round in 2016. Byju's now had the backing of some of the world's best known-investors, and released its app which allowed students to access its content while sitting in their homes.
And students have taken to Byju's offerings. Its app has over 15 million downloads, and is rated a solid 4.6 on the Play Store. And unlike most Indian startups, Byju's also makes serious money — it has 9 lakh paying users, and had annual revenues of Rs. 520 crore last year. Raveendran says the company will look to earn Rs. 1,200 crore in revenue this year, and the company will soon be profitable.
Even with its millions of users, Byju's has stayed relatively lean — it only has 2,300 employees, and the company is relatively unassuming. Byju's valuation had touched $1 billion mark late last year, but the company didn't announce the milestone with any fanfare or press releases. Instead, it appears to have devoted all its energy into building its product, and getting even more users through its popular ads on TV. Byju's might be India's 11th unicorn, but its story has something that other unicorns can learn from.