Over the last few years, several players have been jostling for supremacy in India's used car market, but now there's some consolidation that's taking place.
CarTrade has acquired OLX India's auto business for Rs. 535 crore. This is CarTrade's latest acquisition having first acquired rival CarWale in 2015. CarTrade is the only listed used-car startup in India, having gone public in 2021.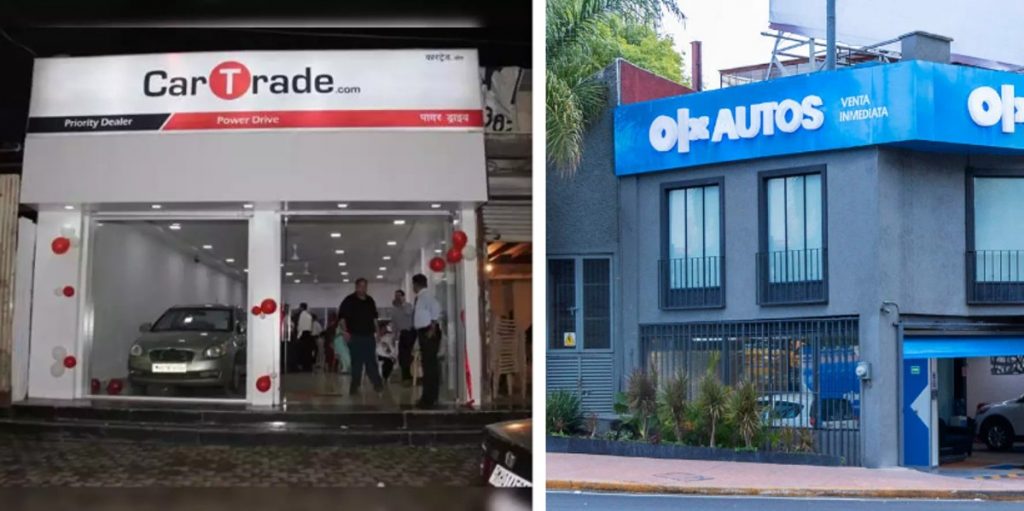 "OLX is one of the strongest brands in the online classified space and we are really excited to acquire such a strong brand and work with such a really talented team," CarTrade Tech chairman and founder Vinay Sanghi said. "With this synergistic acquisition of OLX Classified and OLX Auto in India, built with cutting-edge technology, we can offer our customers a diversified classifieds portfolio and simplify the way used vehicle buying and selling is done," he added. Olx had assisted in the sale of more than 50,000 cars last year.
After the acquisition, CarTrade will aim to become India's largest used-car company. It is expected to attract roughly 68 million average monthly unique visitors, and have 32 million listings on an annual basis. The combined vehicles auctioned would be approximately 1.3 million annually. In total, there would be more than 4,000 employees, with a physical presence in over 100 cities.
CarTrade now boasts of an enviable portfolio in the used car space in India. It will operate brands including CarWale, OLX, Olx Auto, Shriram Automall, BikeWale, CarTrade, CarTrade Exchange, and Adroit Auto, all of which are under the same parent company. This could help the company consolidate inventory across its brands — if these different brands could share each others' listings, they could all offer a much wider selection than competitors. CarTrade could also share tech and physical resources across its many companies.
And it's perhaps consolidation like this that could help CarTrade's prospects at the stock markets. CarTrade had gone public at a price of Rs. 1600 a share, but its shares had immediately plummeted, and had touched as low as Rs. 400 a share. Its share price has recovered somewhat, and now trades at Rs. 518. And the elimination of one of its chief competitors in Olx could give the company more pricing power, and perhaps bring cheer to its beleaguered stockholders as well.