India's high-flying VC-funded startups might be currently mired in losses, but a handful of bootstrapped companies have quietly built massively profitable businesses for themselves.
Chennai-based Zoho, which makes cloud-based software products for businesses, has registered a profit of Rs. 1,918 crore for FY21. This was more than double the profit of Rs. 800 crore it had posted in FY20. Zoho's operational revenue also grew by 22.3% to Rs 5,230 crore during FY21 from Rs 4,274 crore in FY20.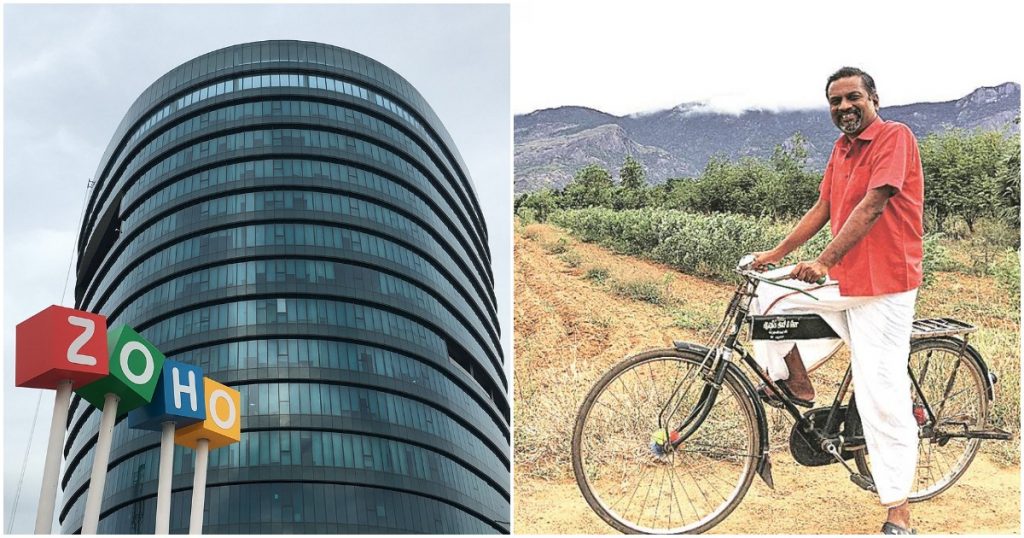 Zoho was founded all the way back in 1996 as AdventNet, and was renamed Zoho in 2009 after the popular Zoho office suite it had developed. Zoho develops a host of software solutions, including an email suite, a CRM platform, a platform to manage accounts, an HR platform and even a recruiting platform. Zoho also runs an online workplace platform with chat, meeting and task planning solutions. Zoho runs around 50 products and apps across the verticals sales and marketing, customer service, and email and collaboration.
And over the years, Zoho's managed to build a massive business for itself. The company has offices across Japan, China, Mexico, Australia, the Netherlands, and United Arab Emirates, where it houses more than 12,000 employees. Zoho might be headquarted in Chennai, but most of Zoho's business comes from abroad — nearly 43 percent of its revenue comes from the US, while only 4.7 comes from its home country of India.
Most impressively, Zoho's managed to to all this without ever raising external capital. "Ultimately it comes down to the question of "exit"," founder Sridhar Vembu had explained his decision to never raise VC funding in a post in 2010. "As a founder, I have no interest in exit or liquidity. I am in business to run a business, not to run away from it," he'd said. And his decision to never sell a stake in his company seems to have paid off — Vembu and his wife are together currently worth Rs. 40,000 crore ($5.3 billion).
And even more impressively, Sridhar Vembu is currently running his multi-billion-dollar company from a remote village in Tamil Nadu. Vembu lives in Mathalamparai, a nondescript village near Tenkasi, where he walks in the fields every morning and evening, visits the local creeks and ponds, and rides an electric rickshaw. "Going for a walk in a village is a divine experience. After tasting this life in a village, it would be very hard for me to move to any major city anywhere now. That is the truth. I can almost say that I am addicted to this rural life," he says. From never raising external capital, to running his company from a tiny village, and registering profits of nearly Rs. 2,000 crore, Zoho seems to be turning conventional startup wisdom on its head.