There was a time when India's unicorns were all e-commerce players, but some interesting companies are now getting into the mix.
Logistics startup Delhivery has become India's latest unicorn after raising $350 million (Rs. 2450 crore) from Softbank and existing investor Carlyle Group. The round has valued Delhivery at $1.6 billion (Rs. 11,200 crore), and turned it into India's first unicorn of 2019.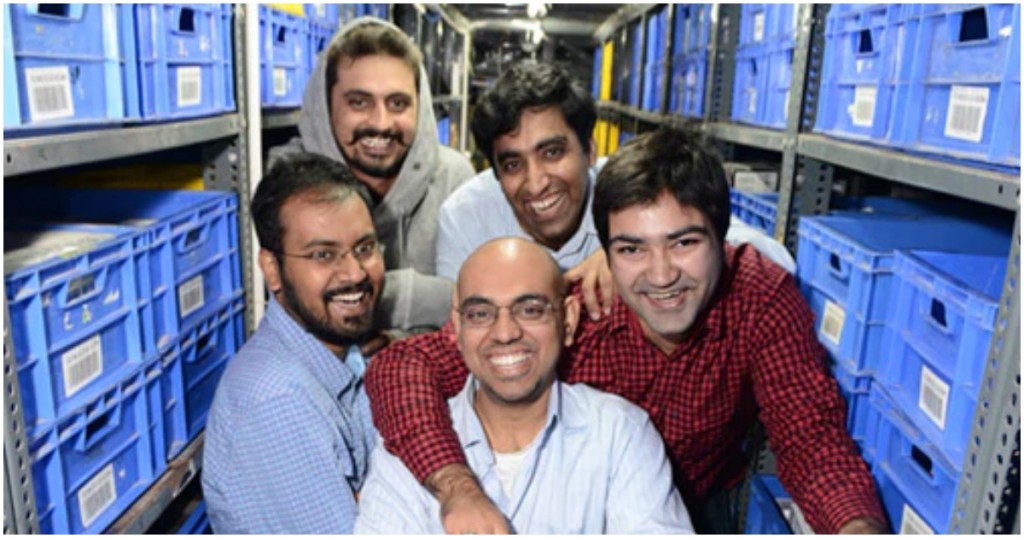 Unlike other Indian unicorn startups, Delhivery doesn't often make the news. This is partly because it's not a customer-facing company, and primarily interfaces with other businesses. Another reason is that founders Sahil Barua, Mohit Tandon, Bhavesh Manglani, Suraj Saharan and Kapil Bharati have kept a low profile, and quietly gone about building their business since they founded it in 2011. CEO Sahil Barua has a BE in Mechanical Engineering from NIT Suratkhal, and an MBA from IIM Bangalore.
Delhivery was founded in 2011, and initially delivered shipments for e-commerce companies in NCR. In 2012, it raised its Series A from Times Internet, and created fulfillment centres in Delhi and Chennai. The next year, it raised its Series B from Times Internet and Nexus Venture Partners. By 2014, Delhivery employed 5000 people and was processing 2.5 lakh shipments a day. In 2015, big international investors came calling — Tiger Global became an investor. By 2018, Delhivery had delivered 250 million shipments — that's nearly one shipment for every fifth Indian. It now has 21,o00 employees, and operates 30 fulfillment centers in 12 cities.
While e-commerce companies in India had been growing their operations, allied services like Delhivery have also quietly made merry. As e-commerce shipments in India have exploded, they've given a space for companies in allied industries, such as logistics, to grow. In some sense, Delhivery's business is a bet on the overall e-commerce space in India, instead of a single e-commerce company — as long it has a pan-India network and can deliver packages cheaply and reliably, e-commerce companies will pay it to keep delivering their packages.
But just like e-commerce companies, Delhivery is bleeding money — it lost Rs. 684 crore for the year ending March 2018, up from Rs. 630 crore a year ago. That seems to be true of all Indian unicorns, notwithstanding the industry they operate in. Last year, foodtech player Swiggy, education startup Byju's, and even B2B e-commerce player Udaan became unicorns, but none of them yet make any money. But India's unicorn list keeps growing, and getting more diverse — that should be heartening news for its ecosystem, even as these startups work towards finally becoming profitable.