There had always been murmurs about the legality of fantasy sports in India, but they had largely been put to rest with fantasy sports companies raising large amounts of money, and the mainstreaming of these businesses through superstar brand ambassadors. But it appears that those discussions about the fantasy games space are being rekindled once again.
Dream11 has suspended its operations in Karnataka after an FIR was filed against the company's founders Harsh Jain and Bhavit Sheth. On Saturday, the Bengaluru Police had filed an FIR against Dream11 founders following a complaint that the firm had continued to offer gaming services on its platform a week after the Karnataka state government notified the new rules disallowing what it termed as "games of chance". Dream11 is headquartered in Mumbai, but offers its services across India.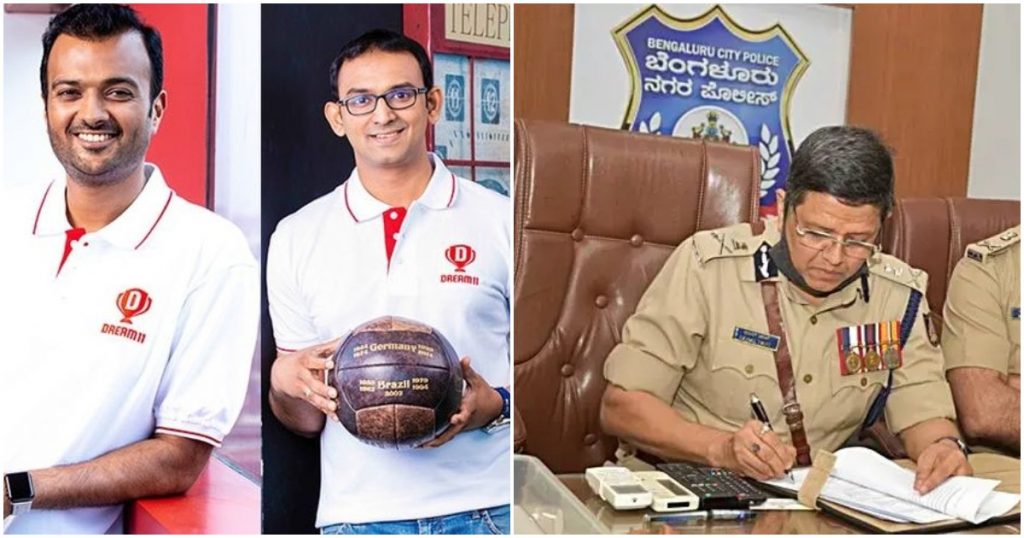 "Following the recent media coverage, our Karnataka users have expressed deep concerns and anxiety on their safety and security," Dream11 said in a statement. "In order to allay our users' concerns, we have decided to suspend operations in Karnataka. This decision is without prejudice to our rights and contentions under law," it added. Dream11 maintains that it compliant with all laws.
The fantasy games space in Karnataka had come under a cloud after the state government had banned online games that are "games of chance". The law, which came into effect on 5th October, had made the operation, abetting or sheltering of online games involving exchange of money, betting and wagering a "cognizable and non-bailable offence." Other fantasy game providers, including MPL and Paytm First Games, had already suspended operations in the state after the law was enacted.
But Dream11 had been late to pause operations, which appeared to have promoted Manjunatha, a Bangalore cab driver, to file an FIR against the company. In the FIR, the driver had alleged that Dream11 had been continuing with betting online games despite the ban. "Public are still putting and risking their money by creating their own fantasy cricket team and losing huge amounts of money," the complaint read.
This isn't the only time that questions about raised about the entire fantasy games industry. Critics of the space argue that fantasy sports allow people to effectively "bet" on the future performance of players by choosing their team, and win money if their predictions are correct. While betting on sports isn't allowed in India, critics claim that fantasy sports provide a circuitous route to allow people to gamble on the outcomes of sporting performances.
However, India's Supreme Court has indicated that fantasy sports don't come under the ambit of betting. "Online fantasy sports have received recognition from several high courts and the Supreme Court as a game of skill, which is entitled to Constitution protection under Article 19 (1)(g)," said Supreme Court lawyer and Federation of Indian Fantasy Sports (FIFS) adviser Gopal Jain. He added the format of the online fantasy sports has also been considered to be correct by the Punjab and Haryana as well as the Rajasthan high courts.
Karnataka's ban, though, has come at an inopportune time for fantasy games apps. The IPL playoffs have just begun, and the T20 World Cup is around the corner. Karnataka contributes a significant portion of these apps' users, and fantasy games companies will have to deal with lowered user numbers during this high-activity period. But the risk for these companies might be greater — if other states too follow Karnataka in banning fantasy sports for being equivalent to betting, the future of the entire industry — which has already given India two unicorn startups in the form of Dream11 and MPL — could come under a cloud.