On the night of 8th November 2016, something unusual happened. Our Prime Minister Narendra Modi perhaps announced the most significant economical change during the lifetime of most Indians. 86% of our country's currency notes would cease to be legal tender in just 4 hours. That's a very short notice and it has since had tremendous impact on trade & consumer demand. Streets are relatively empty and people are lining up to exchange / deposit currency outside banks and ATMs. Enough discussion and debate is already happening on these topics, so I would spare you that. However there are some interesting data points that we are seeing as Pricebaba. Sharing some of those.
To begin with, it's difficult for the e-commerce industry that runs primarily on COD. There is panic, lots of cancelled orders and volumes have gone down significantly. We as Pricebaba are seeing a good 30% drop in organic traffic to our site which we believe would be the same for marketplaces too. May be even more for some of them.
While we initially panicked thinking something went horribly wrong, here is a graph that shows a story, the night of 8th November.

There was a 26.40% drop in user sessions between 8PM and 9PM alone. That was instant.
While city level data on Google Analytics isn't always the most accurate, here is the drop across some top cities comparing 6-7th November to 9-10th November:
Mumbai – 29.2%
New Delhi – 37.7%
Ahmedabad – 28%
Bengaluru – 25.6%
Kolkata – 26.6%
This has a good impact on no. of people clicking through and going to e-commerce sites. Let's look at the trends via our Clevertap panel:

Clicks to top ecommerce sites by time (1-7th November)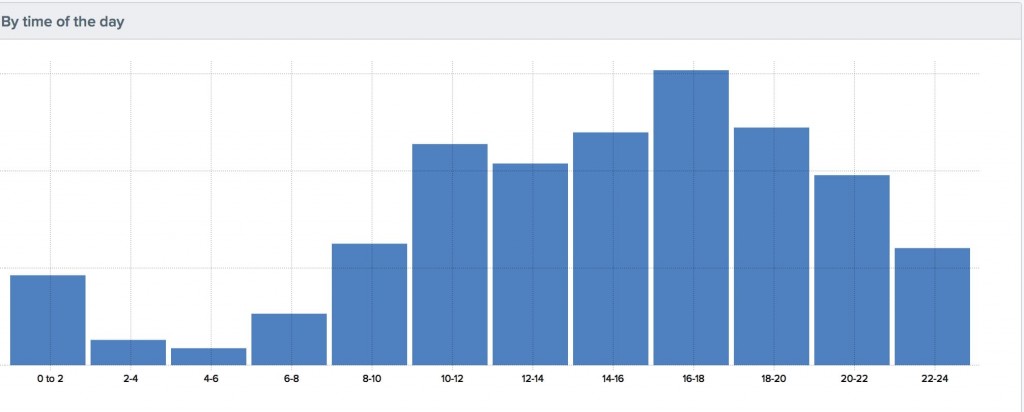 Clicks to top ecommerce sites by time (8th November)
Notice the drop in affiliate clicks post 8PM on 8th November? Post 8th November we have seen a 19-20% drop in traffic redirecting to top e-commerce sites from Pricebaba. This can be directly attributed to the web traffic drop.
If you were wondering range of products were most impacted, here is the price split. The below table shows % drop in traffic going to e-commerce sites for different price ranges post 8th November.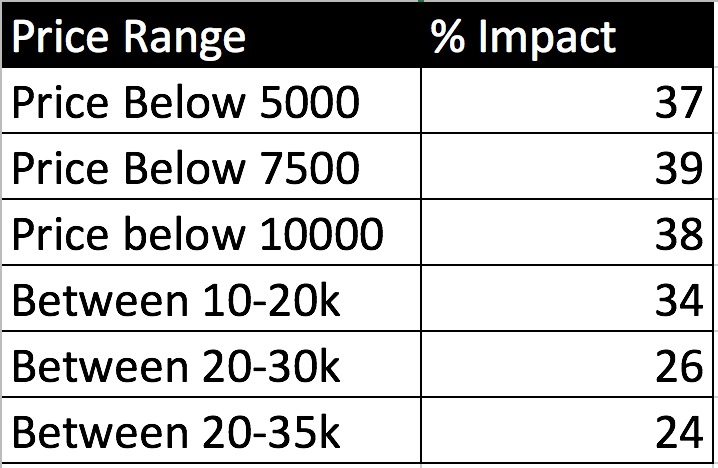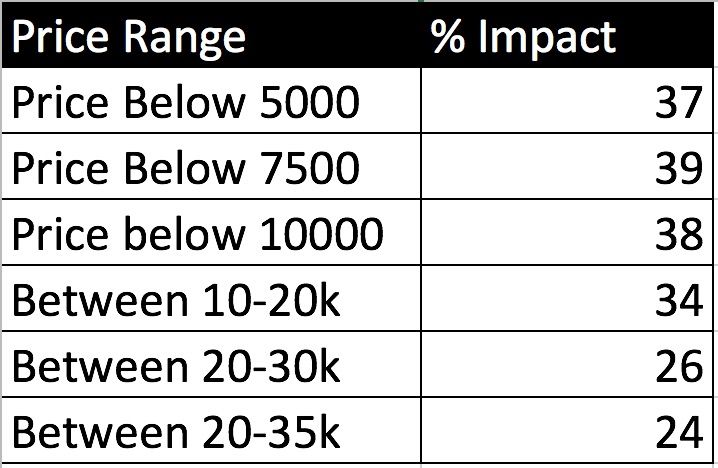 It seems that the traffic interest in lower end products is more impacted than higher end. It would be interesting to see how long it takes for the recovery in consumer demand. Our belief is that we will see good recovery once withdrawal limits from bank accounts are lifted.
PS: We are overall in favour of the demonetisation and are waiting for figures on how much black money was snipped in this movement!
[Annkur P Agarwal is the co-founder and CEO of Pricebaba. The article originally appeared here and has been reproduced with permission.]