Rahul Yadav has already been taken to court by his chief investor in 4B Networks, and now the vendors of the company are accusing him of cheating too.
The Mumbai Police's Economic Offences Wing (EOW) has lodged and FIR against 4B Networks' senior officials Rahul Yadav and Sanjay Saini. The duo allegedly cheated an advertising firm of more than Rs. 10 crore. A lookout notice has also been put out against Yadav.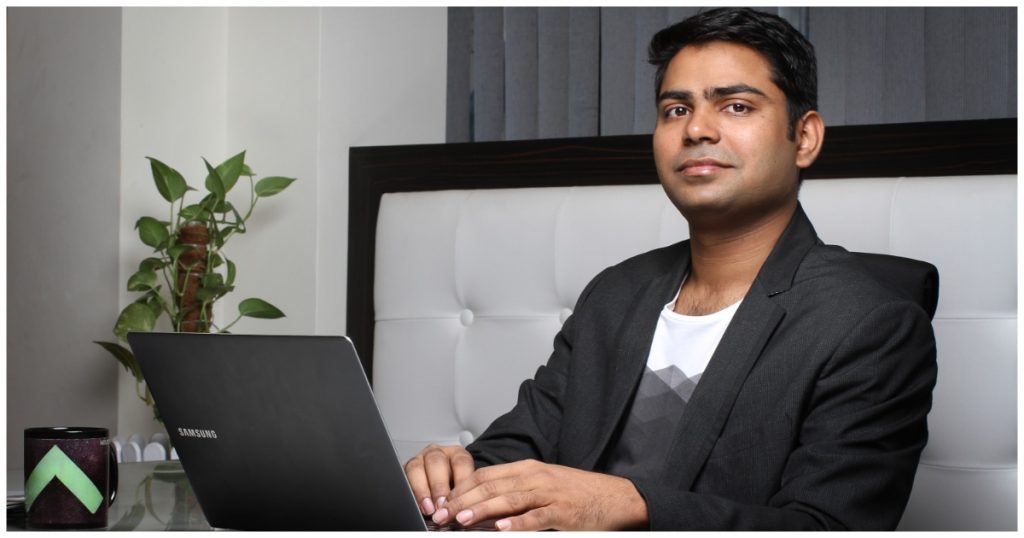 The FIR was lodged by Rajasthan-based Vikas Om Prakas Noval, a director of Interspace Communication Private Limited. The firm alleges that 4B Networks cheated them of more than Rs. 10 crore for work they did for the company in 2022. The company had put up 83 advertisement hoardings in Pune from April to August last year for 4B Networks. Noval says that 4B Networks did clear the first few invoices, but later failed to make payments.
The company has now filed an FIR against Rahul Yadav and a fellow director at 4B Networks to recover its dues. The FIR was registered at Amboli police station under relevant Indian Penal Code (IPC) sections, including 420 (cheating) and 406 (breach of trust). The police said that the investigation was ongoing, but no arrests had yet been made.
This FIR is the latest blow for 4B Networks, which is already reeling under investigations and legal proceedings initiated by its biggest investor, Info Edge. Info Edge had dragged Rahul Yadav's firm to court over not disclosing its financial transactions. Info Edge had earlier initiated a forensic audit into 4B Networks through Deloitte after the firm had supposedly run out of all the money Info Edge had invested into it. Info Edge, which had invested Rs. 276 crore into 4B Networks, had also marked down the valuation of its investment to zero.
4B Networks was Rahul Yadav's second stab at starting a company. It had been founded in 2020, and as per its Linkedin profile, claimed to be a "revolutionary tech platform that facilitates, enables, and empowers brokers and developers." "Broker Network app is a suite of services specifically designed for Indian real estate brokers and developers," the company had said. "At its core, it's a highly efficient matchmaking platform that connects brokers with properties and brokers with buyers. The match engine works behind the scenes, figures out the perfect match with your post and sends prominent notifications to both parties to connect and make deals," it had added.
By June 2022, 4B Networks claimed to have 50,000 brokers on its platform, and was adding more than a 100 projects on its app every month. The platform has disbursed Rs. 1000 crore worth of home loans by then. It had 500 employees, with Yadav serving as the CEO. At that point, Info Edge had acquired a majority stake in the company. "The investment will help (Info Edge subsidiary) ACD to strengthen its offering in the real estate segment by providing a new platform to real estate industry professionals to conduct their business efficiently through the majority held in 4B post this investment," Info Edge had then said.
But exactly a year later, Info Edge has marked the company down to zero and taken it to the courts, and a vendor has filed an FIR against Rahul Yadav for cheating. This will bring back some uncomfortable memories for Yadav, who had a tumultuous stint with Housing.com in 2015. In a series of events which had captivated the startup world, Yadav had publicly bickered with Sequoia's Shailendra Singh, who was a member of Housing's board, and signed off a public letter to him with "Go die Mother F*cker". He'd then resigned, taken back his resignation, and then had been eventually fired from the company and escorted out of its office in the presence of security personnel. In response, he'd dramatically declared that he'd distribute his entire stake in Housing, which was then worth hundreds of crores, among Housing employees.
Housing eventually was sold off to PropTiger, and has since been meandering along as one of the country's many real estate platforms. Yadav had meanwhile disappeared from the public scene, and had quietly founded a new company in the real estate space, this time targeting brokers. Yadav had been as private with his second startup as he'd been public with his first — not much was known about the company until Info Edge had acquired a majority stake in 4B Networks last year. But things don't appear to have turned out well for Yadav this time around either, with the new company now being valued at zero by its biggest investor and questions being raised in courts and police stations over its financial transactions. It remains to be seen what the law will decide, but it appears that Rahul Yadav's second entrepreneurial stint is imploding even more spectacularly than his first.