Rahul Yadav's first startup stint with Housing.com had ended with him being escorted out of his own company by hired security guards. His second stint appears to be ending at the courtrooms.
Info Edge has initiated legal proceedings against former Housing.com CEO Rahul Yadav's new startup 4B Networks. Info Edge, which was the biggest investor in 4B Networks and had invested Rs. 288 crore in the company, has issued a legal notice setting out various alleged various contractual breaches committed by the company and Rahul Yadav. Last month, Info Edge had initiated a forensic audit of the company through auditor Deloitte after marking down its value to zero.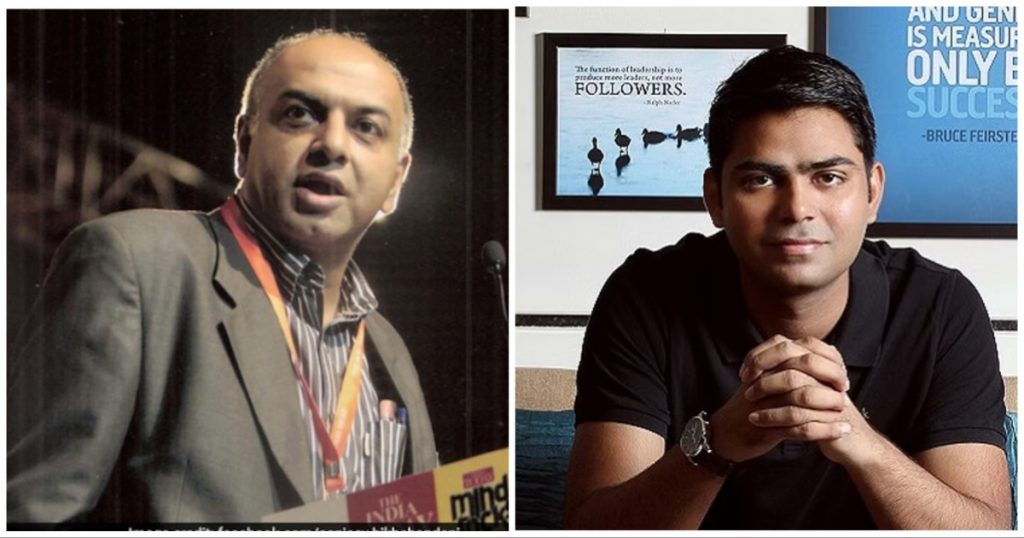 Info Edge had then said that it was initiating the forensic audit because 4B Networks wasn't sharing its financial information. But it appears that 4B Networks isn't sharing its financial details even with the auditors — ET reports that 4B Networks failed to provide crucial information about its operations and management for the forensic audit.
"In the aforesaid backdrop, (Info Edge subsidiary) AIPL filed a petition before the Hon'ble Delhi High Court for interim measures of protection under Section 9 of the A&C (Arbitration and Conciliation) Act, and subsequently under Section 37 of the A&C Act against 4B Networks, Mr. Rahul Yadav and Mr. Pratik Choudhary (i.e., a party to the shareholders' agreement of 4B Networks)," Info Edge said.
The Delhi High Court has now referred the matter into arbitration, with the proceedings set to commence on August 14. In the order, the court appointed retired Delhi High Court judge, Justice Mukta Gupta, as the arbitrator. The court also ordered 4B Networks, Rahul Yadav and Pratik Choudhary to "not sell, transfer, alienate, encumber or otherwise create any third party rights or interest directly or indirectly in the assets and properties" of the company, whether tangible or intangible, till the disposal of the petition.
This legal battle further compounds problems for 4B Networks, which had seen its value written down to zero by Info Edge in February this year. "Investment in 4B Networks Pvt Ltd, a partly owned subsidiary of its 100% subsidiary Allcheckdeals India Pvt Ltd, amounting to Rs. 276 crore, has been fully impaired considering current state of affairs and other relevant factors including excessive cash burn, pressing liquidity issues and significant uncertainty towards funding options," Info Edge had then said.
4B Networks was Rahul Yadav's second stab at starting a company. It had been founded in 2020, and as per its Linkedin profile, claimed to be a "revolutionary tech platform that facilitates, enables, and empowers brokers and developers." "Broker Network app is a suite of services specifically designed for Indian real estate brokers and developers," the company had said. "At its core, it's a highly efficient matchmaking platform that connects brokers with properties and brokers with buyers. The match engine works behind the scenes, figures out the perfect match with your post and sends prominent notifications to both parties to connect and make deals," it had added.
By June 2022, 4B Networks claimed to have 50,000 brokers on its platform, and was adding more than a 100 projects on its app every month. The platform has disbursed Rs. 1000 crore worth of home loans by then. It had 500 employees, with Yadav serving as the CEO. At that point, Info Edge had acquired a majority stake in the company. "The investment will help (Info Edge subsidiary) ACD to strengthen its offering in the real estate segment by providing a new platform to real estate industry professionals to conduct their business efficiently through the majority held in 4B post this investment," Info Edge had then said.
But exactly a year later, Info Edge has marked the company down to zero, instituted a third party audit into its finances, and now taken it to courts. This will bring back some uncomfortable memories for Rahul Yadav, who had a tumultuous stint with Housing.com in 2015. In a series of events which had captivated the startup world, Yadav had publicly bickered with Sequoia's Shailendra Singh, who was a member of Housing's board, and signed off a public letter to him with "Go die Mother F*cker". He'd then resigned, taken back his resignation, and then had been eventually fired from the company and escorted out of its office in the presence of security personnel. In response, he'd dramatically declared that he'd distribute his entire stake in Housing, which was then worth hundreds of crores, among Housing employees.
Housing eventually was sold off to PropTiger, and has since been meandering along as one of the country's many real estate platforms. Yadav had meanwhile disappeared from the public scene, and had quietly founded a new company in the real estate space, this time targeting brokers. Yadav had been as private with his second startup as he'd been public with his first — not much was known about the company until Info Edge had acquired a majority stake in 4B Networks last year. But things don't appear to have turned out well for Yadav this time around either, with the new company now being valued at zero by its biggest investor and questions being raised in courts over its financial transactions. It remains to be seen what the courts will decide, but it appears that Rahul Yadav's second entrepreneurial stint is imploding even more spectacularly than his first.