Nykaa's shares have been flailing at the stock markets over the last few months, and many of its top executives are now making a beeline for the exit.
Five senior Nykaa executives have quit the firm, Reuters reports. Chief Commercial Operations Officer Manoj Gandhi, Chief Business Officer of fashion division Gopal Asthana, Chief Executive Officer of wholesale business Vikas Gupta, Nykaa fashion division's Owned Brands VP Shuchi Pandya and Lalit Pruthi, a vice president of finance at the fashion unit, have all quit. These exits follow the departure of Nykaa's Chief financial officer Arvind Agarwal, who had resigned from the firm in November and joined payments company PayU.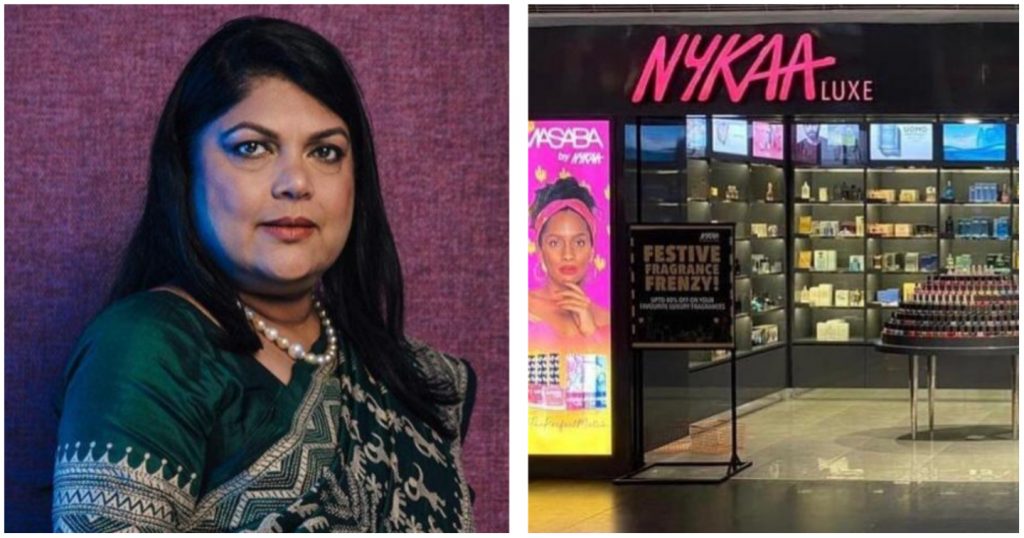 Nykaa sought to downplay the exits. "Voluntary and involuntary exits are expected in a fast-paced, growth-focused, consumer tech organisation with over 3,000 on-roll employees, like Nykaa," Nykaa said in a statement. "We see some of these mid-level exits as a part of the standard annual appraisal and transition process, wherein, people exit due to performance or to pursue other opportunities," the company added.
The exits come at a time when Nykaa's stock has been struggling at the bourses. Nykaa had had a blockbuster IPO, giving investors a near-100% return from its IPO price on listing, but has seen its stock fall steadily since. The stock had traded at Rs. 400 in November 2021, but currently trades at just Rs. 139 per share. Nykaa's stock has cracked 65% from its debut at the stock markets. To make matters worse, analyst firm Macquarie, which had correctly predicted the fall in Paytm's stock, has valued Macquarie's stock at just Rs. 115, which is still 18% below its current price.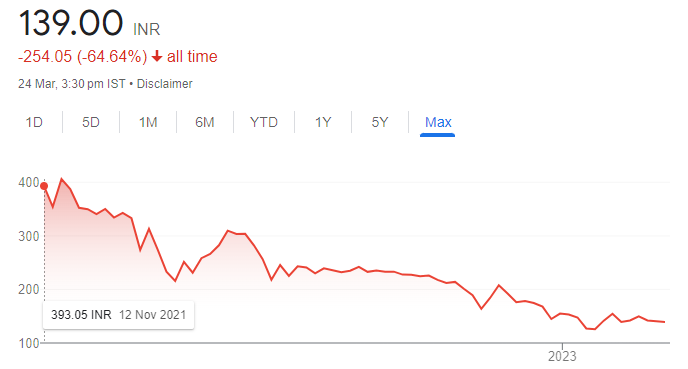 Nykaa has had a hard time in recent months. The company had courted controversy when it had timed the date of the announcement of its bonus issue right when the one-year lock-in period for the stock ended, which prevented investors from selling their shares as soon as they were able able to. This move was seen by some observes as a clever corporate machination that prevented a fall in in its stock price. At the same time, it's had to contend with some new competition — Reliance has announced an online fashion business named Tira, and the Tata Group has launched its own fashion vertical in Tata Cliq Palette.
As this has happened, Nykaa has also seen its profit numbers erode. Nykaa had reported a profit of Rs. 69 crore in the December quarter in 2020, which halved to Rs. 29 crore in 2021. It has now fallen 68% from that level to just Rs. 9 crore this year. And with senior executives now leaving the firm in droves, Nykaa will have to navigate some choppy waters as it looks to maintain its stronghold in the Indian beauty space in the coming months.