Reliance is already India's largest offline retailer, and has a thriving e-commerce platform in JioMart, but it is now looking at vertical-specific e-commerce plays as well.
Reliance has launched an online beauty platform named Tira to take on existing players including Nykaa, Sephora, SS Beauty and Tata Cliq Palette. The platform has dedicated makeup, skin and haircare, fragrances, bathing, men's beauty and luxury sections. Tira is currently open for all Reliance employees, and will soon be opened for all customers.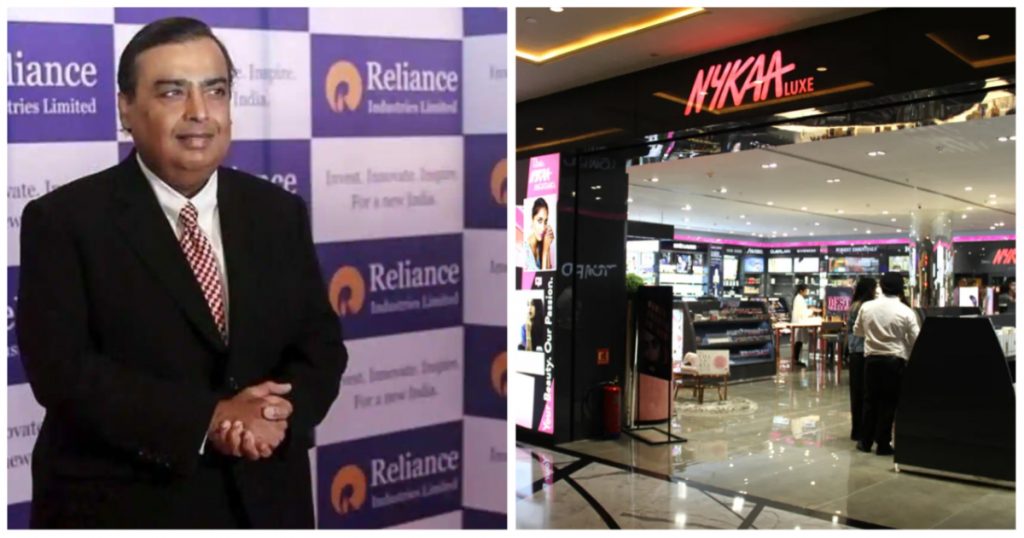 "We stock products that are formulated by experts and backed by industry insiders. Tira is the destination for those looking for unheard of skincare lines or a cult-favourite makeup," Tira's app reportedly says. "The platform has a dedicated luxury section which is in direct competition to Nykaa Luxe," a Reliance executive told ET.
Reliance will not only use Tira sell both its own and third-party beauty products, but will also set up physical stores in an omnichannel approach. The offline stores will be set up under the Tira brand as well, much like the offline stores set up by Nykaa and Tata Cliq.
It's perhaps not surprising that Reliance has decided to make a big play in the online beauty space. Over the last few years, Reliance has invested in several high-end fashion brands — it has picked up significant stakes in the businesses of fashion designers Manish Malhotra and Ritu Kumar, and has also invested in luxury brand Satya Paul, and menswear ethnic label Raghavendra Rathore. Reliance has also, through joint ventures and strategic partnerships, brought several international and luxury brands to India including Burberry, Bottega Veneta, Armani, Kate Spade, Tiffany & Co, Steve Madden, Diesel, Burberry, Hugo Boss and several others.
Reliance is clearly betting on India's increased discretionary spending power in coming years, and a beauty commerce platform will fit neatly into that strategy. Reliance already has massive distribution, both online and offline, and will be able to push its products to eager consumers. It's a strategy that's also appealed to fellow-conglomerate Tata, which has launched its own beauty platform named Tata Cliq Palette.
The pioneer in the space, Nykaa, though, hasn't had the best time over the last few months. It's seen its share price fall by more than 50 percent, and its profits have fallen nearly 90% in the last three years. There might be large market in the online beauty space that'll eventually be created, but there also appears to be no shortage of new players that seem to be eyeing the space. And the entry of Reliance — which brings with it massive distribution and deep pockets — could set the cat among the pigeons in the incumbents in the sector.