Flipkart appears to be investing into the future of what e-commerce could look like.
Flipkart has acquired Augmented Reality (AR) startup Scapic for an undisclosed sum. Through the acquisition of Scapic, Flipkart will acquire a 100% stake in the company, and onboard a team of developers and designers. This team will work towards accelerating the company's efforts to provide deeper camera experiences, virtual storefronts and new opportunities for brand advertising on its platform. Scapic had raised $500k through its journey.
Scapic was founded in 2016, and was a platform to build AR/VR content. Its drag-and-drop editor claimed to make it trivially simple to build immersive experiences from scratch in minutes. These experiences can come in handy for e-commerce by letting users get a better feel of the products they're buying.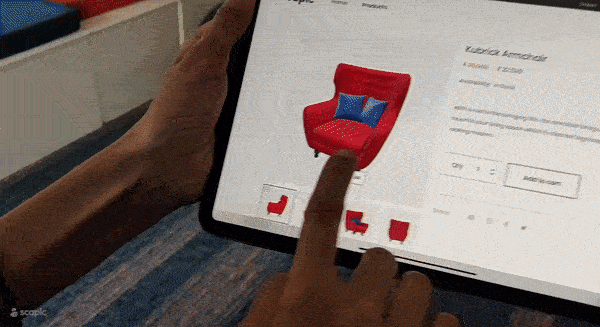 "This year has accelerated online adoption – be it education, communication or shopping, as people prioritise health and safety. As we make investments that focus on developing and nurturing the retail ecosystem, we are also committed to making our platform easier to navigate and richer for consumers in terms of content and experience," said Kalyan Krishnamurthy, CEO, Flipkart Group.
India's e-commerce space is getting increasingly commoditized — the shopping experiences at Amazon, Flipkart and other e-commerce firms are similar, with all platforms offering similar prices and delivery times. Where companies can stand out is in through the shopping experience that they provide, and Flipkart will hope that Scapic's tech will help it help users better choose products.
Flipkart, for its part, hasn't been shy of acquiring companies over the past few months. In July, the company had acquired a significant majority stake in Arvind Youth Brands, which runs brands including Flying Machine, Arrow, US Polo, and Tommy Hilfiger. It had then acquired a stake in Aditya Birla Fashions, which runs brands like Allen Solly, Louis Philippe and Peter England. Just this month, it had acquired game platform Mech Mocha.