Flipkart isn't content with using Walmart's massive marketing muscle to help sell goods — it's now trying to get entrepreneurs from across India to set up their own Flipkart-enabled stores.
Flipkart has launched social commerce platform Shopsy, which will allow individuals start their own online stores. These stores can be set up without any investment, and can catalogue 15 crore products offered by Flipkart sellers, ranging across categories such as fashion, beauty, mobiles, electronics and home. Entrepreneurs can then use their own personal social networks to make sales, and earn a commission. The logistics of the deliveries will be managed by Flipkart.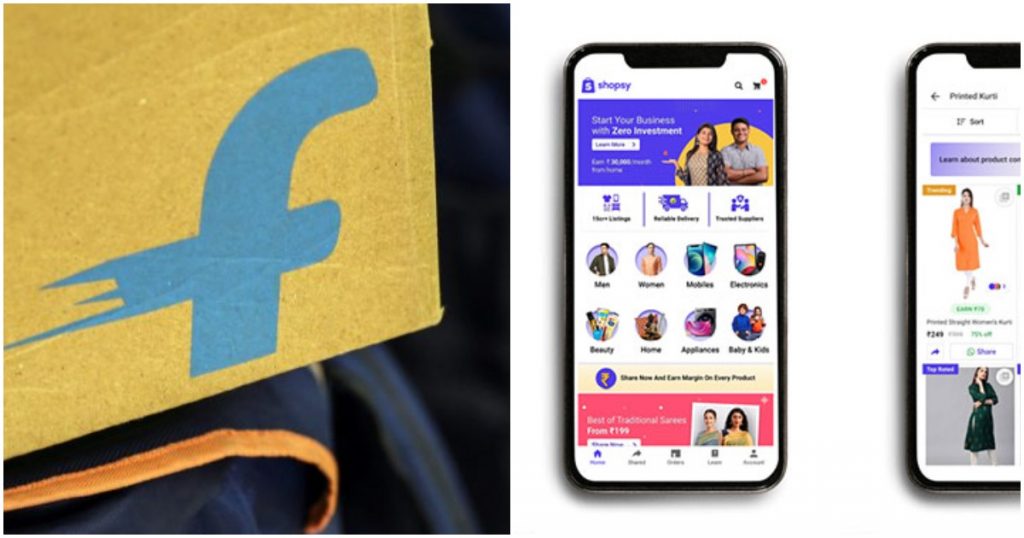 "We are opening up Flipkart's years of e-commerce expertise with this," said Prakash Sikaria, senior vice-president – growth and monetization, Flipkart. "Entrepreneurs can utilize Flipkart's catalog as well as its delivery networks and infrastructure. Flipkart will deliver the products. As a e-marketplace, we are a conduit between sellers and customers and introduce all kinds of interfaces, products and modules," he added.
With Shopsy, Flipkart aims to enable over 25 million online entrepreneurs by 2023. Users can register through the Shopsy app and use their social networks to push these products.
If this model sounds familiar, it is — Meesho runs an app that similarly empowers entrepreneurs across India to use their social networks to make sales. Meesho's entrepreneurs, many of whom are women, share links to their stores on WhatsApp and other social media networks, and take a cut of the sales they manage. Meesho has been particularly successful, with its valuation rising to $2.1 billion after a funding round earlier this year.
It's a model that does have potential — enabling anyone, anywhere to create their own e-commerce store can help tap customers who aren't yet shopping on large social media platforms, and also hyper-target products to maximize sales. A smart entrepreneur, for instance, might know which kind of sarees are likely to be in demand in her social circle, and can select these sarees and then push them to potential customers. Large e-commerce companies already use big data and artificial intelligence to recommend products to their shoppers — this model uses people's knowhow to make recommendations and sales.
And this is a path other e-commerce companies will also likely take — India's e-commerce sales are growing, but there are vast untapped markets in Tier 2 and Tier 3 India. By enabling microentrepreneurs to make sales on their behalf in these areas, e-commerce companies could unlock a whole new set of audiences that they'd yet been unable to reach thus far.