Flipkart might've raised a lot of money in 2017, but it also lost a lot.
Flipkart's losses ballooned to Rs. 8,771 crore in FY 2017, rising 68% from the previous year. That translates to an average loss of Rs. 24 crore a day. Revenues, though, didn't quite keep pace with losses — Flipkart's revenues were Rs.  19,854 crore, up only 29% from last year.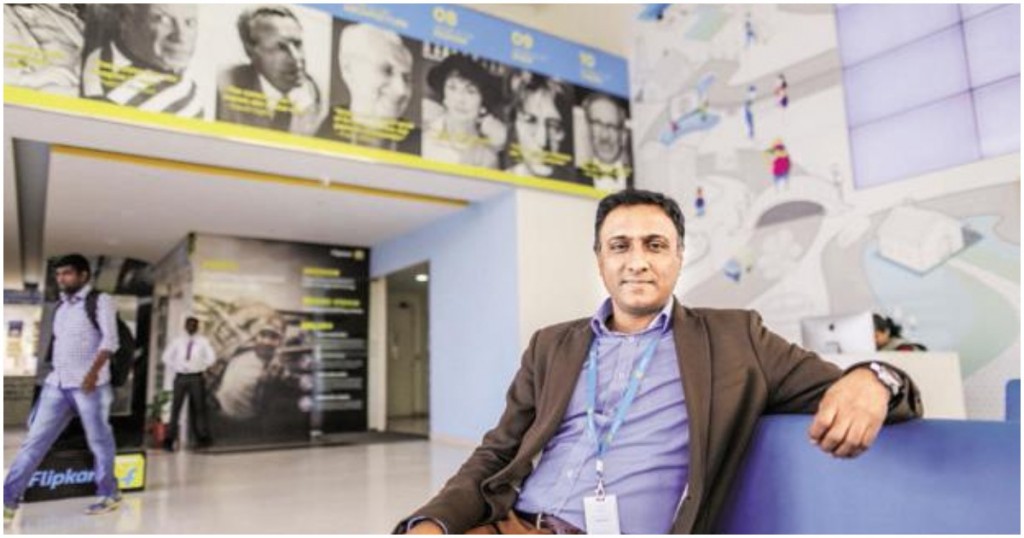 Flipkart's losses were predominantly thanks to the fall in its valuation — Flipkart's income contains an item called "fair value loss on derivative financial instruments," which appeared because in April, Flipkart raised money at a valuation of $11 billion, down from its peak valuation of $15.2 billion. 
Flipkart's other expenses were more in check. As revenue increased 29%, its advertisement and business expenses increased by a sedate 9% to Rs. 1,188 crore. Employee benefit expenses, which include salaries and bonuses, also rose 9% to Rs. 2,052 crore. 
Flipkart doesn't seem particularly concerned about its losses though. In September last year, CEO Kalyan Krishnamurthy had said that profitability wasn't the  biggest priority for the company. Flipkart had just raised a Rs. 9,000 crore round from prominent investors, including Softbank, Tencent, Microsoft, and ebay, and was riding high. "We are very comfortable on the burn that we have today. Burn is not a metric that anybody worries about any more. And with the fund raise, burn is almost irrelevant," Krishmamurthy had then said.
While Flipkart might be well capitalized at the moment — its financial statements show it has Rs. 3,579 crore as cash in the bank, and another Rs. 1,114 crore in mutual funds — it will need to eventually find a way to be profitable in order to eventually return money to its investors. But the odds are stacked against it. India's e-commerce market has dramatically slowed down in the last couple of years, growing only 26% last year, compared to the 100%+ growth rates it had managed in the first half of the decade. Flipkart also has Amazon breathing down its neck — Amazon will look to match any discounts or promotions that Flipkart offers, and prevent it from significantly improving its market share. Amazon has the cash cow of AWS that earns it profits while it loses money in e-commerce — Flipkart currently has no such luxury.
Flipkart, though, is actively looking for ways to improve its margins on its e-commerce business. It's heavily promoting its own brand, Billion, which lets it earn a greater margins on sales. Apart from launching bags, pen drives and the like, Billion also launched its first smartphone late last year. Flipkart's also focusing on fashion, a category that typically earns it better margins.
But it remains to be seen if Flipkart's initiatives pay off. Rs. 8,711 crore is a lot of money, and turning this loss around into a profit might be a long way away.