Infibeam appears to have cracked the e-commerce model.
After posting a profit of Rs. 12 crore in the last quarter, the company has managed to more than double its profits to Rs. 28 crore for the quarter ending 30th September. Its revenues are also up a smart 72%, rising from Rs. 119 crore last quarter to Rs. 205 crore this quarter. And the markets have been richly rewarding Infibeam's performance — its stock up nearly 300% since it became the first Indian e-tailer to trade on public markets last year.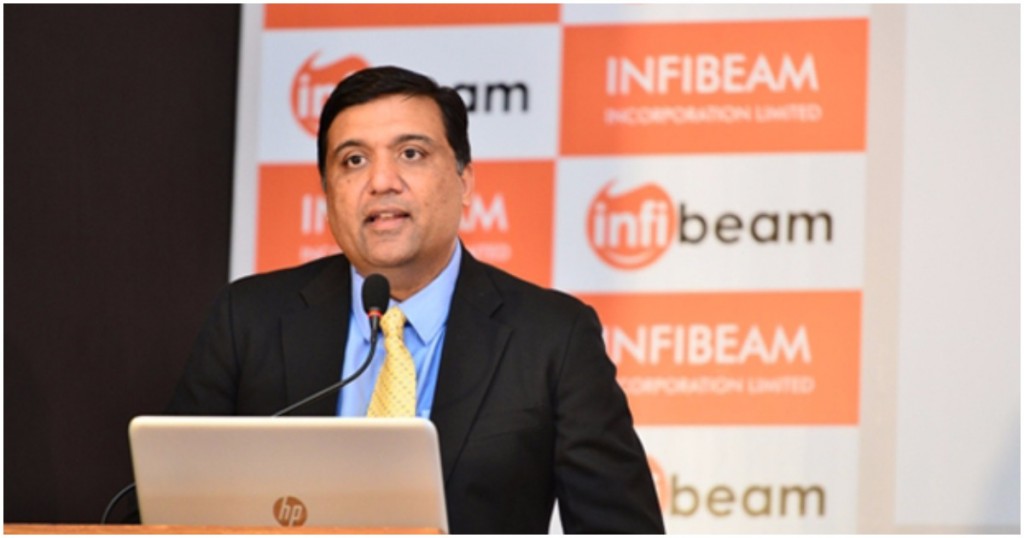 This, of course, is in stark contrast to how other e-commerce players in India are doing. Forget making profits, India's e-commerce startups are bleeding money — Flipkart had lost Rs 5,223 crore, Amazon lost Rs. 3571 crore, and Snapdeal lost Rs. 2960 crore in 2016.
The X factor — a high margin enterprise business
It's not hard to see why Infibeam is posting profits while its counterparts  are floundering. Infibeam didn't do particularly well in its own etail segment — a mere Rs. 8 crore of its Rs. 205 crore revenue came from its etail vertical. It even made losses in the segment — Infibeam lost nearly a crore this quarter through its online retail business.
But the company more than made up for the losses through its enterprise business. Infibeam operates the BuildaBazaar platform,  which provides cloud-based services for merchants. It earns revenue through charging setup costs, and well as monthly and per-transaction costs. Infibeam made revenues of Rs. 122 crore from this segment, and it was lucrative too — on these revenues, Infibeam earned Rs. 40 crore of profit.
It's a model that's similar to the one used by the most successful e-commerce company on the planet — Amazon. Amazon makes the bulk of its revenues from e-commerce, but it doesn't make a lot of profits through it. Amazon made revenues of $80 billion from its North American e-commerce business, but only made profits of $2.3 billion on it. This representing a margin of just 3%. But Amazon also made revenues of $12 billion on its Amazon Web Services (AWS) business, through which it provides cloud solutions to businesses worldwide. Amazon ended up earning revenues of $3.1 billion through its AWS arm, representing a margin of 25%. Even though Amazon's AWS business is nearly seven times smaller than its e-commerce business, it ends up making more profits for the company than its e-commerce arm.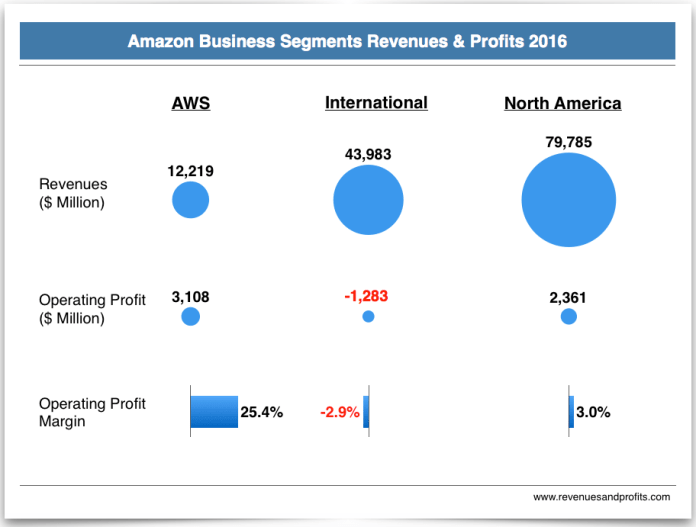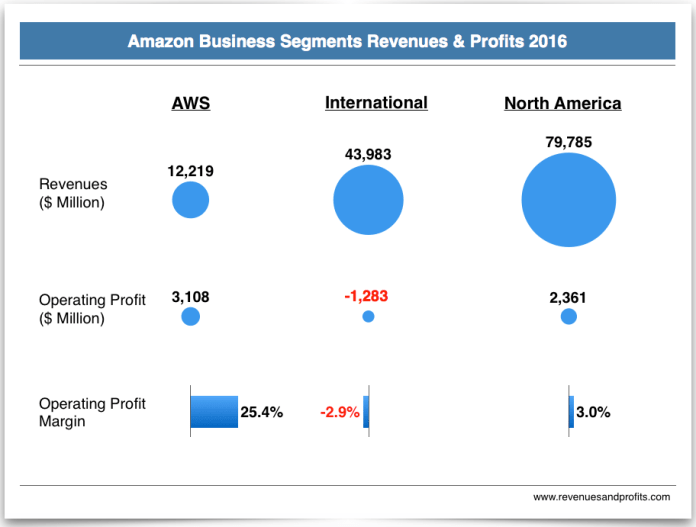 It would appear that success in e-commerce involves generating volumes through e-tail, while having a high-profit arm running alongside it. Amazon has AWS, and Infibeam has Build A Bazaar. India's other e-commerce companies, though, have no such high-profit businesses — Flipkart, Snapdeal and Paytm are all heavily focused on low-margin e-commerce business, meaning their balance sheets don't make for pretty reading. And sustained losses can hurt — Snapdeal found the funding tap was shut after years of losses, and has pretty much fallen off the e-commerce radar.
And here might lie a lesson for Indian e-commerce startups. More than discounts, cashbacks and offers, what could turn them into viable businesses might be a strong, profit-generating enterprise arm.