Six years ago when PayTM was just a mobile recharge website, little would its founder Vijay Shekhar Sharma have imagined that someday his brand would have a presence 10,000 feet above sea level in faraway Leh. His mobile recharge website has come a long way since then. While mobile recharges still are a part of the platform, Paytm now boasts of being the biggest digital wallet in India. And it hasn't stopped there – it has taken payments offline. And the results are showing. Paytm has gone on to become a unicorn, founder and CEO Vijay Sharma is the richest startup founder, and the "Paytm accepted here" sign is becoming increasingly ubiquitous. Apart from paying for your online cab and food delivery bills, here's some of the other interesting places PayTM is replacing cash in India.
1. Paytm is being accepted at small stores for small purchases.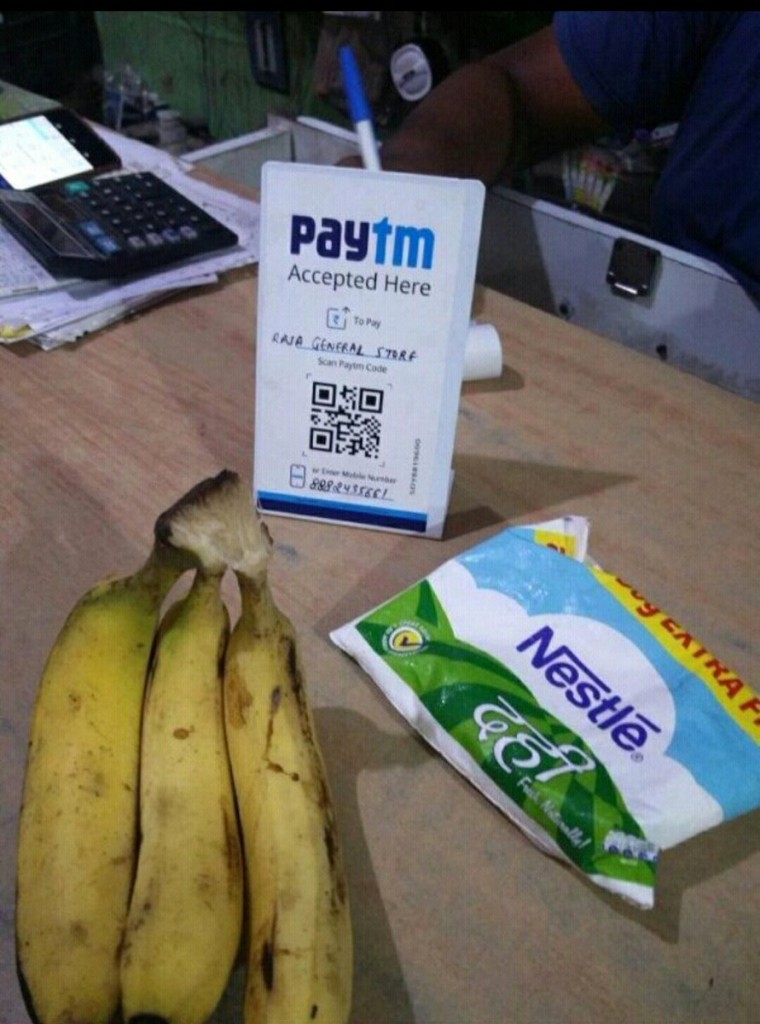 2. And it seems to have made inroads into even the informal sectors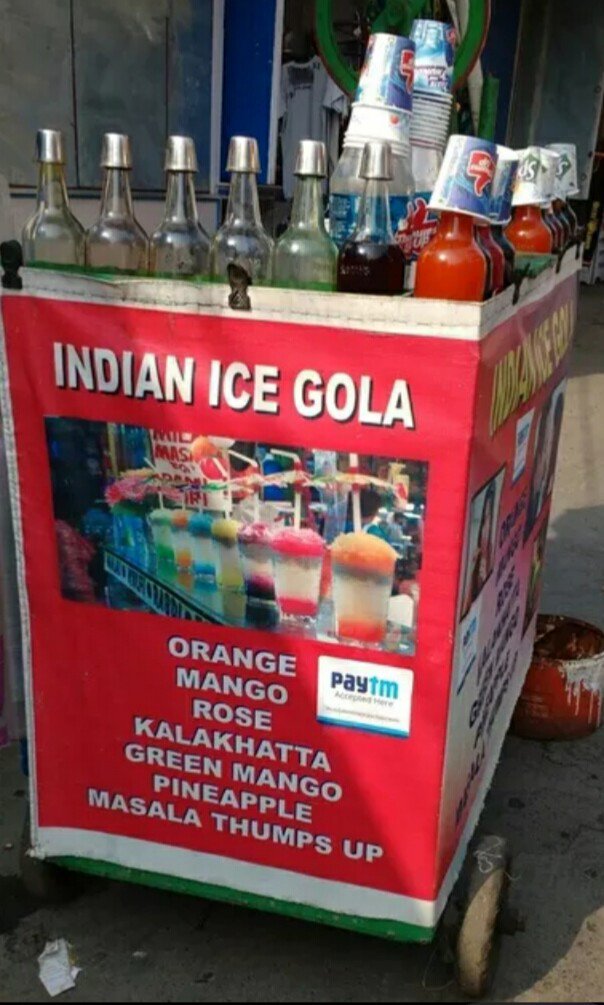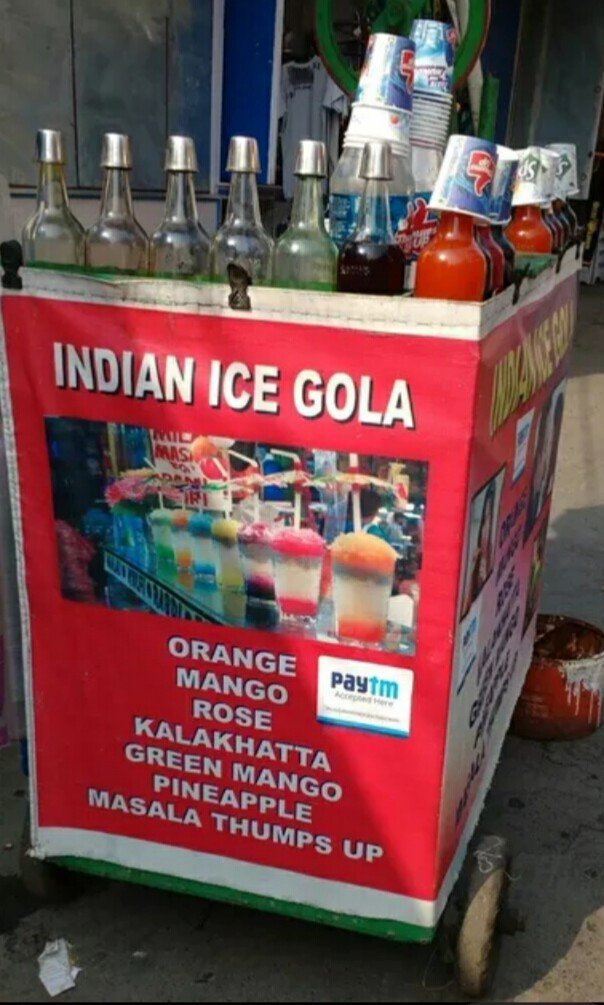 3. And it's also in use where it's important to transact quickly, and getting change back is a hassle. Here it is being accepted at a highway toll booth.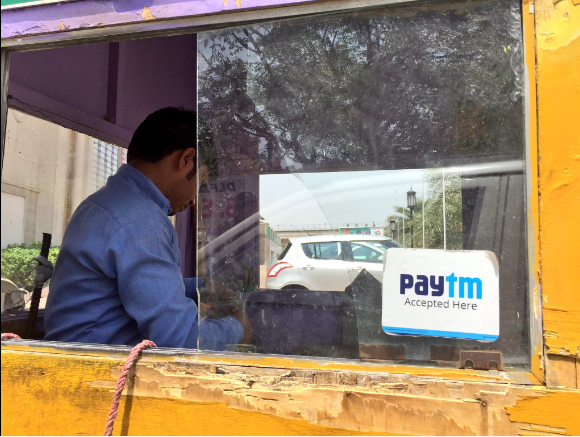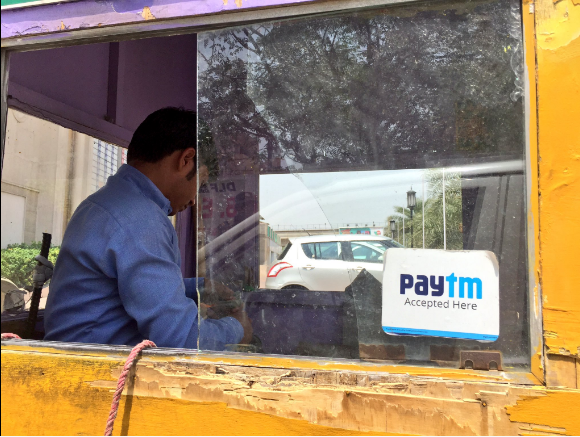 4.  It's being used in small clinics in the hinterland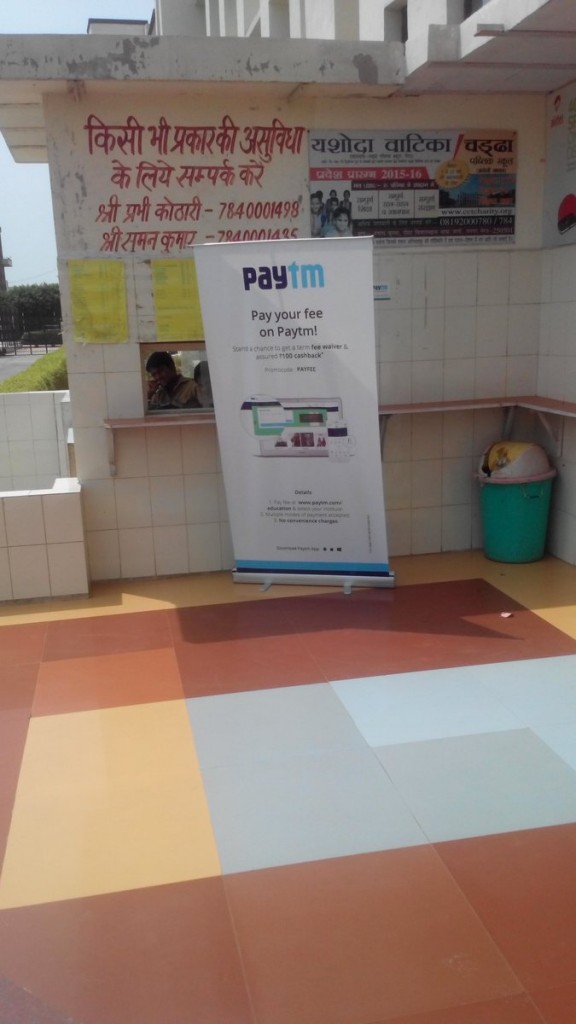 5. And is also disrupting religion 😛 Here is someone who received Eidi via Paytm.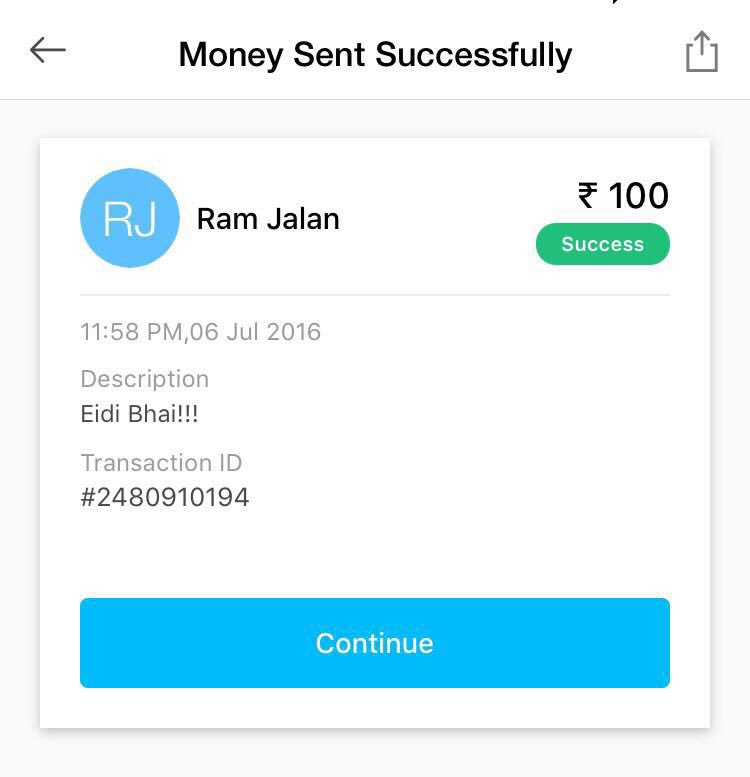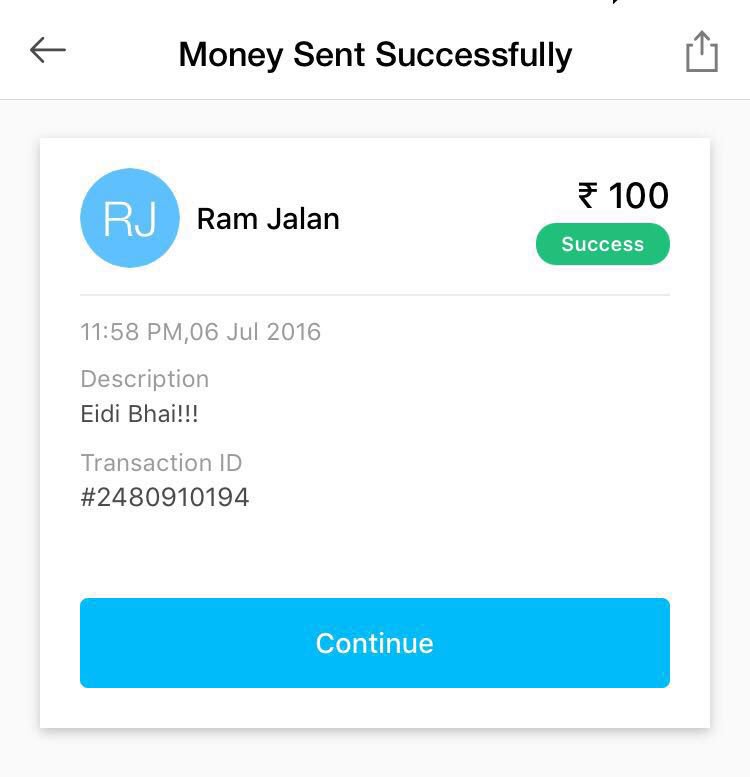 6. Here it's being accepted in Leh, 10,000 feet above sea level
Paytm now accepted in Darcha village at almost 11,020 ft. above sea level in Lahaul & Spiti. #PaytmExplorers pic.twitter.com/wR5QAo3FCg

— Paytm (@Paytm) July 6, 2016
7. It's also being increasingly accepted by Auto drivers, a natural use case where getting change back is a hassle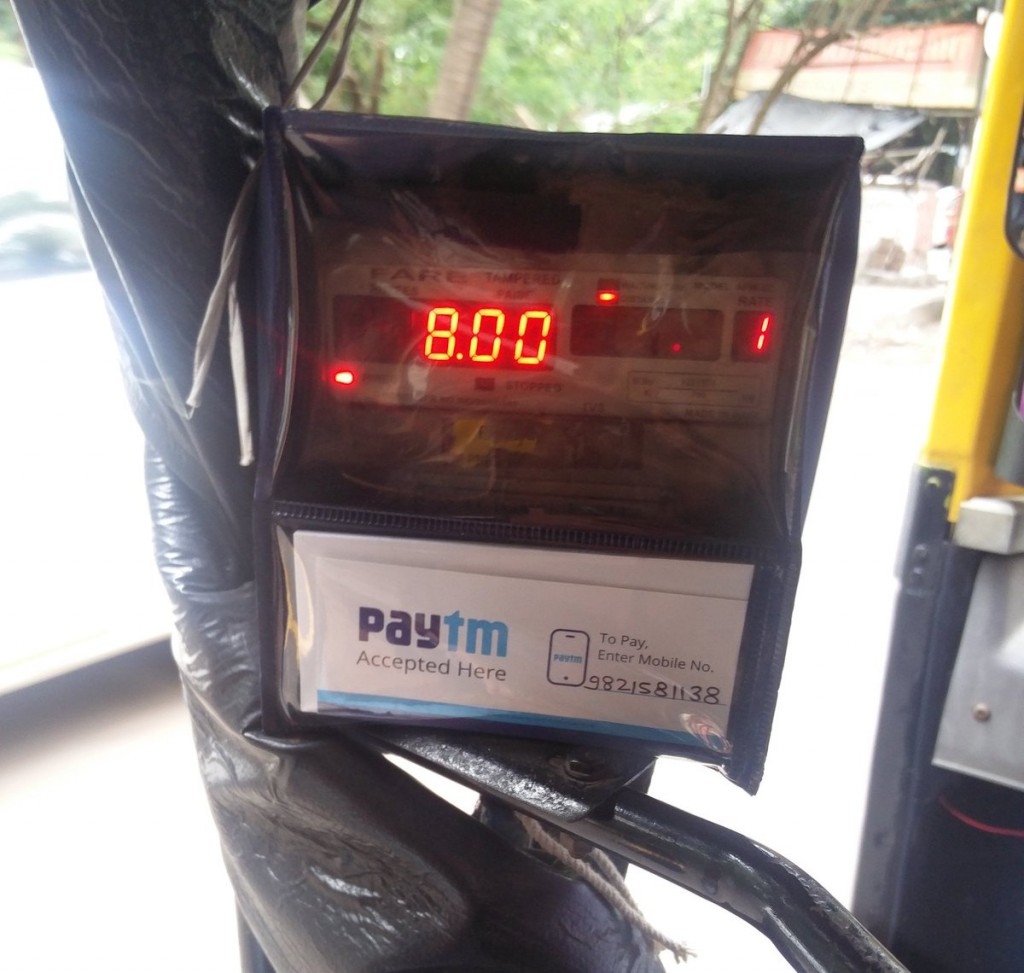 9. And it's also commonly seen at petrol pumps. Like this person said, by taking cash out of the equation, it's bringing out accountability and transparency.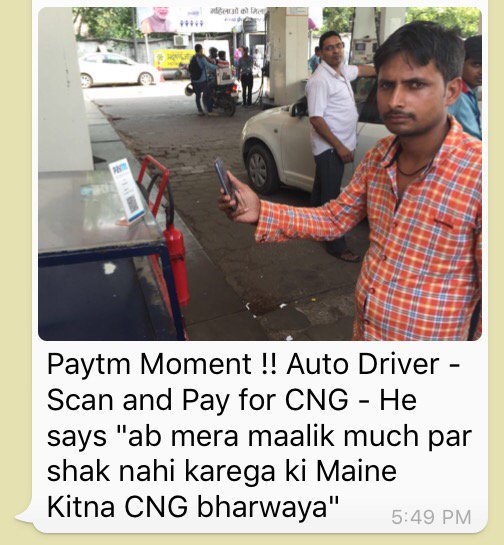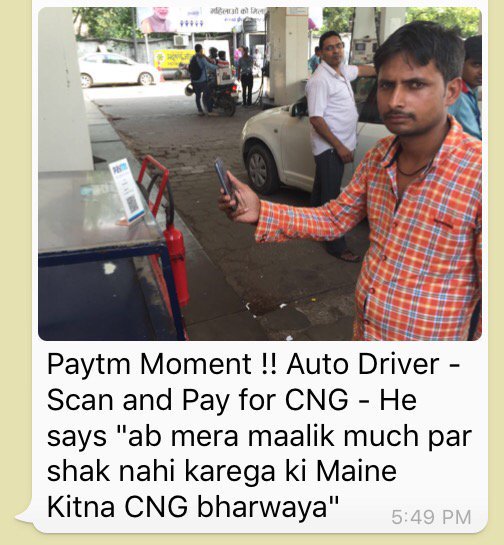 Maybe this is what disruption really looks like.