You know that the startup winter is well and truly here when some of the most profligate names in the business begin talking about cutting costs.
Unacademy CEO Gaurav Munjal has sent a mail to the company's employees, speaking of how the underlying business environment has changed, the the company adapt in order to be able to survive. "We must change our ways. Winter is here," the letter somberly announced. Unacademy has never made a profit since it was founded in 2015, and had registered losses of Rs. 1537 crore last year.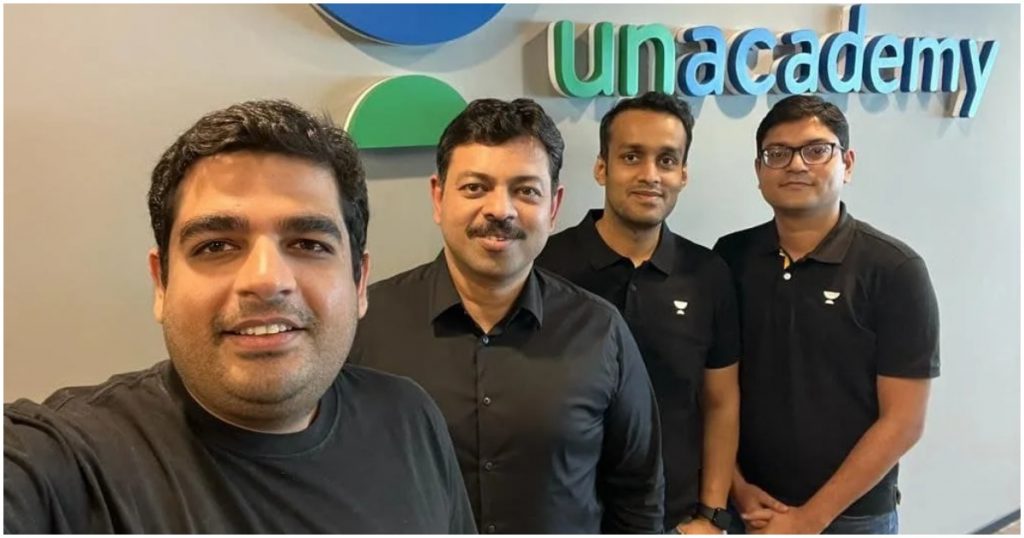 "Tech stocks globally are crashing and burning due to tighter monetary policies and rising interest rates.," the letter said. "We are looking at a time where funding will dry up for at least 12-18 months. Some people are predicting that this might last 24 months," Munjal added.
"We must adapt," the letter continued. "This is a test for all of us. We must learn to work under constraint. We must focus on Profitability at all Costs. We must survive the Winter. We have a different Iconic Goal this time. The Goal is of Profitability. The Goal is of generating FCF (Free Cash Flow)," Munjal said.
The letter then went on the list the ways in which Unacademy would look to cut costs. The company said that it has "significantly" reduced its brand marketing budget, and would instead focus on organic growth channels. The company said it would remove all incentives for its educators which were not linked to revenue, and even asked employees to save travel costs by conducting meetings on Zoom.
This is a far cry from just a few quarters ago, when Unacademy had been spending money like there was no tomorrow. Unacademy had splurged a substantial sum of money into the sponsoring the IPL, and had even signed on Sunil Gavaskar and Harsha Bhogle for an ad film. Unacademy had also tied up with Sachin Tendulkar, and had featured former captain MS Dhoni in an digital ad. Unacademy had even expanded offline, opening up a series of plush Apple-like Unacademy stores in premium locations across the country.
There had also been murmurs that Unacademy CEO Gaurav Munjal himself hadn't been particularly careful about saving money when times were good. As per a Moneycontrol report, Munjal had stayed for 6 months at the Oberoi in Bangalore during the pandemic, claiming it helped him be more productive. He'd even got some teammates to work out of the Oberoi, often working from the 5-star hotel for 20 days at a stretch.
Munjal also spared no expenses in wooing founders whose companies he was trying to acquire. Unacademy had reportedly sent two luxury BMW cars to receive the founders of a small ed-tech firm it had its eye on, and booked them in a suite in a top hotel. The team was told that all their expenses would be taken care of by Unacademy. Munjal met the team at a luxury villa where he was surrounded by security guards, where he asked the founder to "name your price".
Munjal also regularly flew on private planes, which cost significantly more than even first class tickets. He reportedly justified a private jet expenditure to a colleague saying every hour of his is potentially worth as much as $100,000 (about Rs 76 lakh), so if he spends say $50,000 on a jet, he is in fact saving $50,000 because of the time it saves him.
Things sure have changed — Munjal has now asked his team to not travel, and asked them to use Zoom calls when possible. "Travel only if it is absolutely needed. Meetings that save travel cost and that can happen on Zoom should happen on Zoom," his latest letter warned. Unacademy has already taken steps to cut costs — it had fired 1,000 employees a few weeks ago in a bid to lower its burn.
It's a tale as old as time — some startups were ants, and worked diligently and conserved costs when funding was abundant. Others were grasshoppers, and looked to grow at all costs through India's funding boom. But startup winter is finally here, and the once high-flying grasshoppers are now scrambling to survive.