India's already-crowded fintech space has been seeing much jostling among the existing players, but they will soon have to contend with a massive new global competitor.
Google yesterday announced that it was rebranding its popular Tez app as Google Pay. Tez had been launched last September as Google's own UPI solution that was meant primarily for peer-to-peer payments. Google had bet big on Tez — it had given away among the most lucrative cashbacks and incentives for users to use Google Tez, and had quickly garnered a large part of the UPI marketshare. Tez claims that it has completed 750 millon transactions since its launch, and its app has 50 million downloads. But in its second avatar as Google Pay, Tez is looking to become much more than a payments app.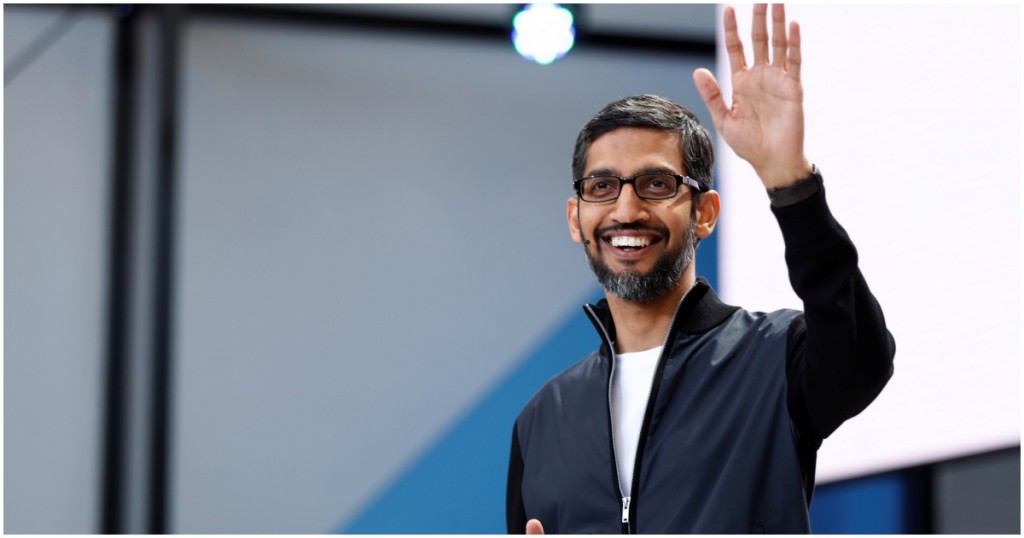 Google, the loan provider
Google announced that it would start providing loans to its customers through Google Pay. "In the coming weeks, customers will be able to use Google Pay to take out a customised loan amount from their banks, with minimal paperwork, and once they accept the bank's terms, the money is deposited securely and instantly by their bank, into their bank account," Google's general manager (payments) Caesar Sengupta said. Google has tied up with four Indian banks which will provide the actual loans — HDFC Bank, ICICI Bank, Federal Bank and Kotak Mahindra Bank will be the lenders for the project.
Google will likely provide the data for these banks to help them determine who to give loans to — through its services including Gmail, Google Maps, and Google Search, Google already has a remarkable amount of information on its users. Google Tez, which had required users to sign in with a Google account, would've allowed the company to marry this information with their financial transactions. Google thus can provide leads on loans to these banks, and earn itself some nice commissions in the process. By keeping the loan part of the transaction with established banks, it will be able to give away the dirty part of providing loans and running collection processes with banks, while itself running a lean tech-intensive operation.
The Offline Push
And Google isn't only content with hands-off tech solutions — it has said that it wants to get small mom-and-pop stores on to the Google Pay platform. "Our view is that every neighbourhood store in India should be able to accept digital payments and we have already started work on that front," Sengupta said. "We are running pilots with small merchants across Bengaluru and New Delhi, mainly bringing in merchant payments through the Google Pay merchant mode," he added. Google is targeting larger retail stores too — it has partnered with Pine Labs, India's largest deployer of Point of Sale terminals. Through this, Google will bring offline payments to major branded retail outlets such as Big Bazaar and fbb.
Google seems to be following the playbook that Paytm had pioneered a few years ago as it swept the country with its payments product. Paytm had pushed for widespread acceptance of its payment system at small stores across the country, and this had created positive feedback loops for the company — merchants who accepted Paytm payments were more likely to use Paytm to transact with friends and family, which in turn led to even more people transacting at shops. Google already has a bit of a start with Tez being used among friends and family — it now wants to target the lucrative offline segment as well.
The Online Gambit
And Google is looking to gain widespread acceptance of Google Pay at online merchants as well. Google says payments through Google Pay will soon be available at over 2,000 online merchants and e-commerce websites including Redbus, BookMyShow, Mi and Goibibo. Google already lets users perform recharges and pay bills through Google Pay — this online push will lead to even greater adoption of Google Pay as a platform across all the verticals it will now operate in.
Google is the newest claimant to India's fintech throne
Google's moves will worry the incumbents in India's fintech space. It's becoming increasingly clear that Google Tez's peer to peer payments feature was only a launchpad — Google clearly has much bigger ambitions in fintech, and isn't losing any time in quickly gaining ground. This will mean that it will soon start breathing down the neck of Paytm, which is the current market leader, and is looking to move into new sectors of its own, including the sale of mutual funds. It will also start competing directly with Walmart-owned Flipkart, which through PhonePe, has built a sizable offline and online presence of its own. And Amazon, with Amazon Pay, is slowly catching up as well — it signaled that it was aggressively looking to expand its well with the acquisition of Tapzo.
All this sets up a pretty crowded field in India's fintech. Paytm is the sole Indian company in the fray, but has global giants like Google, Amazon and Walmart all eyeing its early advantage. There are currently many claimants to India's fintech crown, but only time will tell who'll go laughing all the way to the bank.