Hindsight is 20/20 at the best of times, but it can particularly pinch when you're a Venture Capitalist and have turned down the investment opportunity of a lifetime.
GOQii founder Vishal Gondal has revealed that all the way back in 2011, he'd turned down the opportunity to invest in Oyo Rooms. Back then, Oyo founder Ritesh Agarwal was a precocious 17-year-old who was looking to raise money for his startup. He had offered Gondal a 15% stake in his company for just 30 lakh, but Gondal had chosen not to invest. It hadn't been the best decision — just eight years later, Oyo is worth over 5 billion USD (Rs. 35,000 crore).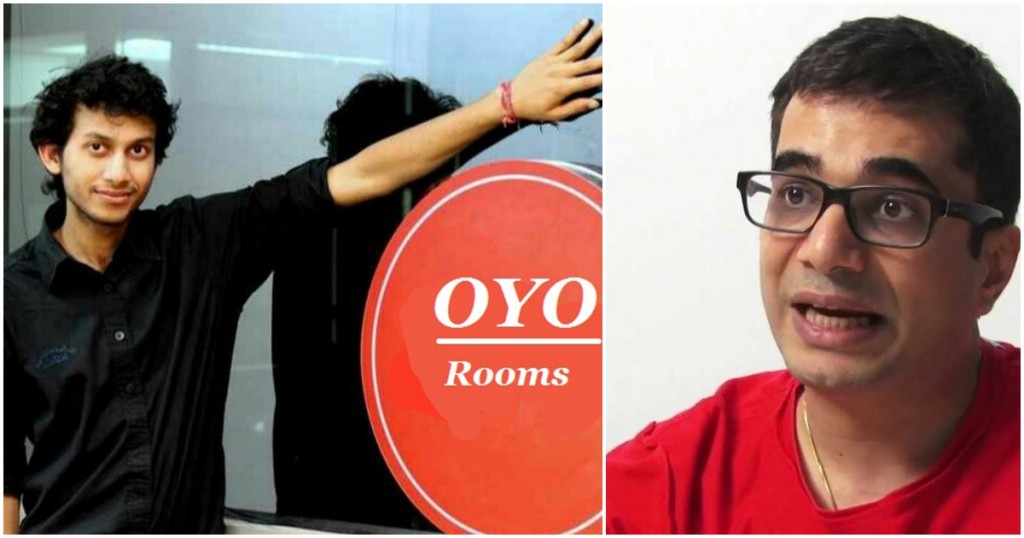 "I first met Ritesh Agarwal in 2011 when he was 17," recounted Gondal in an article. "A common friend had introduced us. At that time, he was attempting to start Oravel—a website that would list and help book home accommodations across India. It was similar to the AirBnB model," he added. "At the time of pitching, Ritesh's ambition was to hit 9 lakh bookings a month in four years. He wanted to expand Oravel to 30 cities in India and  Rs. 650 crore in annual revenues."
"It was very interesting to meet this young boy with such bold ambitions," remembers Gondal. "I wasn't sure I wanted to invest in Oravel. I had my doubts on whether Indians would want to live in strangers' homes, and the numbers he projected looked crazy big. However, I didn't want to decline it either. So, I decided to wait it out and see how Oravel progresses." Ritesh Agarwal too came to the same conclusion — instead of running an Airbnb-like model, he soon pivoted to Oyo Rooms, which aimed to provide standardized hotel rooms at reasonable rates. 
"The rest, as they say, is history," says Gondal. "The best venture capitalists around the globe have invested in OYO. Unfortunately, I completely missed the opportunity and, if I had a time machine, the only thing I would want to do is to go back in time and undo my decision." he says. From wanting to expand to 30 cities in India in 2011, Oyo is now the third largest hotel chain the world, and operates in 800 cities around the globe. It's also worth north of $5 billion, which means that Gondal would've made a more than handsome return on his investment.
Ritesh Agarwal, though, holds no grudges for having been turned down all those years ago. "The circumstances were different back then," he tweeted in response to Gondal. "As the man behind Indiagames, you're an original start-up hero. I have learned a lot from the way you do business. You may not have invested in OYO, but I certainly learned a lot from you," he said. Gondal might have missed out on the Oyo investment, but he's done well for himself, first selling Indiagames to Disney in 2011 for approximately $100 million, and then founding and building smart-tech platform GOQii. But turning down Oyo in 2011 still rankles. "(It was) truly my billion-dollar mistake," he says.