As far as startup stories go, there are few more compelling than this one. 
Oyo Rooms says it is now the third largest hotel chain in the world with 850,000 rooms. The only chains larger than it are Marriott, which has 1,317,000 rooms, followed by Hilton which has 922,000 rooms. The names ahead of Oyo are both venerable names in the hotel industry — Marriott was founded 92 years ago in 1927, while Hilton was founded exactly a century ago in 1919. Oyo Rooms, in comparison, is just six years old.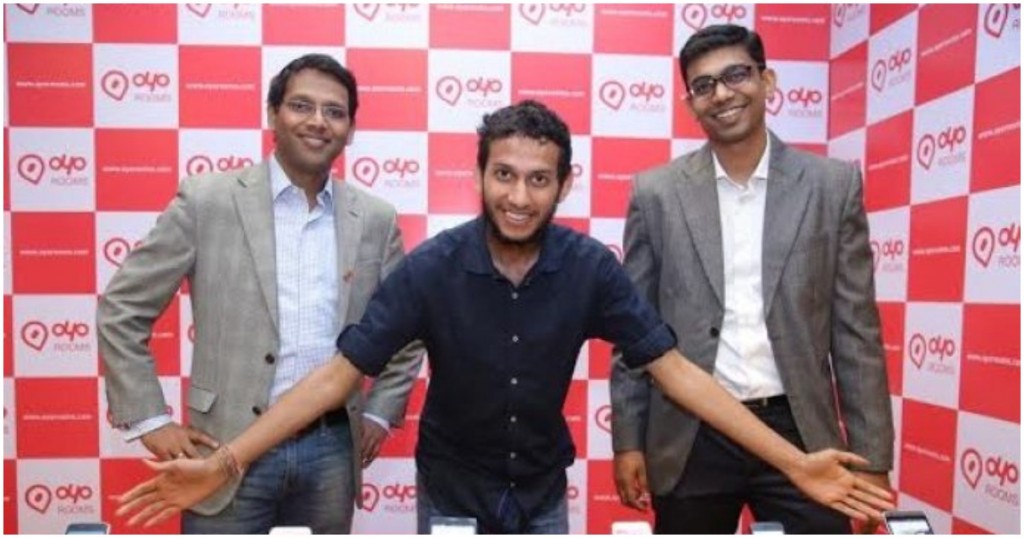 It's been a whirlwind ride for Oyo, which had been founded in 2013 by then-19-year old Ritesh Agarwal to provide standardized budget accommodation in India. "I am humbled to see the love and support of our customers and real estate owners that have helped us in emerging as the third-largest hotel chain on the basis of the number of rooms," said Agarwal today in a press release. "We started with a simple mission of creating quality living spaces…today, we are a small percentage of the world's accommodation market, and we have an incredible opportunity ahead of us. We are just getting started," he added.
Agarwal has reason to be confident — Oyo's expansion over the last couple of years has been stunning. Till early 2018, Oyo had been just another Indian startup, building its operations in the country, and easing itself into smaller international markets like Nepal and Malaysia. Around this time, Oyo announced that it was entering China, and announcements came in thick and fast after that. In July 2018, Oyo said it had 11,000 rooms in China. In September, it announced an astonishing $1 billion fundraise, with which it stormed into the unicorn club, and raised its value nearly fivefold. With the newly-infused funds, Oyo became more valuable than India's four biggest listed hospitality chains– Taj, Oberoi, LemonTree and McDonald's — combined. As Oyo's valuation grew, so did its global footprint — in November, Oyo said it had 1,80,000 rooms in China, more than its home country of India. By June this year, Oyo announced that it was the biggest hotel chain in China.
While most of Oyo recent growth appears to have come from China, it has become a truly global brand. It is present in 800 cities around the world, with 23,000 Oyo-branded hotels. Apart from China, where it has 500,000 rooms in 337 cities, it is present in 40 cities in the US with 68 hotels. In Indonesia, Oyo is present in 80 cities and has 720 hotels; in the UK it is present in 25 cities with 85 hotels. Apart from these markets, Oyo also is expanding into Japan in an association with Yahoo, and even is starting operations in Saudi Arabia.
This does seem like a fairytale journey was Ritesh Agarwal, who was a 19-year-old when he came up with the idea for Oyo Rooms in 2013. At that point, he'd stayed in countless small hotels as he studied India's hotel market, and even managed operations for them. Just six years later, he presides over the world's third largest hotel chain. Entrepreneurship isn't always easy, but when it does work out, the results can be something to behold.