India's food-tech sector has been routed by the coronavirus — nearly 10 percent of restaurants have already shut down, and another 30 percent could shut down going forward. But while there's been plenty of attention being paid to the plight of formal restaurants, there hasn't quite been as much focus on India's millions of street vendors, who've seen their businesses be hit. But the Indian government appears to be thinking of creating a solution that might help them drum up their sales.
Prime Minister Narendra Modi has said that efforts are being made to provide an online delivery platform to street food vendors on the lines of big restaurants. "A scheme has been prepared to provide an online platform to street food vendors by using technology. This means, the street food vendors will be able to make online delivery like big restaurants. Efforts are being made to provide this kind of facility." Modi was speaking to the beneficiaries of the PM Street Vendors' Aatmanirbhar Nidhi (PM SVANidhi) scheme. He told the street vendors that if they come forward, the government will take this effort further.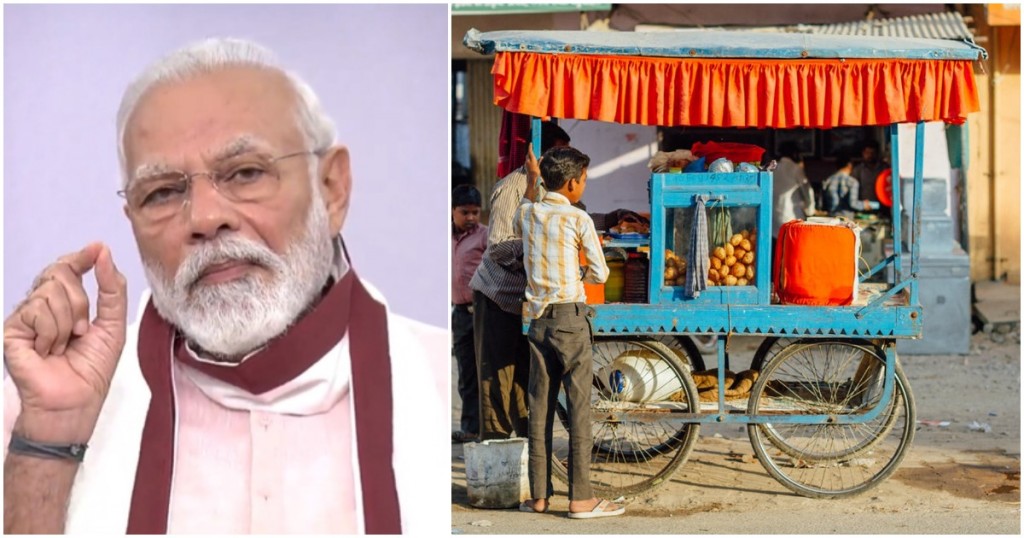 The government launched the PM SVANidhi scheme with easy rules so that they can get rid of paying interest on loans which they used to take from private lenders. "You are getting a rebate of seven per cent in interest in these loans (under the scheme). If you repay to the bank on time, you will get more facilities. If you make digital transaction, you will get rewarded for it and you get more loan next time, he added.
It appears that an online delivery platform for street vendors is something that the government is only considering at the moment, but the challenges for such a scheme can be significant. Orders from street vendors will have lower values, which will make delivery costs a large portion of the overall cost. Also, customers are used to ordering meals from food delivery platforms that are subsidized by foreign VCs, and it's unclear if the government's platform will be able to sustain losses in the long term. Also, it takes significant investments, money and execution skill to start an online platform, and the government has thus far not set up a similar platform that competes with private players.
Also, other initiatives along similar lines haven't exactly met with resounding success. A few years ago, Delhi's cab drivers had come together to launch their own platform called Sewa Cabs to take on Uber and Ola, but the project now appears to have been given up. Indian e-commerce companies had also tried to set up a similar platform to take on Amazon and Flipkart, but that project too hasn't quite gotten off the ground. The Indian government is now considering setting up an online platform for food delivery vendors. It's a noble initiative — India's street food vendors have been hit hard by the pandemic — but it remains to be seen how the ambitious project will pan out.