Pankhuri Shrivastava, who'd co-founded real-estate platform Grabhouse before selling it off to Quikr, and then co-founded women-focused social media platform Pankhuri, has passed away following a cardiac arrest. She was 32.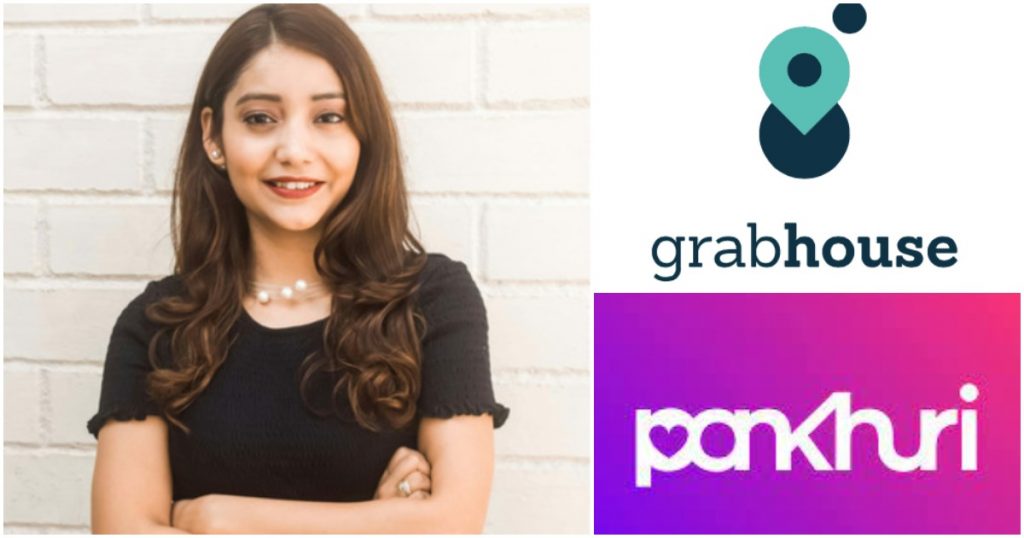 "With profound grief and sorrow, we regret to inform the sad demise of our beloved CEO, Pankhuri Shrivastava. We lost her on 24th December 2021 due to a sudden cardiac arrest. May her soul obtain Sadgati. Om Shanti," Pankhuri's official Twitter account tweeted today.
Pankhuri Shrivastava had been one of the brightest young lights in the Indian startup ecosystem. After finishing her engineering degree, Shrivastava had spent two years teaching at the Teach for India fellowship. She'd then moved to Bangalore, and like many newcomers to the city, had struggled to find a house for herself. She'd decided to figure out a solution, and had launched home rental and roommate finding platform Grabhouse in 2013.
Grabhouse grew quickly, and raised $13 million over the next three years. "We appreciated that the kind of brokerage you pay – one to two months' rent to a broker – is not commensurate with the service you get," she'd told OfficeChai in an interview in 2016. "This could be easily replaced by technology, especially given that most of the target audience is online and using their smartphones to look up houses," That very year, Grabhouse had been acquired by Quikr for an estimated Rs. 65 crore.
Shrivastava had worked as VP Marketing with Quikr following the acquisition, but had started up again a few years later, this time founded a women-focused social network named after herself. Pankhuri is a women's only community that allows members to socialize, explore and upskill through live interactive courses and expert chat.
India's startup ecosystem mourned the untimely demise of the young entrepreneur. VC Anand Lunia, who'd invested in Grabhouse through India Quotient, said that she would remain an inspiration. "Farewell dear Pankhuri. You will remain an inspiration. The woman with the balls to name a startup after herself," he wrote. He added that Shrivastava had been Miss Ranchi, had worked for Teach for India in spite of getting great jobs in campus, and was a trained classical dancer.
"You leave us with a lesson- Founders need to take care of themselves. Eat, travel, live comfortably. Take time off. spend an hour a day on yourself. Take secondary exits when feasible. Without fear of being judged," he added.
Kalaari Capital's Vani Kola, which had also invested in her venture, too tweeted her condolences. "Her demise is a loss for our startup ecosystem. We lost a bright and young founder, but I know her legacy will live on. It was truly a privilege to know Pankhuri," she wrote.
Sequoia's Rajan Anandan said he was shocked by the sudden loss. "Deeply saddenned and shocked by this sudden loss. Pankhuri was so full of life, ideas and passion and had a missionary zeal. We loved having Pankhuri in our Surge family and will miss you so dearly," he added.
Shrivastava had been modest about the many achievements — which belied her young age — when OfficeChai had interviewed her in 2016. "When you want to do something, you can make the time for it. While there have been days when we don't sleep at all, but there are times when we party and travel," she'd said. While she's gone too soon, the impact she'd left on the world through her products and companies will linger, and inspire a new generation of entrepreneurs in the years to come.