After trying out slick UIs, discount coupons and marketing campaigns, Indian e-commerce companies appear to have realized that the trick to customer retention might be something the neighbourhood kiranawala has been doing forever — free credit.
Grofers is the latest Indian-company that says it'll allow customers to make purchases on its platform while only billing them at the end of the month. Grofers has tied up with Simpl, a service that allows users to make purchases and pay for them later. Customers will be able to choose the "Pay Later" option on Grofers' app, and will be asked to tie their Grofers account with Simpl. Once that's done, they'll be billed for their purchases only once the month draws to a close.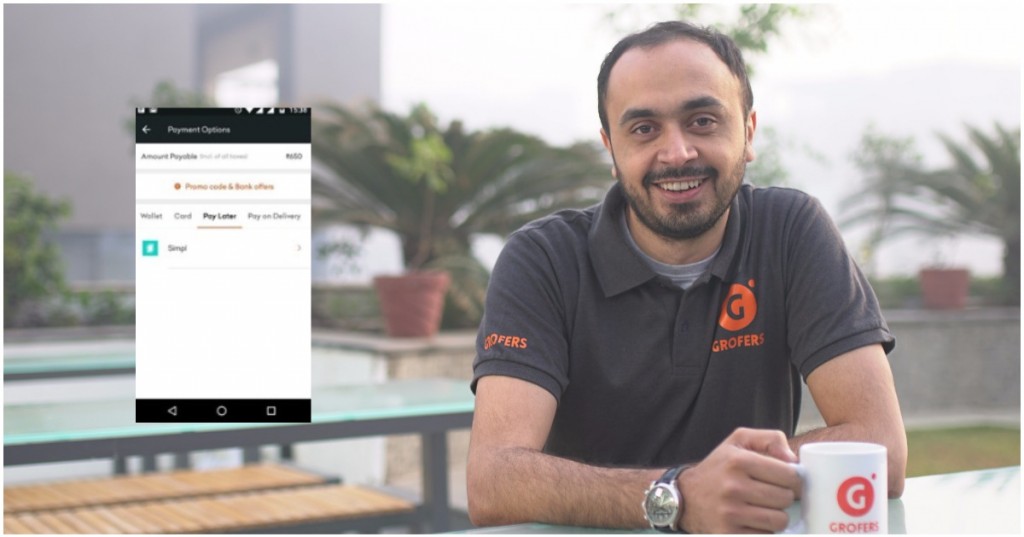 "We are delighted to announce 'Postpaid grocery' service that benchmarks our value proposition with both types of offline retail i.e. supermarkets and local kirana stores. It's a unique service that champions the best value benefits of organized (savings) and traditional (credit) retail which maximizes the customer benefit," said Grofers CEO Albinder Dhindsa. Dhindsa said that he expects the facility to will help accelerate the growth of its online delivery business.
It's an approach that's caught the fancy of several e-commerce companies in the recent past. Earlier this year, Flipkart had piloted a service called Flipkart Pay Later, which allowed select customers to buy goods without immediately paying for them, and just last month, Paytm had its own Buy Now Pay Later scheme that gave customers a "loan" of Rs. 3,000-10,000 that could be used to make purchases, and only had to be repaid after 45 days. It's still unclear how successful these schemes had been — both Paytm and Flipkart had opened these offerings to a select group of users, but neither scheme appears to have had a platform-wide rollout yet. Grofers, too, says that it will initially open its service to its "loyal customers", and based on the response, will look to extend the offering for all users.
It's unsurprising, though, that e-commerce companies are adopting ideas that have made local kirana shops so successful. Kirana stores have proved to be a formidable opponents for the online grocery industry — Flipkart and Ola have cut short their forays into the sector, and last year, highly-funded PepperTap had shut down after failing to make inroads. And it seems that the remaining grocery delivery firms are clearly looking at incumbents for inspiration, even as a they try to disrupt them.