The most valuable startups aren't necessarily created with the most fanfare.
Bengaluru-based game developer PlaySimple has been acquired for $360 million (Rs. 2,700 crore) by Swedish gaming giant Modern Times Group (MTG). MTG said it will pay 77% of the acquisition sum to PlaySimple in cash, and the rest in company shares. There's also another $150 million reward put aside if certain undisclosed performance metrics are hit, the two firms said.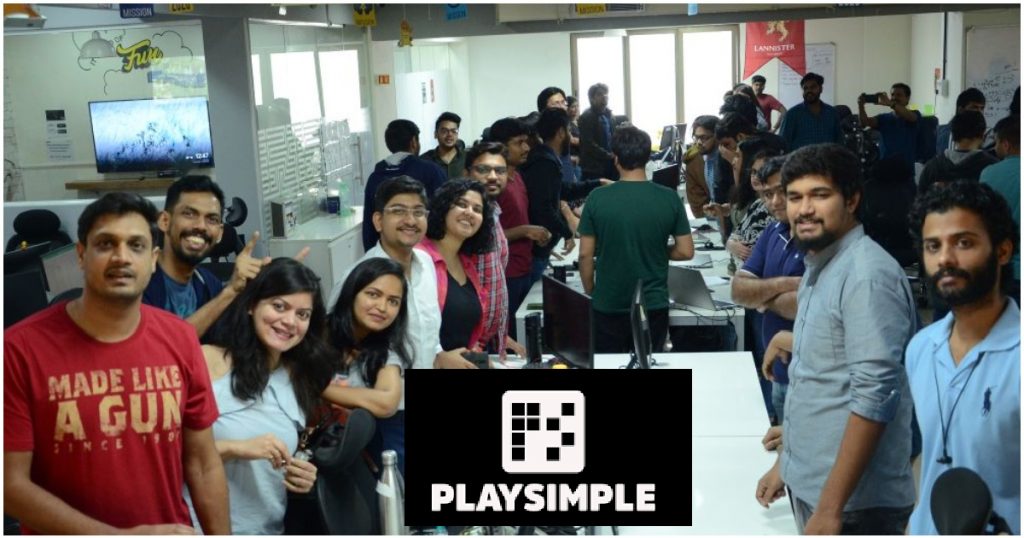 "PlaySimple is a rapidly growing and highly profitable games studio that quickly has established itself as one of the leading global developers of free-to-play word games, an exciting new genre for MTG," said MTG's Group President and CEO Maria Redin.
"We're very proud of the games we've developed over the years, and of the infrastructure and scale that we've achieved with our team," PlaySimple's founders said. "As we join the MTG family, we look forward to leveraging our proprietary technology across MTG's gaming portfolio, expanding into the European market, investing in cutting-edge technology and building exciting new games," they added.
PlaySimple's $360 million acquisition makes it one of the largest-ever exits in India's startup space. Flipkart was acquired by Walmart at a valuation of $21 billion in 2018, and Freecharge had been acquired by Snapdeal for $400 million in 2015.
PlaySimple, for its part, has largely flown under the radar, but has managed to build a massive business for itself. The startup was founded in 2014 by Preeti Reddy, Siddhanth Jain, Siddharth Jain and Suraj Nalin. All four had previously worked for game developer Zynga, and seemed to bring their learnings to their new startup. The company had raised $500,000 in a seed round from IDG, and had raised $4 million from Elevation Capital and Chiratae Ventures in 2016.
The startup made mobile games. and focused on trivia, word and puzzle games. Some of its earliest games were Guessup and Wordtrek, and the company was making serious money soon after launch — a year after being founded, PlaySimple had annual revenues of $3 million (Rs. 20 crore).
PlaySimple has come a long way since then — it now runs 9 word games including "Daily Themed Crossword," "Word Trip," "Word Jam," and "Word Wars", and earned revenues of $83 million (Rs. 581 crore) last year. PlaySimple's games have 75 million installs from across the world, and have 2 million daily users. Going forward, the company plans to expand into the card games genre.
Most impressively, PlaySimple had raised only $4.6 million in external funding over the last 7 years, and that has meant that the acquisition has meant a windfall for its founders and employees. PlaySimple's founders own 57% of the shares in the company, and will likely walk away from the acquisition with Rs. 1,434 crore between them. PlaySimple also has an ESOP pool which has 9% of shares, so its employees will be richer by Rs. 226 crore after the acquisition. Investors Chitrae Ventures and SAIF Partners will also make a killing.
PlaySimple's journey has been incredible, and upturns much of the conventional wisdom around India's startup ecosystem. While most companies chase large amounts of funding, PlaySimple raised just $4.5 million, and instead focused on growing its revenues through paying customers; most startups run flashy marketing campaigns and press releases, but PlaySimple quietly built a product that was used by millions of people around the world. And the $360 million exit and the near Rs. 1,500 crore windfall for the founders shows that amidst the current funding frenzy, there's still room for startups to quietly create massive amounts of value for themselves.